"Blue Satta" Maaran Thrashed The Title Look Of Superstar Rajinikanth's Next !! Check Why
Jailer
Nelson
Sun pictures
Superstar
9 months ago
By Dhiwaharan
Unlike his routine, reviewer Blue Satta Maaran who is known for giving harsh reviews to commercial films only after watching them in theatre, expressed his displeasure over  Superstar Rajinikanth's upcoming film which is titled as "Jailer" after seeing its title look itself. On seeing the poster containing a blood soaked Machete, Maaran questioned about the social responsibility of top tier actors through his official twitter handle. Along with "Jailer", the movie reviewer included few other posters of recent movies that also showed Suriya from "Vikram".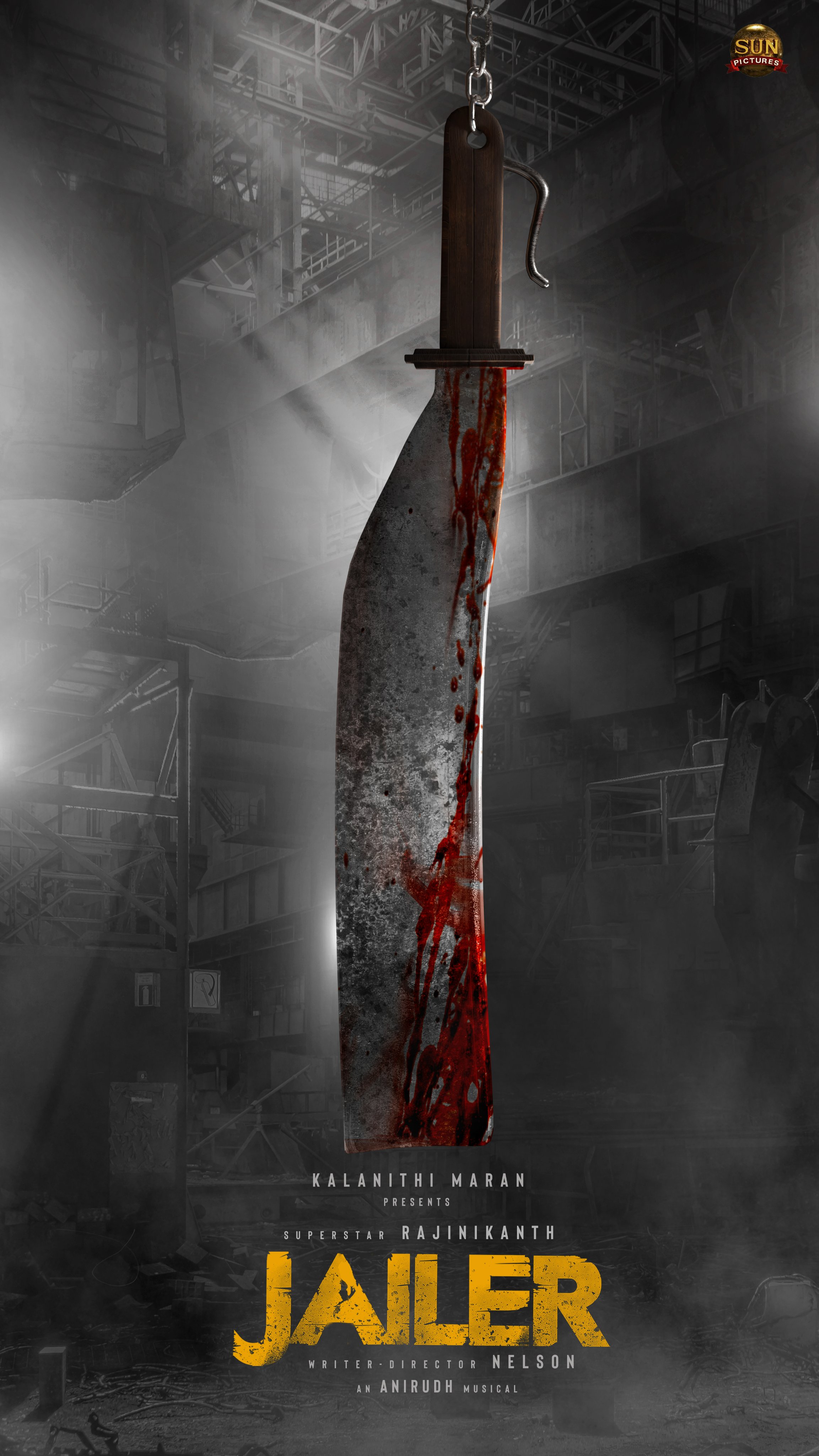 The most awaited title of Superstar Rajinikanth's upcoming film which was tentatively titled as "Thalavar 169" revealed in the morning of Friday. Titled as "Jailer", the poster showed a blood soaked Machete in the backdrop of an abandoned building, seemingly a jail. Brushing off the rumours about veteran filmmaker KS Ravikumar getting on board to write screenplay and Superstar Rajinikanth lending a story of his own, Director Nelson, through the poster, made it clear that he is the sole writer and Director for the film.
With Anirudh composing music for the film, the film marks the forth collaboration between Superstar Rajinikanth and Sun pictures after "Enthiran", "Petta", Annatthe". "#Thalaivar169 is #Jailer" read the caption f Sunpictures for the title revelation.
Check out their post below :
#Thalaivar169 is #Jailer@rajinikanth @Nelsondilpkumar @anirudhofficial pic.twitter.com/tEtqJrvE1c

— Sun Pictures (@sunpictures) June 17, 2022
The post, not to our surprise, became viral in no time with hashtags trending in the micro blogging social media site. Many fans reacted demanding the come back of Director Nelson whereas fans of actor Rajinikanth are also eagerly waiting for their idol to give a massive hit in order to get back on track. Hashtags such as "Thalaivar 169", "Jailer", "Nelson", "Superstar" are trending with thousands f fans sharing the title poster.
In the meantime, famous movie reviewer Ilamaaran, popularly known as "Blue satta" Maaran came p with a tweet complaining about the deadly weapon the poster contained. Maaran said that actors are intentionally misleading the kids of these days with posters that shows violence. Along with the poster of "Jailer", Maaran added the posters of "Idi Muzhakkam" of GV Prakash, poster of Nandhamuri Bala rishna's 107th film and Suriya's picture from the recently released "Vikram" movie.
"These actors are intentionally misleading the 2K boomers with the posters with violent faces, blood, cigarette, drugs, guns and knifes soaked in blood. We can expect atleast 100 posters in near future. Great social responsibility.. especially from actors like Surya" read the movie reviewer's tweet.
Check out his tweet below :
These actors are intentionally misleading the 2K boomers with the posters with violent faces, blood, cigarette, drugs, guns and knifes soaked in blood.

We can expect atleast 100 posters in near future. Great social responsibility.. especially from actors like Surya. pic.twitter.com/lGXVf90BJX

— Blue Sattai Maran (@tamiltalkies) June 17, 2022
Check out some of the reactions Blue Sattai's tweet received :
அதுக்கா பருப்புமத்தைய தூக்கீட்டா சண்டைக்கு போக சொல்ர pic.twitter.com/8BIyR1ApI0

— Praba 🙂 (@prabastark) June 17, 2022
Hollywood has many violent movies which are watched by millions of people , I bet no one is doing movies for educational purposes

— ᵛᶦᵏʳᵃᵐVikramᵥᵢₖᵣₐₘ (@ak_ttb) June 17, 2022
Action padam na atha vechi sanda podama choppu samana vecha sanda poda mudiyum uncle

— Ãkash (@Akash_theking23) June 17, 2022
Neee thandaa boomer ru.. violence ipo illa.. pala varushamave cinema la iruku..
apo vetrimaran padam ellaame violence thaan!

— Loner 🎧 (@Loner_B96) June 17, 2022
ஏண்டா #Annaatthe வந்தப்போ இந்த காலத்துல குடும்ப உறவுகள காட்டுற நாடகம்னு உருட்டுன…. #Jailer வர்றப்போ அதிரடி ரத்தம்னு சமுதாய சீரழிவுனு உருட்டுற… சரி நீயாச்சும் நல்லபடம் எடுப்பனு பாத்தா #AntiIndian னு பொணத்தை வைச்சு உருட்டீட்டு இருந்த😂😂😂

— Sir.Lucifer 13:08 (@SirLucifer30) June 17, 2022
கருத்து சொன்னா கருத்து சொல்லி சாவடிக்கிறாங்கனு சொல்ற இப்பிடி படம் பண்ணா society ய கெடுக்குறாங்கனு சொல்ற டேய் மென்டல் தாய்லி உனக்கு எப்டி தான்டா படம் வேணும் pic.twitter.com/58EXrFoMrx

— மஹாநதி™ (@iamThalapathyYn) June 17, 2022
Social responsibility. https://t.co/TaTMYRe86Q pic.twitter.com/4in5CgvApK

— . (@prasanth_G__) June 17, 2022
— மாஸ் மகேஸ்™ 🔥ˢᵘʳᶦʸᵃ ᴹᵃᶠᶦᵃ (@LoyalSuriyaFan) June 17, 2022
ஆமா கருத்தா படம் எடுத்தா எல்லாரும் அப்படியே திருந்தி புத்தர் ஆயிருவாங்க போடா லூசு குஉஉஉஉஉ

— Abilash (@Abilash00318953) June 17, 2022