"Blue Satta" Maaran Showed No Mercy To Avengers ENDGAME !! Check How He Thrashed The Movie !!
CM / Updated: 2019-04-27
16:53 IST
By Dhiwaharan
Avengers: Endgame is a 2019 American superhero film based on the Marvel Comics superhero team the Avengers, produced by Marvel Studios and distributed by Walt Disney Studios Motion Pictures. It is the sequel to 2012's The Avengers, 2015's Avengers: Age of Ultron and 2018's Avengers: Infinity War, and the 22nd film in the Marvel Cinematic Universe.
[wp_ad_camp_1]
Finally, the moment millions around the world have been waiting for is here – Avengers: Endgame is being termed as the "most epic battle ever" and understandably so. Don't worry, we aren't giving out any spoilers here.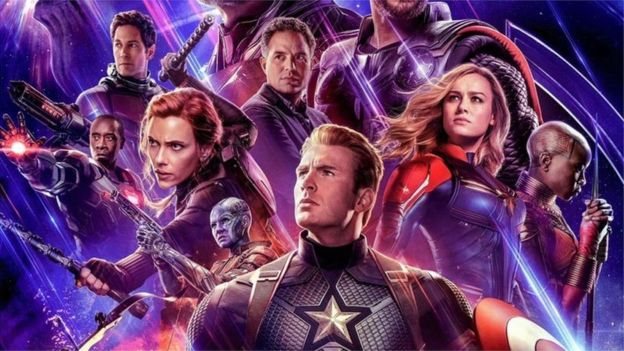 Avengers: Endgame is the 22nd superhero film of the Marvel Cinematic Universe (MCU) and it is the successor of Avengers: Infinity War. In Endgame, Marvel superheroes come to terms with their defeat in Infinity War and gear up against Thanos, the mega-villain of MCU.
As soon as the movie released many positive reviews poured on Internet. Popular movie reviewer Blue Satta also released his review in his youtube channel Tamil talkies. As usual Blue Satta does not satisfied with the movie as he found it as very usual Super hero movie.
Source : Tamil Talkies  
"Blue Sattai" Maaran is one of the prominent movie reviewers of Kollywood films. He is very well known for his rural slang, funny phrases, short stories and real life incidents in his movie reviews. For his unique style of movie reviewing, the man who always wears blue shirt has a separate set of fan following and his youtube channel Tamil talkies enjoys more than 8 lakh subscribers.
[wp_ad_camp_1]
Initially he stated the Duration of the movie. "The way every super hero getting assembled conquered 1 hour of the movie. The way they sorted out the unfinished plots in the older parts conquered 1 more hour. And the final 1 hour showed the Super Heroes fighting with Thanos. They are fighting with a powerful Mega- villain Thanos but there was no proper plan to kill him which was disappointing" he said in his review.
He also pointed out how people reacted in his cinema hall when they heard Vijay Sethupathi's voice for Iron Man. At the end of his review he said that the movie is a good treat for Marvel fans and Hollywood movie fans.
[wp_ad_camp_1]
The film stars Robert Downey Jr. as Tony Stark aka Iron Man, Chris Hemsworth as Thor, Mark Ruffalo as Hulk, Chris Evans as Captain America, Scarlett Johansson as the Black Widow, Benedict Cumberbatch as Dr Strange, Don Cheadle as War Machine, Karen Gillan as Nebula, Josh Brolin as Thanos, Brie Larson as Captain Marvel and others.