"Blue Satta" Maaran Just Thrashed Maari-2 !! You Just Can't Stop Laughing !!
Written by Dhiwaharan Published on Dec 22, 2018 | 09:40 AM IST | 89
Follow Us
Comments: 0
Maari 2, the much awaited film of Dhanush is out in the theatres now and the movie, directed by film-maker Balaji Mohan, did make a big released on December 21, 2018. Maari 2, which is the sequel to the 2015 movie Maari has been touted to perform extremely well at the box office. In fact, the hype surrounding the film has been so huge that Maari 2 is expected to perform in a better manner.
Sai Pallavi, Varalaxmi Sarathkumar, Tovino Thomas & Krishna Kulasekaran are also in the cast. Balaji Mohan has also written the screenplay while Dhanush has produced the film under his banner Wunderbar Films.
[wp_ad_camp_1]
The movie has evoked a mixed critical response from the audience. Meanwhile the most awaited review of "Blue shirt" Maaran has released yesterday in his Tamil talkies youtube channel.
The man who is known for his funny phrases and negative reviews, just thrashed this gangster drama as well. He started his review by explaining it scene by scene and trolled the movie for its bad screenplay by saying "Don't ask me what is the story, you have to appreciate us for connecting those scenes".
[wp_ad_camp_1]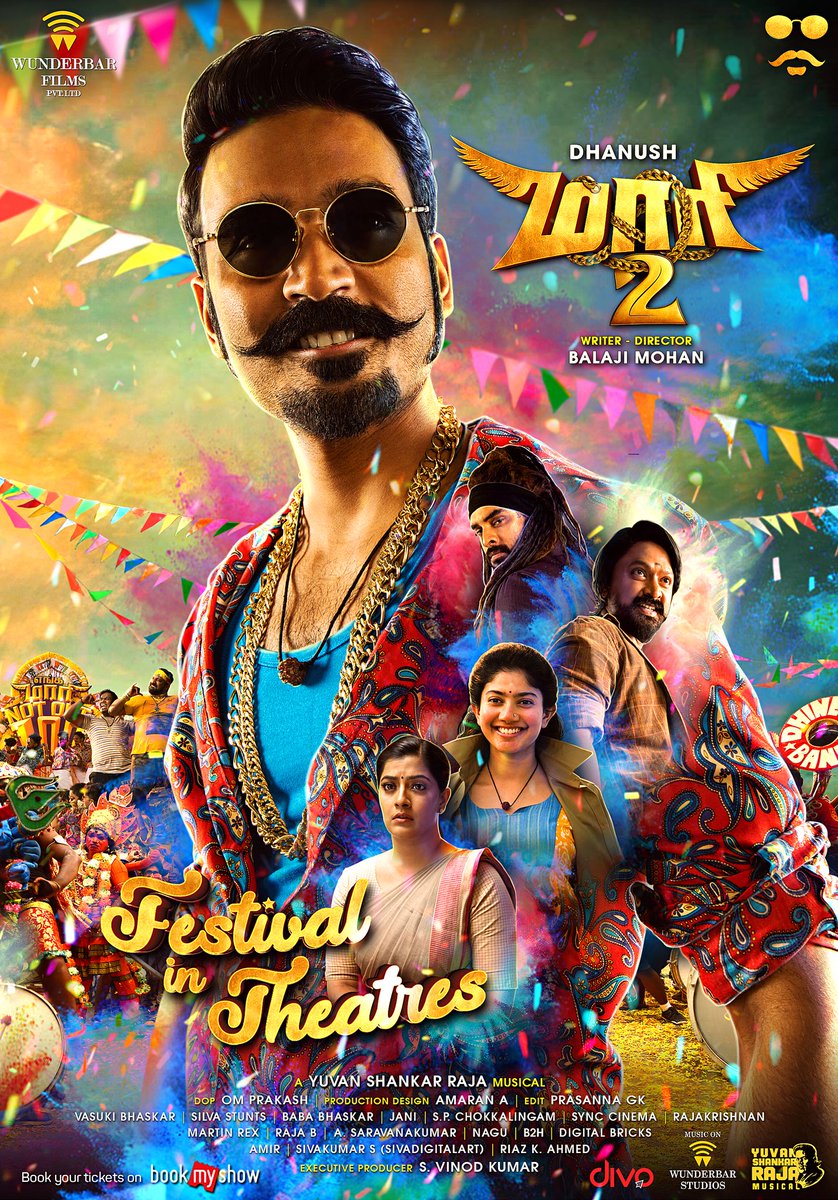 "We could identify the director of a particular movie by watching few scenes of it. Be it Manirathnam or Gautham Menon or Hari, we could say that it is their film by watching a few scenes of it. But in this movie I could only identify the director while watching the end credits which said "Balaji Mohan & Friends". " said Maaran in his review.
"Till the end i could not find if Varalakshmi was IAS or IPS. She comes with the same cotton saree with which she appeared in "Sarkar". Hijacking her wardrobe is the only way out for us from this" added Maaran in his own way.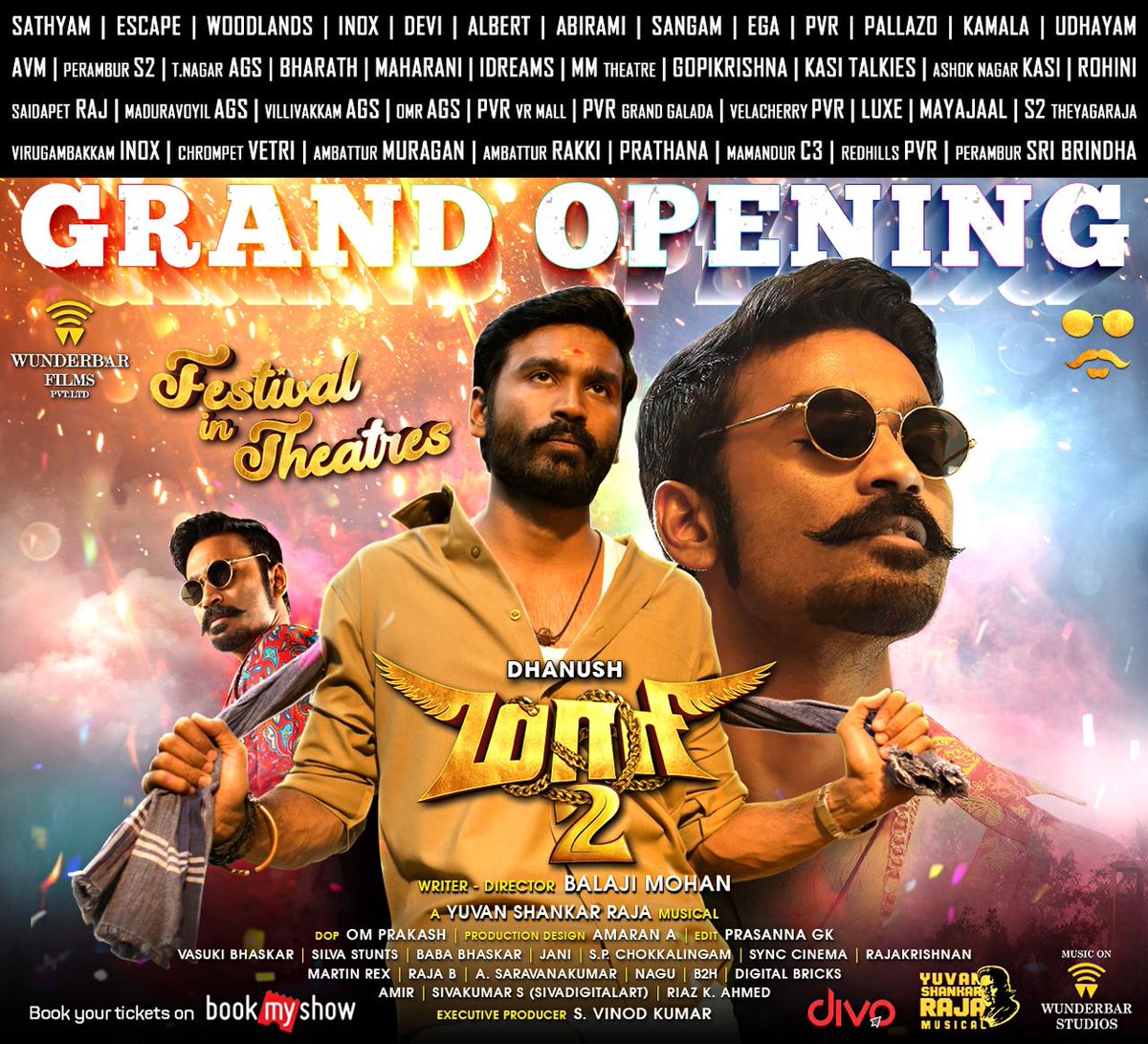 "Only good thing in the movie was that dance in "Rowdy baby" song. The love portion between Danush and Sai pallavi was fair and that song of Ilayaraja was good. Other than these there is nothing worth in this movie to be mentioned. Though If i mention anything, I have a fear of them initiating Maari 3." trolled Maaran.
[wp_ad_camp_1]
Watch the review here :
Other than his review check out some of the reactions for the movie here :
If #Maari1 is bad.. then #Maari2 is dad 😐

— Vetti Kattu 🎧 Panther (@Pantherpid166) December 21, 2018
Sai Pallavi is the only saving grace of #Maari2, which fails to engage, let alone alone entertain, despite Dhanush's earnest efforts to save the film. If you thought Maari was bad, Maari 2 is super bad.

— Haricharan Pudipeddi (@pudiharicharan) December 21, 2018
Having had a bitter experience with the first part, Balaji Mohan deftly shows how to write a crowd-pleasing masala film that does a hat tip to several Rajinikanth films including Lingaa. #Maari2 https://t.co/4gGjs6wepE

— The Hindu Cinema (@TheHinduCinema) December 22, 2018
Maari 2 positive reviews pouring everywhere 😂😂🏃 pic.twitter.com/aXGNxwNrDo

— SRIDHAR DAMNCRAZY (@SRIDHARSTAN) December 21, 2018
#maari2FDFS #Maari2 #maari2 review 3/5..superb movie best than part 1 @wunderbarfilms congrats for a winning movie..@dhanushkraja Thalaivan rocked.. @thisisysr Anna neenga vera Level na.. maari 2

— krish (@krishkkkl) December 21, 2018
எப்படி யோசிச்சாலும் ஏன் மாரி 2 எடுத்தாங்கன்னு ஸ்ட்ரைக் ஆகல்லை. தனுஷ்க்கு டார்க் ஷேட் உள்ள கேரக்டர்ஸ்தான் கெத்து. அனேகன் மாதிரி வந்தா யார்றா இவன் சின்னப்பையன்னுதான் தோணும். சின்னப் பசங்கள கவர டார்க் ஷேட் இல்லாம மாஸ் இமேஜ் கொடுக்கிற கெட் அப் இதுதான்னு தனுஷ் நினைக்குறாரோ என்னவோ.

— டீ (@teakkadai1) December 21, 2018
Have you watched the movie ?? Comment your views !!