Blue Satta Maaran Gave 2 Reviews For "Ponniyin Selvan" !! Check Reactions
Blue Satta
Ponniyin Selvan
Review
CM / Updated: 2022-10-01
17:24 IST
By Dhiwaharan
Controversial movie reviewer Blue Satta Maaran provided two reviews for 15 long minutes for "Ponniyin Selvan". Initially, he made a review in a complete positive way and asked the fans of particular actors/directors to leave watching his video further and continued reviewing the film in his own way. The review video became a subject to discussion in social media as the movie reviewer recently caught in controversy after reviewing Simbu's "Vendhu Thaninthathu Kaadu".
In the first few minutes of his review, the film reviewer poured positive comments about Manirathnam's directorial. "All the characters were strong and the actors chosen to play the characters were perfect. Dialogues were extremely good and the dialogue delivery were flawless as well. Art works and costumes were also good. Manirathnam clinched a huge victory by making this film. Many say that the film is a "pride of Tamil cinema" but it's wrong, the film is "pride of Indian cinema" Blue satta said initially.
Further, he said that the review is not for everyone but for those "Muttu" Boys who go to theatres with a pre-conclusion as he would be a fan of an actor/technician. "Those fans will spread positive reviews about the film everywhere and also would put social media posts on the film's collection. They would also argue with the other fans who have different opinion about the film. My review is for them" said Maaran and continued reviewing the film for one more time in his own way.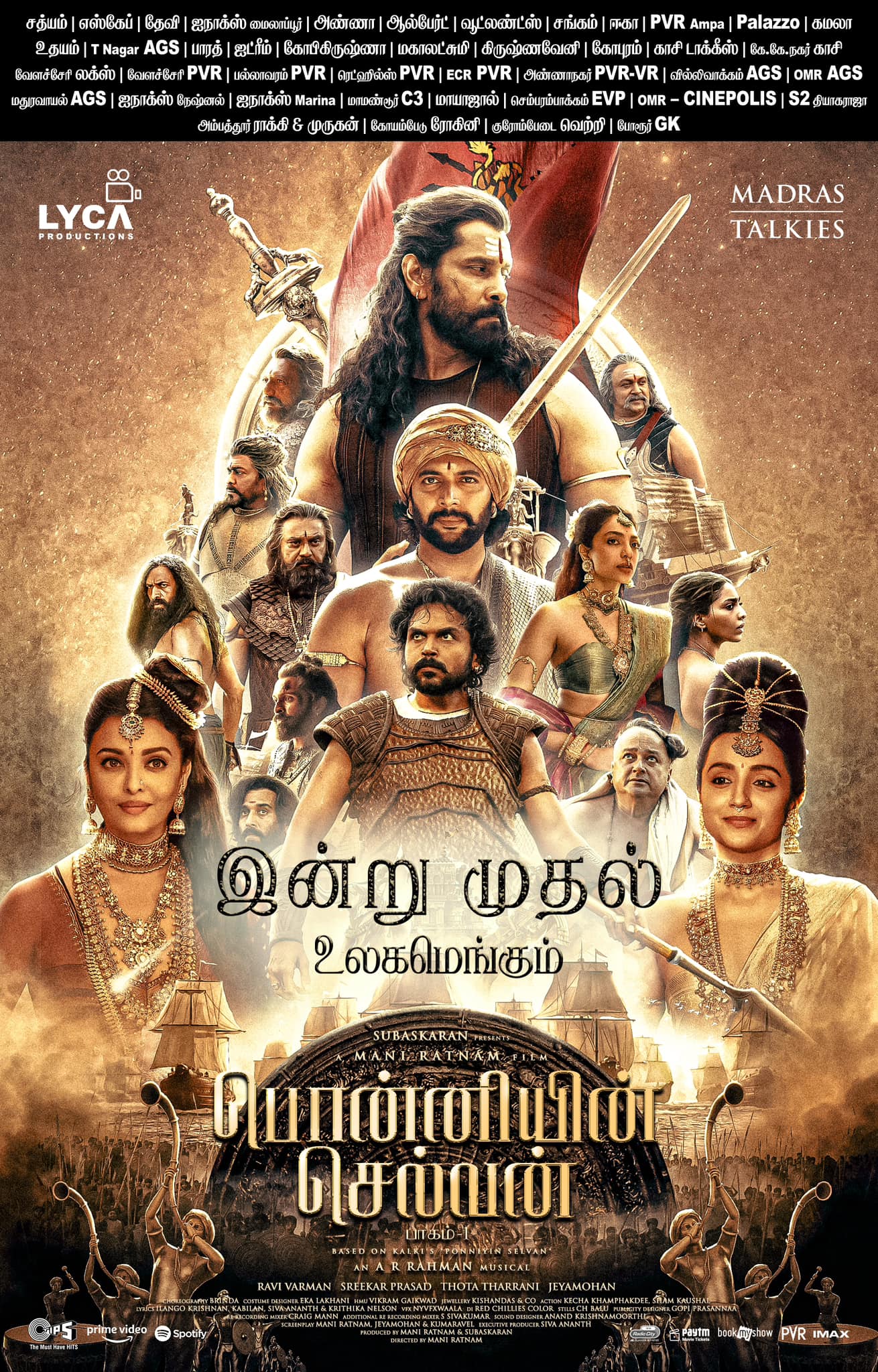 "The film didn't give any kind of emotion to us. There is no clear explanation for who the hero and villain of the movie are" Maaran said. "There is no hurdles for the Vandhiya Thevan character which was shown as one of the main characters" he further said and criticized the art work, songs, fights etc. "If we show this film to a North Indian, he would humiliate us" the movie reviewer said.
Watch the video below :
Check out some of the reactions that surfaced for his review :
We feel sorry for him because he is actually not a snob like how he presents himself. Though slightly outdated, he watches many international films, attends film festivals, does some personal responsible environmental stuff. He is caught in this unnecessary youtube brand. 2/3

— RetroTicket (@RetroTicket) October 1, 2022
some of the best transformation scenes ~ pic.twitter.com/5lIuWYgo6q

— カーシック (@weirder__) October 1, 2022
எல்லாரும் பொய் சொன்னப்ப ஒருத்தர் மட்டும் உண்மைய சொன்னாரு 🔥#PonniyinSelvan #PS1review https://t.co/MkrDSehNmi

— jothianand (@jothianandam2) October 1, 2022
@tamiltalkies enna thala, valakam pola ipti senjuta? 😂😂 starting half pathu shock ayten, meethiya patha utaneye thaan normal achu.. #Bluesattaimaran is always 👑 sirapana sampavam.. 👌🏼😜🥳 https://t.co/mIGMl3KSZl

— Padivelu (@padivelu) October 1, 2022
Prakashraj, Lal and Kishore ellam thedi paathu than therinjukittanam. Kannadi vaangi maatu da sinnni.

JR avana poi aabathula maatina anga ellam jegan mohini kutti saathan maathiri oru aaya varudham. Thaaa dei. Intha mada B…. Review ah rasika oru kootam#PS1 .

— Sumooth ah Turrn Pannu (@rk_takavic) October 1, 2022
Movie la kooda ipdi twist vachirupaingale therila, Unga review semma Twist

— Mithran (@rockfortaki) October 1, 2022
Saw your review fully. Were you drink when you saw the film?. Lol. Finding character flaws, story flaws and plot flaws. Felt like you did a review of book, not the film.

— lodaloda (@lodaloda_always) October 1, 2022
Honest Review
முதல் 5 நிமிடம் Review பாத்துட்டு..ஆகா Bluesattayum விலை போய்ட்டார்னு நினைச்சேன்

பொறவுதான் தெரிஞ்சது …சிதைச்சிட்டியே தல 😂😂😂

— Vijay Pandian (@VijayPa31235422) October 1, 2022