"Blue Satta" Facing The Wrath Of Social Media Users For His "GYPSY" Review !!
By Dhiwaharan
Popular Tamil movie reviewer Maaran, widely called as "Blue Satta" Maaran is facing the wrath of social media users for his review on recently released film "Gypsy". The film which was released on 6th of March, was directed by "Joker" fame Raju murugan. Jiiva played the role of the male lead whereas Natasha singh played the role of female lead.
The film reportedly faced censor issues where the members of it required several cuts in the film. As soon as the film released, many reviews are pouring from all over the Internet. Meanwhile, "Blue Satta" Maaran who is known for bashing weak films in his reviews, also reviewed the film in his youtube channel, Tamil Talkies.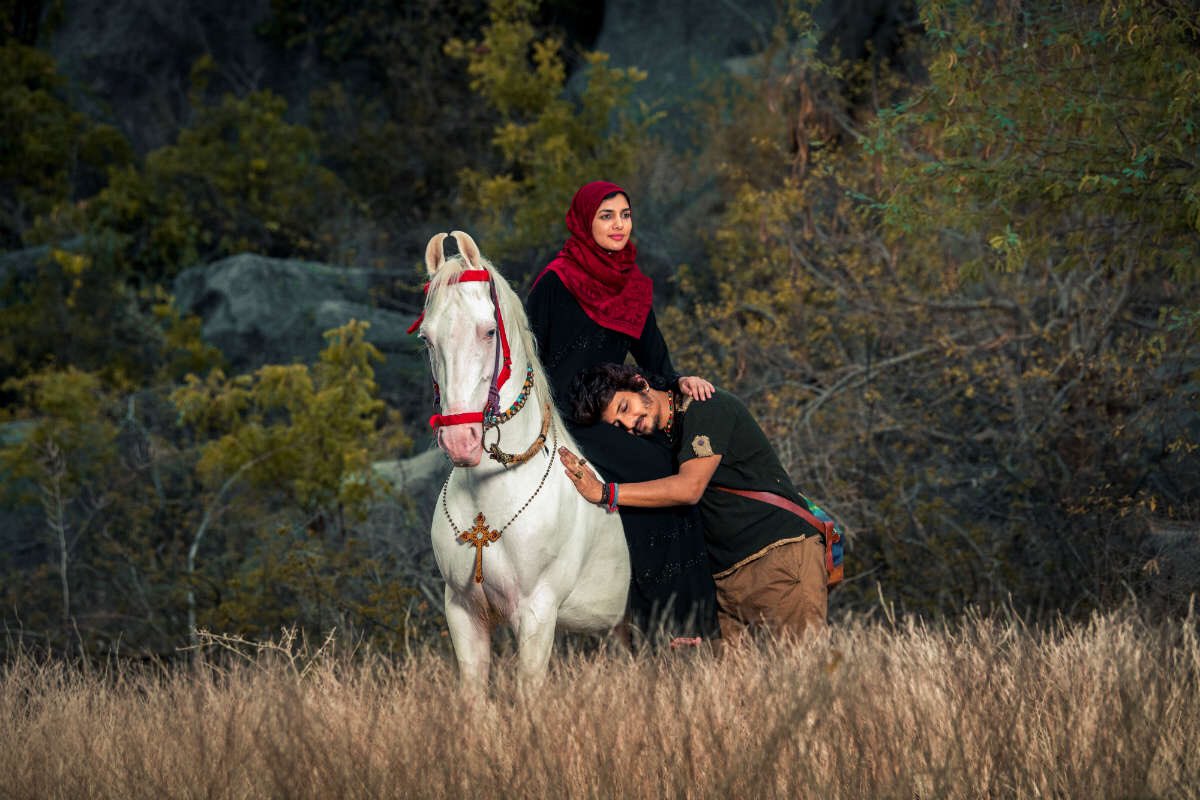 In his 4 : 59 long video, Blue Satta who started his review with usual advertisements ripped the movie apart into pieces. While talking about the story of the film to his audience, Maaran mocked the characterization of the protagonist, played by Jiiva. To describe his role, Maaran criticized it by saying that Jiiva played the role of a "begging dog".
"As we all know, Tamilnadu based heroines are always mentally disabled. In one scene, she will ask him for a ride in his horse. When he made her ride his horse, she would ask him to go farer. At one point, the protagonist who was seen talking about communism and ideologies throughout, would elope with the heroine without a second thought." Blue Satta mocked the film.
Watch his review below :
Source : Tamil Talkies
"What is the reason behind that heroine falling in love with this beggar ??" asked Maaran who went on to add that Raju murugan's "Joker" will be one of the best film in Tamil film history and his "Gypsy" will be considered as one of the worst film in recent times. "They say that censor board members ruined the film by removing several scenes. We can tolerate if the film failed to convey few things due to censor issue but this film has nothing to convey" he added.
This review of "Blue Satta" instigated netizens to spread hatred against him. Many of those who watched the film asked him mind his words while reviewing. One of them even asked actor Vishal to take action against Blue Satta Maaran for the way he reviewed "Gypsy".
Check out some of their reactions below :
Movie review at very low and abusive nature. His satire became a hitting below belt. May be he has personal vengeance against #Gypsy team.
Full of insults rather than focussing on cinema point of view.@karthickkrishna @itisprashanth @TheHinduCinema @Raittuvidu @thirumarant

— தமிழ் கடவுள் தானோஸ். (@thanostk007) March 7, 2020
இவரு பெரிய கோடீஸ்வர லட்சாதிபதி அடுத்தவங்க வந்து பிச்சைக்காரன் சொல்லுவான்

— விஜய்👍👍👍 (@avijay2698) March 7, 2020
Avaru kuthiraya vechu picha edutharunu solringa…Apo neengalum Ads potu picha edukringa…So neengalum Pichaikarara? Sollunga Maaran!
Konjamachum mariyathaya pesunga thalaiva….

— Prince S G😎 (@ByHaul) March 6, 2020
@VishalKOfficial Sir see this video Enna sir evlloo kelthanama pesuran athum action adunga sir.. hero va romba kevalama pesuran sir 😠😠😠😠😠😠😠😠https://t.co/SQ8bYY9Qx5

— Vicky (@VigneshCena22) March 7, 2020
Comment your views on this review of Maaran and the reactions it is receiving !!