BJP Nagarajan's Comment On MP Jothimani During Live Interaction Sparks Huge Outrage !!
Written by Dhiwaharan Published on May 19, 2020 | 21:58 PM IST | 84
Follow Us
Comments: 0
A hashtag "I Stand With Jothimani" is trending nationwide in the micro blogging social media site after BJP political party's prominent member Karu Nagarajan made a derogatory comment against Congress party's Jothimani who is a member of parliament for Karur district. The incident took place during an interaction between various members of different parties from Tamilnadu politics in News 7 channel. As soon as the video of this incident took place, many leaders from various parties condemned the act of Karu.Nagarajan.
[wp_ad_camp_1]
When Nelson Xavier, a reporter who hosted the show asked a question to Karu.Nagarajan on why migrants are walking in the highway roads to reach their home, Karu.Nagarajan, instead of answering to his question, made an irrelevant statement against Jothimani. "If a train starts from Tamilnadu, it must surpass Andhra or Telangana or Orissa. State government could not make a decision regarding it. Prominent duty of a central government is to organise such facilities. My intention is not to blame central or state government. I am just asking why people are walking on roads to reach their home ??" asked Nelson to the BJP member.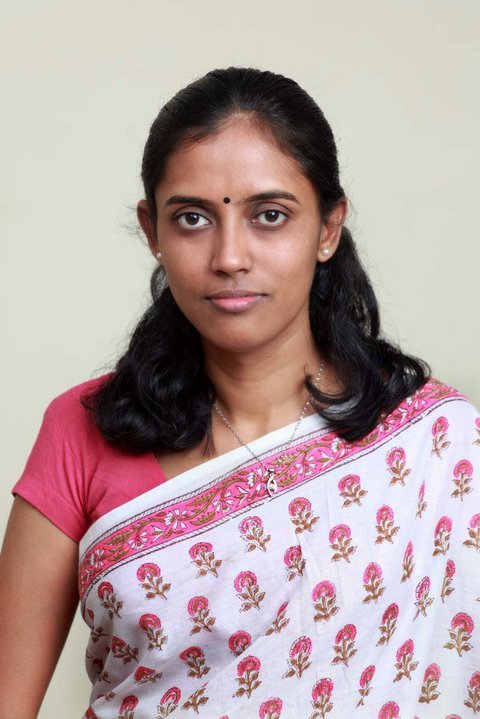 Karu. Nagaraj, instead of replying to Nelson's question, said "I want to answer sister Jothimani. Is she really a member of parliament or a cheap woman?? How could she say that she will attack Prime minister with stone" he asked which created a huge furore in the interaction which consisted three other members from different political parties.
Watch the video here :
(2/2) pic.twitter.com/7B2oAECuoH

— Vineeth (@Vineethmano) May 18, 2020
Despite of several warning from Nelson who asked him to vopus his statement and tried to convey that there should not be "Individual character assassination" in a public interaction, Karu. Nagarajan kept making statements against Jothimani which made her to leave the interaction in half way.
[wp_ad_camp_1]
In her official twitter account, Jothimani wrote that she walked out of the interaction of News 7 due to derogatory statements made by a third rated person , Karu.Nagaraj. "I will fight against BJP's obscene politics through my field work. I Thank to all those who are showing love and support towards me" she wrote in her tweet.
இன்று நியூஸ் 7 விவாதத்தில் இருந்து பாஜகவின் கரு. நாகராஜன் என்கிற மூன்றாந்தரமான மனிதரின் தரம்கெட்ட பேச்சால் வெளியேறினேன்.பிஜேபியின் ஆபாச அரசியலை உங்கள் துணையோடு களத்தில் நேர்நின்று எதிர்கொள்வேன். உங்கள் அன்பிற்கும் ,ஆதரவிற்கும் மனமார்ந்த நன்றிகள்! #I_Stand_with_Jothimani pic.twitter.com/LoPmYnwzsp

— Jothimani (@jothims) May 18, 2020
From Udhayanidhi Stalin to MeToo activist Chinmayi, many people come forward to support the Congress leader.
We strongly condemn the derogatory language used by @BJP4TamilNadu Spokesperson @karunagarajan against Sr. @INCKarur MP @jothims

✓ It reflects Anti-Women perspective of BJP.
✓ BJP owes an apology to all women for his such shameless misconduct..#I_Stand_With_Jothimani

— Tamil Nadu Congress Minority Department (@TNCCMinority) May 18, 2020
அவரின் கேவலமான வார்த்தைகளைக் கேட்டு கடுங்கோபத்துடன் இருந்த நான், 'அமைதியா இருங்க. பொறுப்பான கட்சியின் மூத்த தலைவர் நீங்களே இப்படிப் பேசலாமா' என்று நெறியாளர் சொன்னபோது என்னையறியாமல் சிரித்துவிட்டேன். பொறுப்பான கட்சி, மூத்த தலைவர்… குட் காம்பினேஷன்! #I_Stand_With_Jothimani

— Udhay (@Udhaystalin) May 18, 2020
Karu Nagarajan, BJP spokesperson abuses @jothims MP from Congress Party in a live TV debate by saying that she is a person of 'low birth'. What else you expect from a Brahmin-Baniya party, whose leader is a lowlife? #I_Stand_With_Jothimani

— Ashok Swain (@ashoswai) May 18, 2020
I pity the BJP panelist who abused @jothims. It seems for him his only claim to fame in this lifetime would be his caste.

Pls don't take offence, u r way above such people's low mindset, who live in their own la la land. He only deserves ur pity ma'am. #I_Stand_With_Jothimani

— Shivani Chopra (@ShivaniChopra_) May 19, 2020
#I_Stand_With_Jothimani
Abusing women have always been their pattern. And especially the women who speak up and who have a voice are always attacked. @jothims stood up against him and quit the show.

— Lakshmi Subramanian (@lakhinathan) May 18, 2020
It is pathetic, no doubt. I have always called out abuse and regardless of political party, every woman politician is abused in some way form or the other. But you want me to ALWAYS prove a point ONLY because it is BJP or each time some BJP man is abusive. Get over your bias

— Chinmayi Sripaada (@Chinmayi) May 18, 2020
[wp_ad_camp_1]
BJP spokesperson Karu Nagarajan in a debate in a Tamil channel abuses Congress MP Jothimani by calling her a person of 'Low birth'! Goes further & says she is of the 'low ilk of society'!

Ironically, TN BJP has a Dalit as its President!

Resting my case!#I_Stand_with_Jothimani pic.twitter.com/muwH1BRYUm

— Irfana (@IrfanaFathimaa) May 18, 2020
It is not the first time a BJP party member finds himself amidst trouble for making derogatory comment against women as S.Ve Shekar faced severe criticism for making insensitive statement against working women, years ago.