Articles
BIGIL TRAILER : Atlee Copied This Scene From "Chak De India" ?? WATCH !!
The most awaited trailer of Bigil released and left the Internet exploded. The film which is director by Atlee, has actor Vijay in the lead in three different get ups. Produced by AGS Entertainements, Bigil has Nayanthara as lead lady. Kathir, Vivek, Yogi Babu, Indhuja Ravichander, Jackie Sheroff, Daniel Balaji are some of the other actors taking part in the film.
[wp_ad_camp_1]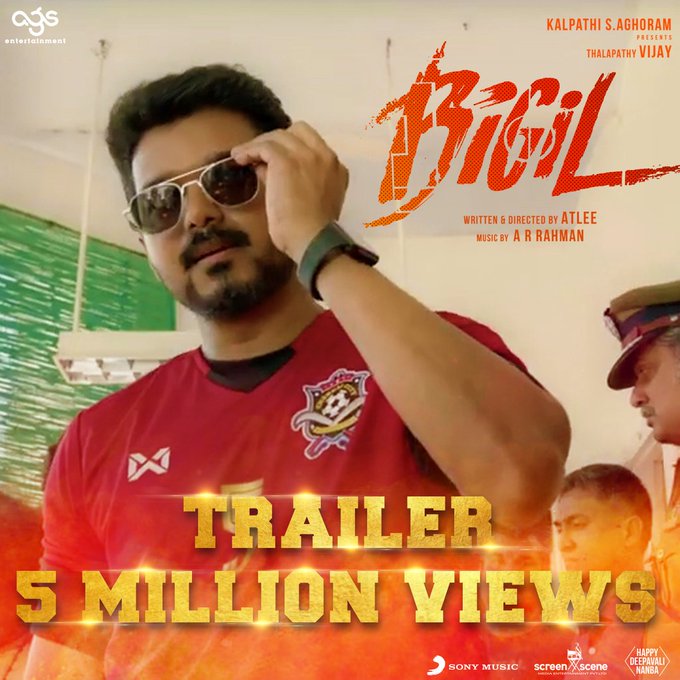 The trailer ticks all the boxes of the expectation list of a Vijay fan. Looking like a emotional action drama, Bigil trailer promises an absolute treat for the fan who are waiting for it since past one long year. The director revealed the character names of the three characters in the trailer and made the references of his previous movies as well.
WATCH THE TRAILER HERE :
However, as soon as the trailer released, few fans in social media are accusing the filmmaker for copying a scene from "Chak De India", a 2007 blockbuster of Shah Rukh Khan. The trailer of Bigil starts with the women football team players wishing their coach, actor Vijay. When he receives wishes from Indhuja, Vijay repeatedly demands her to shout louder.
[wp_ad_camp_1]
This exact scene took place in "Chak De India", in which Shah Rukh would repeatedly demand his number of students to repeat their introduction multiple times as he would expect them to say something else.
Watch the video below :
Atlee who is often criticized for replicating the movies of ace filmmaker Manirathnam, tried a genre which Manirathnam hasn't done yet for the first time. His debut film "Raja Rani" has been widely compared with "Mouna Ragam" a cult classic of Manirathnam. His second film "Theri" was compared with "Chathriyan" which was also written and produced by Manirathnam. His third film "Mersal" was compared with "Aboorva Sagotharargal" a double action film of Kamal Haasan.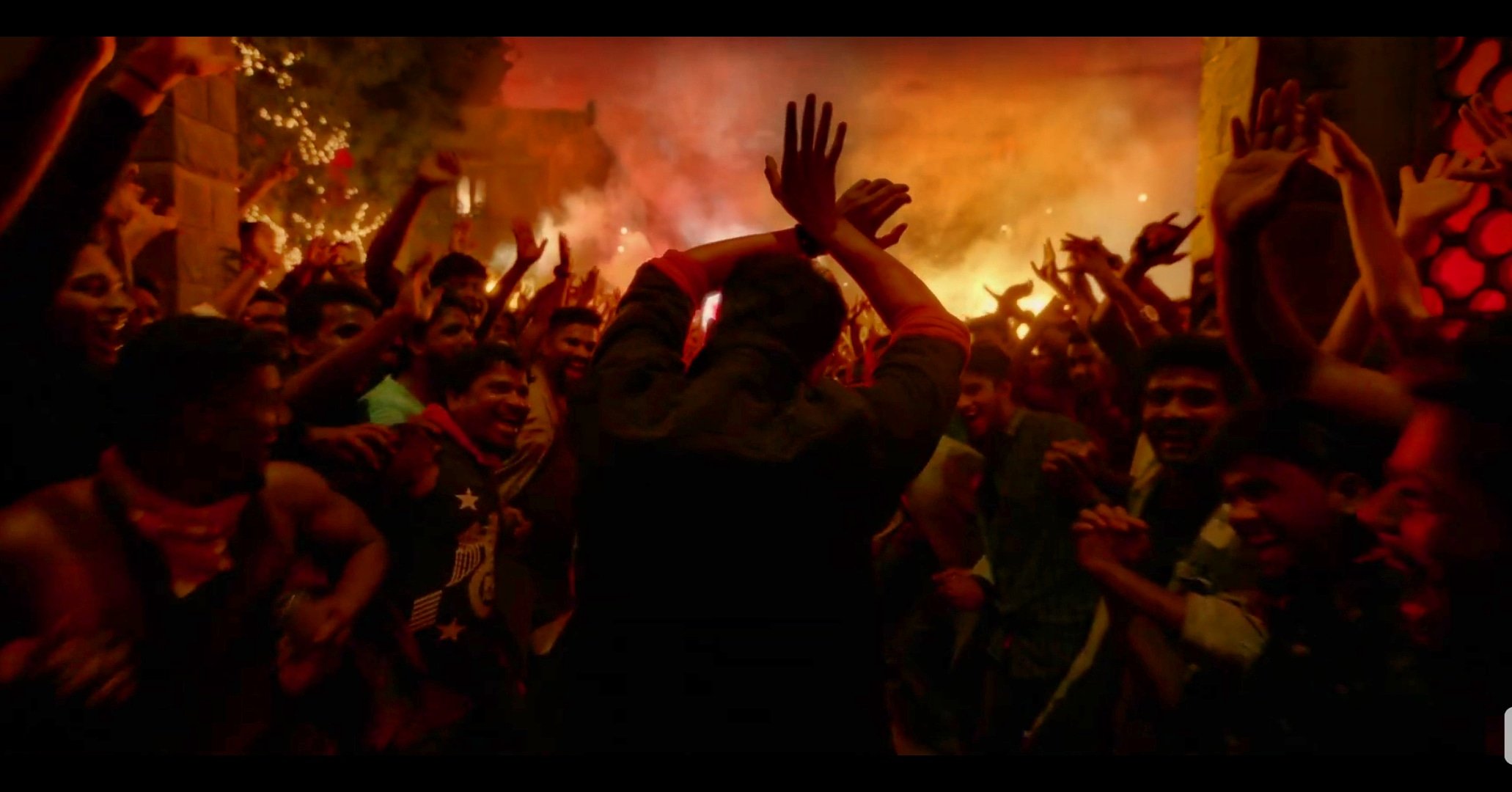 Check out some of the reactions for the similarity between the scenes of Bigil and Chak De India :
Adichan la Chak de India va 😂😂 good mornings sir. Kekala
Very good @Atlee_dir #TrollMaterialBigil#BigilTrailer

pic.twitter.com/3j7WJJQDOp

— Dɪɴᴇsʜ Yᴜᴠɪ 😍 𝓚𝓪𝓪𝓹𝓹𝓪𝓪𝓷 ᴮˡᵒᶜᵏᵇᵘˢᵗᵉʳ (@Dinesh_yuvi12) October 12, 2019
Dai dai dai ….copy adikulaam…aaaana fans indha aalavuku granted eduthuka kudathu😏😏😏first shot is apdiyay chakde
Anyone can @ me I don't care a bloody fuck
U build it up like this and as a vj fan knwin Atlee am waiting for the trailer…Ada cha…
Idhu dhaan best writing 😖

— aarthi@ Aarthi now (@dreamboatme) October 12, 2019
#bigil trailer is not impressive – Nothing new it remembers Chak de india + Kanaa + Dangal + Natpethunai + kennedy club movie all sports scenes + Mersal movie scenes = Bigil uhh….😂😁😝😜😸😹 @actorvijay @Atlee_dir @arrahman#BigilTrailer

— Mohamed Amaz (@crimeamas) October 12, 2019
[wp_ad_camp_1]
#TrollMaterialBigil
Unofficial remake of chak de india 😂 pic.twitter.com/xs9L0tJx0V

— Muthuram | முத்துராம் தல²⁷ʸʳˢᴬʲⁱᵗʰⁱˢᵐ ᴺᴷᴾ (@thalamuthuram) October 12, 2019
Is Bigil a Chak de remake ? Only diff I can see in Bigil is that the game is football whereas it was hockey in Chak De. #BigilTrailer Anyway all the best ! Trailer has come out well. @yrf https://t.co/ZeKhPY1nfH pic.twitter.com/IqlEtvMGaD

— கபிலன் எண்ணங்கள் (@localtamilan) October 12, 2019
However, it is too early to judge a movie with its trailer. Let us wait till Diwali for the movie to get released. Comment your views on the trailer of Bigil !!