BIGIL Not To Release On Diwali Because Of Assistant Director KP Selvah ??
Written by Dhiwaharan Published on Oct 15, 2019 | 13:15 PM IST | 93
Follow Us
Comments: 0
Bigil is one of the most anticipated films of the year 2019 and is expected to hit the screen on Diwali day. In a way of adding fuel to the expectation level, the makers of the movie released the first ever official trailer of "Bigil" only to set the Internet on fire.
[wp_ad_camp_1]
Actor Vijay who has a huge fan base in Tamilnadu, is expected to be seen in the third collaboration with Atlee after Theri and Mersal. Composed by A.R Rahman, having Nayanthara in the female lead, the film is one of the highly anticipated film of the year which is expected to be released on Diwali day.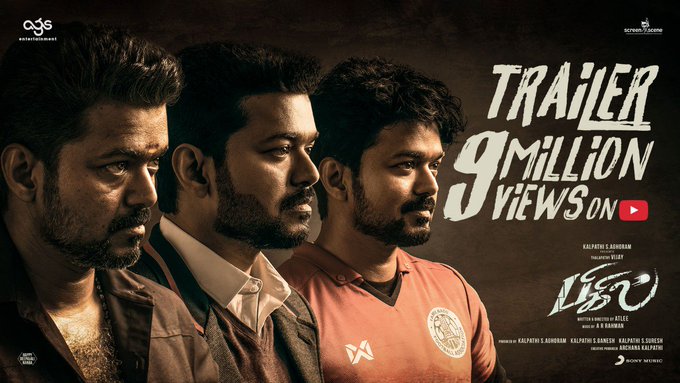 But now things is not going in the right direction for the Vijay-starrer it seems. Unlike other Vijay movies which would get into controversy during its release time, BIGIL is facing controversies since the first day of shoot. Starting from junior artist accusing director Altee's crew of physical harassment to Assistant director KP Selvah accusing the makers for plagiarism, the movie is facing controversy after controversy.
However, the case which was filed by KP Selvah was dismissed in Chennai civil court as the advocate of KP Selvah withdrew the case to file a fresh plea in Madras high court. Now, Madras high court has required Atlee and the producers of the movie to submit the documents they submitted in the civil court.
#BIGNEWS

நடிகர் விஜய் படங்களுக்கு தொடரும் சிக்கல்!https://t.co/5wMBD3FLqB | @actorvijay | #Bigil | @Atlee_dir | @Ags_production | @archanakalpathi | @arrahman | @Actor_Vivek | #Nayanthara pic.twitter.com/ay2UYMJK9K

— News7 Tamil (@news7tamil) October 15, 2019
Selvah in earlier his interview said that he has many mutual friends with Director Atlee through which he believes that the story would have been leaked and copied. He says that he initiated to make this story as a Biography after which he changed his mind for making it into a women based sports film based on "Slum soccer".
[wp_ad_camp_1]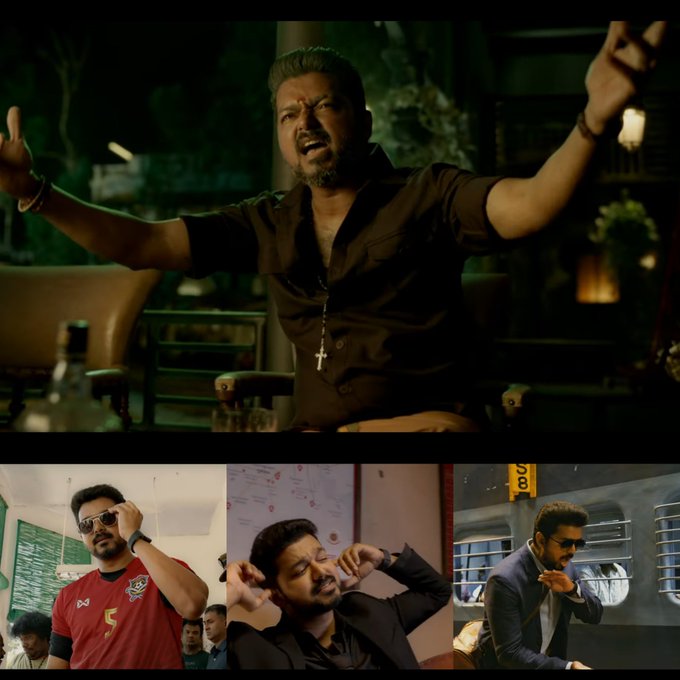 Selvah also said that he met director Atlee with his manager. On November 2, Atlee and his manager met Selvah in the Starbucks which is located opposite to Atlee's office.
Check out some of the reactions for this news :
அதே கதையை வெச்சு chakdeindiaனு 10 வருஷம் முன்னாடியே படம் எடுத்த இந்தி காரனே சும்மா இருக்கான்… இவனுக்கு என்ன வந்துச்சு?

— தமிழன்டா 💪🏽 (@manasthan321) October 15, 2019
அதானே பாரத்தேன் ! என்னடா இப்படி ஒரு பிரச்சனை வரலயேன்னு !

— GLC25E4400 (@PLCBABU) October 15, 2019
[wp_ad_camp_1]
எனக்கென்னவோ விஜயண்ணா வே, அவர் படத்துக்கு ஆள வெச்சு தடை பண்ண கேசு போட்டு விளம்பரம் தேடுறாரு னு தோனுது டா… 🚶 pic.twitter.com/R0b4XFRl1N

— Maniya (@Manikandanbabu7) October 15, 2019
Meanwhile Bigil movie which completed its censor has got U/A as per reports and the run time of the sports drama is 2 hours and 58 minutes.
Comment your views on this problem faced by Bigil crew !!