"BIGIL Fat Shamed Pandiyamma" – Said A Set Of Fans !! Here's What Pandiyamma Has To Say!!
Atlee
BIGIL
Gundamma
Vijay
3 years ago
By Dhiwaharan
Director Atlee who is known for his collaboration with actor Vijay, is one of the highest paid directors in Kollywood. Being a former assistant of Shankar, Atlee's way of presenting his films and the castings he choose for the characters are considered as his major qualities. All the three films of Atlee became blockbusters despite of the plagiarism controversies. His latest film "Bigil" hit the screens as Diwali release and making big numbers in box office as well.
[wp_ad_camp_1]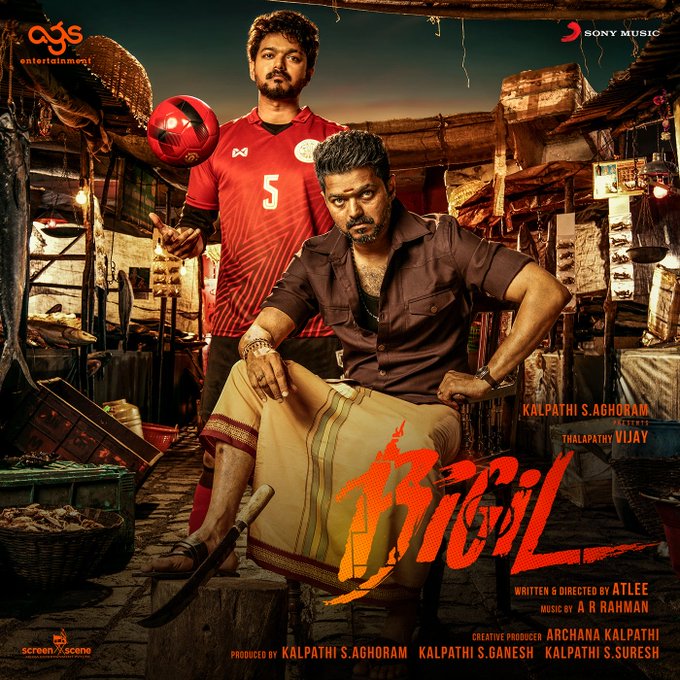 "Bigil" revolves around a youngster who is an aspiring football player, diverts himself from his dream to take revenge of the murderers who killed his father. He then forms a women football team to achieve his father's dream of providing an identity to his slum through excelling in football game.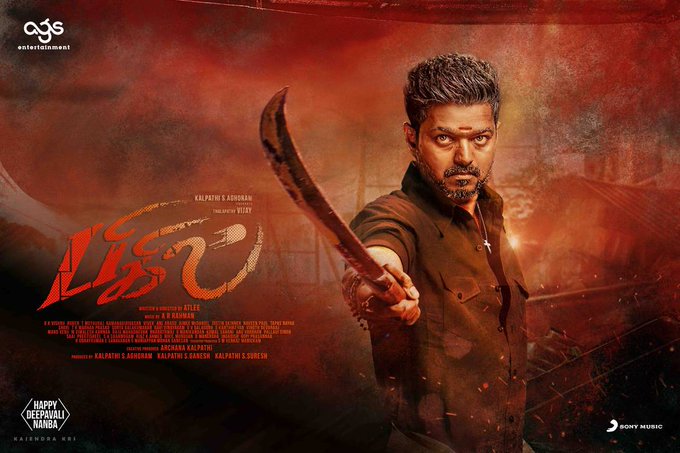 During the final game of the match, in which Vijay's team would require three goals in 40 minutes, the protagonist would start scolding his players for their inability in order to motivate them indirectly. In that process, he would call one of a player as "Gundamma" (Fat lady) which would offend her personally. To prove herself in the ground to her coach, she would score a tremendous goal, using her body strength and would thank her coach for his motivation.
[wp_ad_camp_1]
Watch the scene here :
@ActorRoboSankar gundamma last ball six Happy dipawali pic.twitter.com/rHIYEFXj8x

— ANNAMALAI (@perumal1694) October 27, 2019
However, this doesn't go well with some of the audience who felt that "fat-shaming" is not a way to motivate a player. They expressed their thoughts through micro blogging social media platform, twitter. Check out some of their reactions below :
உருவக்கேலி #பிகில் காட்சிகள் நீக்கப்பட வேண்டும்! ஷாரூக் ஜக்தே இந்தியாவில் பல நுணுக்கங்களை கற்று தந்து வீராங்கனைகளை இந்தியாவிற்கு விளையாட வைக்கும் காட்சிகள் முகம் சுளிக்காத வண்ணம் அருமையாக இருக்கும். #குண்டம்மா என சொல்லும் போது இவ்வார்த்தையை கடந்து வந்த பெண்களுக்கு வலியே! pic.twitter.com/aftqJJonT6

— Tr Gayathri Srikanth (@Tr_Gayathri) October 26, 2019
Some things left me squirming though, particularly the "Gundamma= motivation" sequence or the company Kudu part x(

But tell me, if you're reducing the identity of a woman again to overcoming patriarchy or a general aesthetic or a body type how is it really empowerment ? 🙁

— Susanti Vijaykumar (@SushVjkumar) October 27, 2019
And did he call Robo Shankars daughter "Gundamma" to motivate her or was that the cocaine I took during the interval?#Bigil

— Mystic Tamil (@Mystic_Tamil) October 27, 2019
[wp_ad_camp_1]
'Gundamma' avoid panirukanum @Atlee_dir. That is wrong in all ways despite the 'koluthi poten' samalification you gave.

— Sai Krish ᴴᴱᴿᴼ🦸🏽‍♂ (@bsk5496) October 25, 2019
Calling the woman gundamma to motivate her? No, women have not taken back that word. It is still a belittling word.

Ore oru female Kitta intha scene narrate pannaa therinjirukkum.

The whole movie was made by men for men. NOT FOR WOMEN.

— GOLD (@Wonderwoman_Kx) October 26, 2019
However, Indhraja, popular comedy actor Robo Shankar's daughter and the one who played the "Pandiyamma" role, in an earlier interview said that Vijay hesitated a lot before doing that scene. In the video, we can see her saying that Atlee and Vijay asked for her permission multiple times and shot the scene only after her consent. She even said that the actor apologized to her for calling her by that name.
Watch the clip below :
Ithu than na Namma Thalapathy🙏#Bigil #BlockBusterBigil pic.twitter.com/V18iQW8niq

— Michaelkalai52524 ᴮⁱᵍⁱˡ (@KalaiselvanBE1) October 26, 2019
What do you think on this scene featured in Bigil ?? Comment your views below !!