BIGG BOSS Today's Eliminated Contestant Leaked & Its A SHOCKER !!
Written by Dhiwaharan Published on Aug 26, 2018 | 23:51 PM IST | 71
Follow Us
Comments: 0
The second season of Bigg Boss Tamil 2 has entered its 10th week and the stage is ready for the elimination of its eighth contestant. One among Sendrayan, Mahat Raghavendra, Thadi Balaji and Mumtaz will be evicted from Kamal Haasan-hosted show this week.
[wp_ad_camp_1]
Predicting the elimination this week is quite difficult as all the four stand chance of being shown the door from Bigg Boss Tamil 2. Yet the trend indicates that Mahat Raghavendra, despite being in the bad books of the viewers, is likely to be safe this week.
When there are multiple contestants in the danger zone, the votes get easily divided and there is always a good chance of the contestant, who might not be the favourite of masses, to stay safe. Further, he has a sizeable fan following which will come handy to be in the house.
[wp_ad_camp_1]
Like Mahat, Mumtaz has irked the viewers to some extent, but the actress has managed to win a section of people's love with her sincerity. Unlike others, she is not a cunning candidate.
Rumours are doing rounds that Mahat Raghavendra is the eighth contestant to be eliminated from Bigg Boss Tamil 2 house. Apart from him, Mumtaz, Sendrayan and Balaji were in the danger zone this week.
There is a buzz in the social media that Mahat is shown the door following the wide spread public anger over his behaviour. Last week, Kamal Haasan had stated that there was no red card concept in Bigg Boss Tamil 2 house like in football to eliminate violent contestants. However, the viewers have the power to evict such contestants through votes.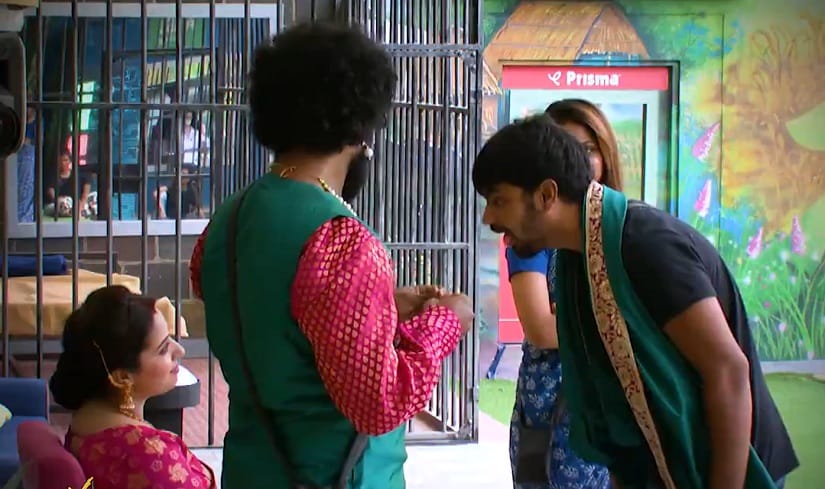 Before dropping the curtains for Saturday's episode, Kamal Haasan revealed that there was a red card inside the envelope which strongly indicates that Mahat's journey in Bigg Boss Tamil show has come to an end.
#BiggBossTamil2 Mahat evicted with a red card. A person who saw live commented.

— Merline Joseph (@Merline63) August 25, 2018
Mahat Raghavendra has been consistently being violent during the tasks and had caused injuries to a few contestants that include Danny. Moreover, his verbal abuses had crossed all the limits for which Kamal Haasan ripped him apart on Saturday's episode.
[wp_ad_camp_1]
The host came down heavily upon Mahat focusing foul language to criticise her during tasks. Kamal Haasan also pointed out the mistakes made by Yashika along with Aishwarya.
Video Source : Bad Boss