BIGG BOSS Saravanan Answers To A Question On Joining Rajinikanth's Political Party !! WATCH !!
Written by Dhiwaharan Published on Aug 24, 2019 | 19:00 PM IST | 139
Follow Us
Comments: 0
At last actor Saravanan started to let know people what's on his mind after his controversial termination from the Bigg Boss house. Saravanan made his acting debut through Vaidhehi Vanthachu (1991), where he portrayed the lead role. He continued to play the lead roles in films throughout the 1990s, later turning into a producer and director for his films. After a sabbatical, Saravanan made a comeback through Paruthiveeran (2007) in a supporting role, and has since continued to play character roles in Tamil films. Since Paruthiveeran, Saravanan is being fondly called as "Chithappu".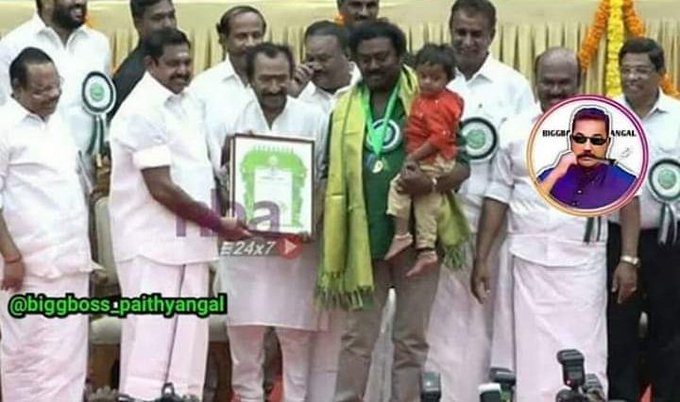 [wp_ad_camp_1]
Recently the actor made it to the headlines for his Bigg Boss appearance. Not even a single photograph of Saravanan released since his first of its kind eviction from Bigg Boss house. Unlike other eliminated contestants, Saravanan didn't care to give self explanation so far. However, as he was expected to interact with media. Recently, the actor has made his presence along with his child to receive "Kalaimamani" award.
In this recent interview with Indiaglitz, Saravanan talked about many things including how he was treated by public after his termination. Saravanan says that he is not at all regretting for what he did inside the house. "I know I will talk in this way. So I am not regretting for what I did inside the house. But I said that I am regretting for the mistakes I did. I only requested everyone not to do that" said Saravanan inside the house.
[wp_ad_camp_1]
Saravanan who is an ardent fan of Rajinikanth said that he is following the actor since his college days. He also shared how he imitated Rajinikanth's get up in the movie "Thani Kaatu Raja". When the host asked if he will join the political party of Rajinikanth, Saravanan politely said that Rajinikanth has not started political party yet. He also added that since childhood, he is a follower of "Rettai Elai" (ADMK).
Watch the interview from 15th minute :
Source : Indiaglitz
[wp_ad_camp_1]
"I don't know when Rajinikanth is going to start his political party as he is consulting about it now. Since childhood I carried the flags of ADMK. Then due to a misunderstanding, I joined Congress. My love for the administration skill of J. Jayalalitha, I joined ADMK again." said Saravanan.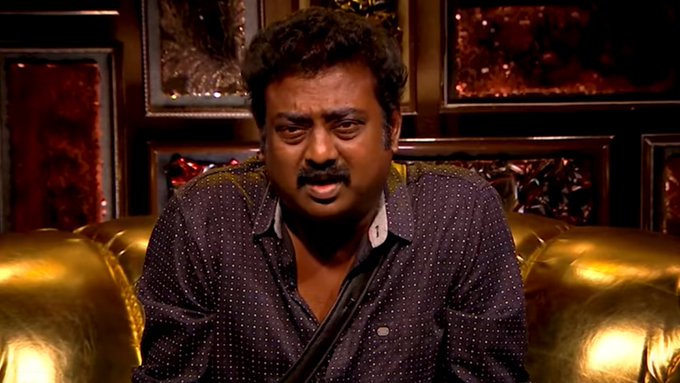 In the third season of Tamil Bigg Boss, Saravanan was terminated from the show for his derogatory comments about groping women in his earlier days. His termination was announced to his housemates on the next day by Bigg Boss himself. As soon as hearing his instant eviction, almost every contestant broke down in tears, especially Kavin and Sandy. However, the matter was not discussed further either by Kamal Haasan or by the other contestants.
What do you think on this interview of Saravanan ?? Comment your views below !!