Bigg Boss is the most talked about reality television show among Tamil audience since the inaugural episode of third season. Starting from Abhirami's love interest on Kavin to Vanitha Vijayakumar's re-entry, the show is keeping, not only the netizens, but also the celebrities busy.
[wp_ad_camp_1]
We have seen number cinema celebrities reacting on the show based on the recent episode they saw in their respective social media accounts and Youtube interviews conducted by media houses. But we were not aware that cricketer, Ashwin Ravichandran is also following the Kamal Haasan hosting show.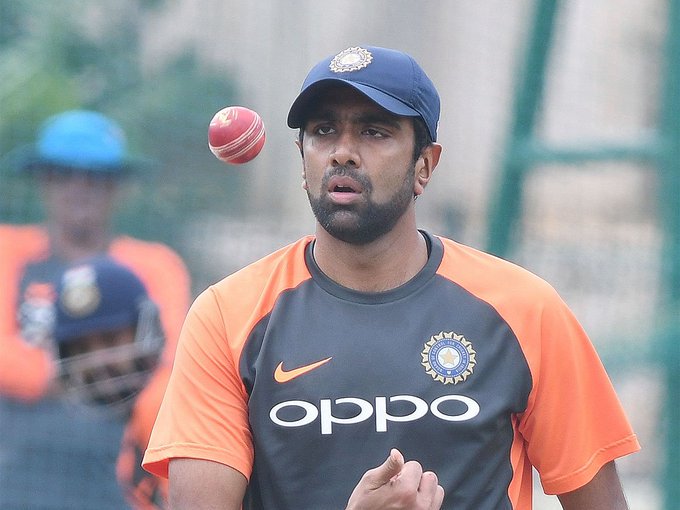 Yes. We came to know about it when Ashwin commented on one of the picture posted by Actor/ Comedian Sathish. In the picture Sathish was seen wearing a nice black shirt and the actor looked like he was prepared to attend a special event.
Check out his post here :
— Sathish (@actorsathish) August 19, 2019
On seeing this picture, Ashwin who never shied away to express his thoughts, immediately asked Sathish whether he is going to enter Bigg Boss house by adding a laughing emoji. In his tweet Ashwin asked "Big boss entry ah😂👌"
Big boss entry ah😂👌

— Ashwin Ravichandran (@ashwinravi99) August 19, 2019
[wp_ad_camp_1]
To this reply, Sathish replied by a uploading a picture of him wearing a saffron dress, similar to famous Hindu Priest Nithyananda Swami,  and said that he is going to initiate an Ashram. The tweet posted by him said  "Illa nan aashramam aarambikka poren bro 🤓🤓🤓"
Illa nan aashramam aarambikka poren bro 🤓🤓🤓 pic.twitter.com/OBEQu4QBrs

— Sathish (@actorsathish) August 20, 2019
Here's how Ashwin replied to him :
Infinity👌 https://t.co/CGGIPSFkiA

— Ashwin Ravichandran (@ashwinravi99) August 20, 2019
Sathish is one of an ardent follower of Bigg Boss show which is evident through his Tweets and Instagram posts. Ashwin who might be aware of this fact, could have asked this question to Sathish. On the front front, Sathish is expected to be seen in films like Aruvam, Seeru, Sixer etc.
Ashwin ravichandran is all set to appear in the test match series against West Indies. Ashwin had constantly struggled with his injuries last year during overseas series. Overall, Ashwin missed as many as five Tests in South Africa, England and Australia last year. He did not get a chance in the playing eleven for the Johannesburg Test before missing the last Test in England with a groin injury. As the cricketer lately participated and performed well in Tamilnadu premier league, let us hope for his come back through this test series against West indies.
[wp_ad_camp_1]
Wait. Is this a hint from the cricketer about himself thinking of entering the Bigg Boss house in the next season ?? As already Kerala cricketer Sreesanth took part in Hindi Bigg Boss, anything could be possible. Let us wait and watch !!