Best 5 Holiday Destination For New Year Within India.
CM / Updated: 2016-12-28
16:42 IST
By admin
Ever wanted to be on a special destination to welcome the start of the new year? Ever wanted to surprise your loved ones with something really special right at the start of the year? Well, here's a list of places within the country you should must visit once in a life time. Here's a countdown of the 5 best places you should try visiting.
5) AULI
This is a haven for people who love trekking and other adventurous activities. As a ski resort surrounded by coniferous trees and white snow everywhere, this beautiful place is also surrounded by the Nanda Devi and Nar Parvat mountains. A long cable car links Auli to the town of Joshimath. North of Auli are the colorful Badrinath Temple, a Hindu pilgrimage site, and the Valley of Flowers National Park, with its alpine flora and wildlife like snow leopards and red foxes.
How to reach Auli : You can reach Rishikesh by train and from there hire a taxi to go to Auli. Regular buses ply to Auli.
4) RANN OF KUTCH
Amidst the legendary Thar desert, lies this exquisite land of seasonal salt marsh- The Rann Of Kutch. Well if you haven't visited any of such before, its time you should think of visiting this place soon. Sprinkled salt, marsh lands, unique vegetation and animals, this is a must visit place for any travel or adventure seeker.
How to reach Rann of Kutch : The nearest airport is in Bhuj. You can reach the Rann Of Kutch by road and rail as well.
3) DAWKI
Midst , in the depths of Meghalaya lies this pure,untouched lands, whose waters reflect the sun rays and where depths are scaled with eyes. The water's too clear you'd never get a chance to see such again. One of the many border-crossing villages between India and Bangladesh, this remote little village is a spectacle in itself. With the river twisting between mountains and the crystal clear water, you'd feel surfing in the mid air.
How to reach dawki : You will have to reach Guwahati by either air or rail and from there hire a vehicle till Dawki.
2) ANDAMAN AND NICOBAR ISLAND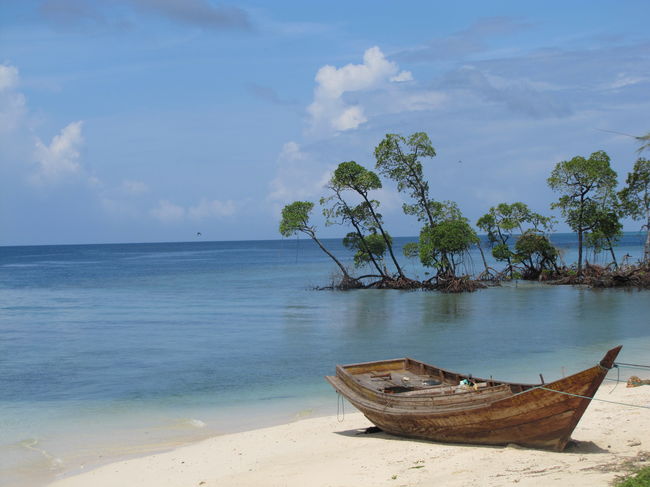 This heavenly place is one of the most visited destinations in India. A perfect cruise followed by a night or two's stay in the islands is one every Indian should attempt at. You could spend all your time but still never get bored of this place. You could always keep exploring, selecting the spots with human settlements, or go for remote islands instead. You'd always be surprised wherever you end at.
How to get to the Andaman and Nicobar Islands : Andaman has its own airport in Port Blair, and Port Blair is well connected by sea as well. The fastest way to reach is by taking a flight straight to Port Blair.
1) WAYANAD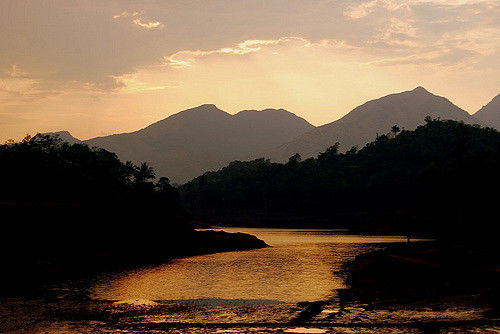 Amidst God's own country, lies this place where dreams start. Surrounded by a surreal environment consisting of mountains, chirping birds and an untouched wildlife, this serene beauty is a must visit place for everyone. The best thing which comes along with Wayanad is it's untouched beauty and a real forest experiences. You could find camping trips or trekking trips available within the mountains and December would be the perfect time to try explore Wayanad.
How to get to Wayanad : The nearest railway station is in Kozhikode and you can hire a taxi from here till Wayanad to cover 110km. Wayanad is also well connected by road and air, however the nearest airport is 100km away.