Bengaluru Man Arrested After Masturb*ting By Stealing Woman's Clothes!!
Written by gokul krishnan Published on Jun 16, 2023 | 20:43 PM IST | 98
Follow Us
Comments: 0
Bengaluru Man of Vidhana Soudha Layout, an unidentified man was caught on surveillance cameras stealing women's innerwear and engaging in obscene acts on a terrace. The perpetrator had been visiting the area under the guise of searching for rental properties, while secretly recording videos of women during their private moments. This despicable behavior has sparked outrage among residents and prompted authorities to launch a manhunt to apprehend the suspect. This article delves into the details of these disturbing incidents and the actions taken by the police.
also read: Priya Bhavani Shankar's Strict Conditions To Her Boyfriend!!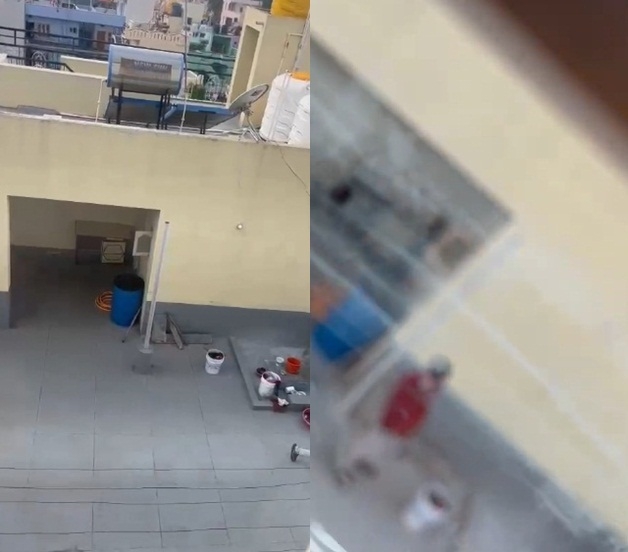 Residents of Bengaluru's Vidhana Soudha Layout were left in shock when a man's reprehensible actions came to light. Pretending to be in search of a rental property, the unidentified individual gained access to residences at times when there were no men or single women present. Exploiting opportunities when women were not around, he would spend considerable time in the washrooms and even venture into backyards where clothes were being washed or hung to dry. The perpetrator specifically targeted women's innerwear and blouses, deriving sadistic pleasure from his perverse acts.
Also read: பிரபல நகைச்சுவை நடிகர் பாவா லட்சுமணன் கால் கட்டை விரல் அகற்றம் ! காரணம் என்ன ??
The surveillance camera footage captured one resident's horrifying encounter with the man. In the video, the accused can be seen taking a blouse from the laundry basket and engaging in lewd acts with it when he believed no one was watching. The evidence was promptly submitted to the police, who registered a case at the Rajagopalnagar Police Station and initiated a rigorous manhunt to locate and apprehend the suspect.
also read: 4-Year-Old Girl's Tragic Demise: Demanding Justice and Answers!!
This incident in Bengaluru is not an isolated case. In a similar incident that took place in 2022 in Gwalior, Madhya Pradesh, an unidentified man was caught on CCTV stealing women's undergarments from the Gauspura locality. The complainant reported that on September 3, the thief not only stole underwear but also took Rs. 500 from the pocket of a kurta. The surveillance footage provided crucial evidence of the man fleeing the scene with stolen items.
Upon further investigation, the police discovered that the accused in the Gwalior incident had a specific modus operandi. Instead of simply barging into houses and hastily stealing clothes, he adopted a more calculated approach. This strategy involved identifying opportune moments when the residents were absent and meticulously selecting his targets. Such premeditated actions indicate a disturbing pattern of behavior and underline the urgent need to address this issue.
Law enforcement agencies in both Bengaluru and Gwalior have taken these incidents extremely seriously. Recognizing the gravity of the crimes committed, the police in Bengaluru have intensified efforts to locate and apprehend the serial offender. The authorities in Gwalior also treated the theft of women's undergarments with utmost seriousness and made significant progress in identifying and arresting the culprit.
These incidents have sparked outrage and concern within the affected communities. Residents are demanding stricter measures to ensure the safety and privacy of individuals within their neighborhoods. Moreover, awareness campaigns highlighting personal security and the importance of promptly reporting suspicious activities have gained momentum, empowering residents to be vigilant and proactive in safeguarding their homes and personal belongings.
also read: The incidents invChennai : Girl's Shocking Video Of Complaining About Harassment Shocked Public!!
olving the theft of women's innerwear and lewd acts committed by unidentified perpetrators have rattled communities in Bengaluru's Vidhana Soudha Layout and Gwalior's Gauspura locality. The actions of these serial offenders have exposed vulnerable moments and violated the privacy of unsuspecting women. However, the swift response from law enforcement agencies and the resolute determination of the affected communities have sent a strong message that such behavior will not be tolerated.
— RVCJ Media (@RVCJ_FB) June 15, 2023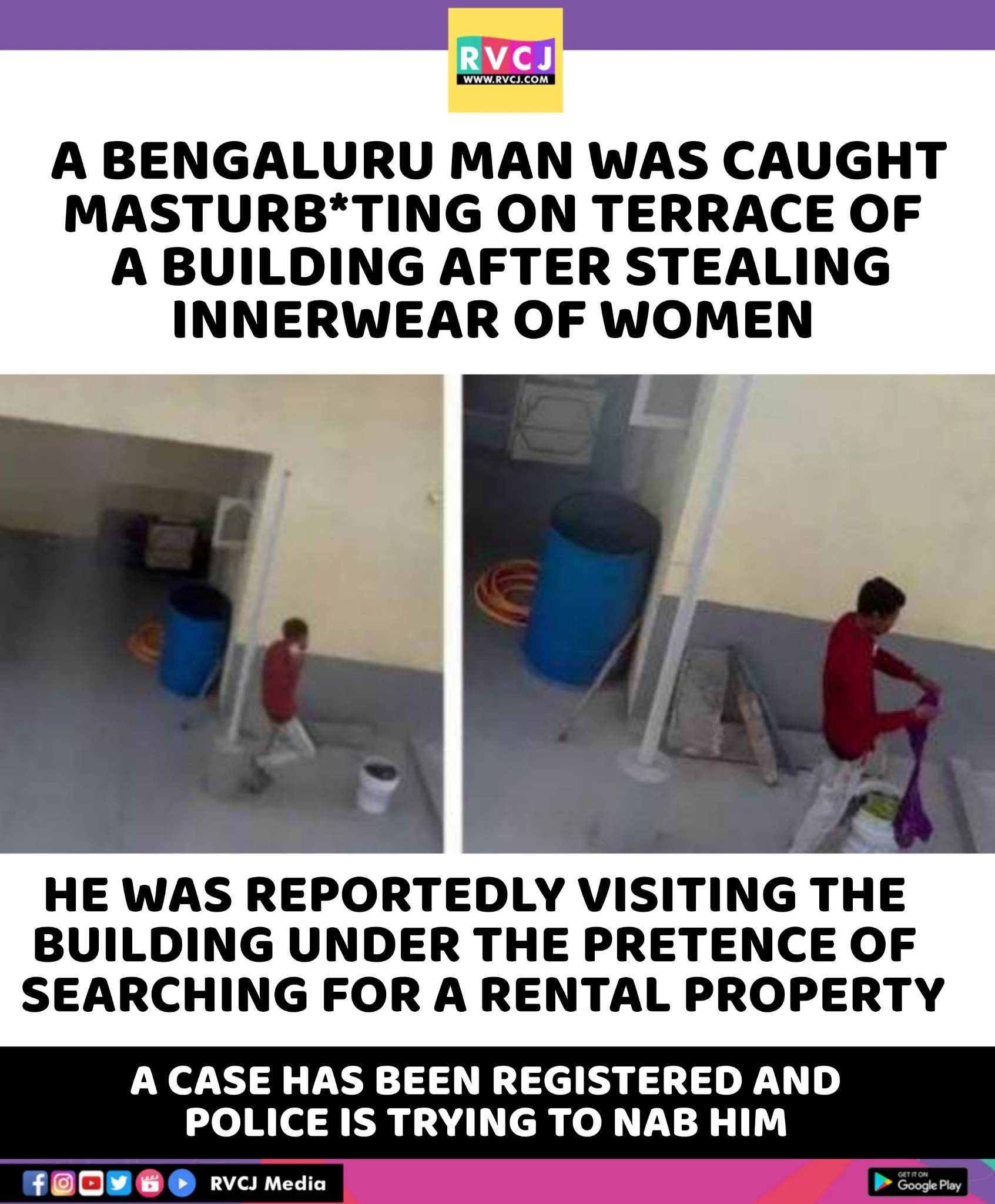 It is essential for society to collectively address these issues by fostering a culture of respect, promoting awareness, and implementing effective preventive measures. Communities must unite to ensure the safety and dignity of all individuals, especially those who are disproportionately affected by such crimes. By actively working together, society can create an environment where everyone feels secure and protected from such heinous acts.