Beauty Business Witnessed These 5 Heroines So Far !!
Written by gokul krishnan Published on Jul 13, 2023 | 01:07 AM IST | 97
Follow Us
Comments: 0
In recent years, several prominent actresses in the film industry have extended their ventures beyond the silver screen. Not only have they excelled in their acting careers, but they have also displayed a keen interest in investing in companies that specialize in beauty products, including skincare, makeup, and haircare. This article highlights the endeavors of five leading actresses who have made significant investments in the cosmetic industry, diversifying their portfolios and embracing entrepreneurship.
also read: Vikram Got Copied From This Story ??
Nayanthara, often hailed as the "Lady Superstar" of Tamil cinema, has not only established a successful production company with her husband but has also ventured into the beauty industry. As a partner in the renowned restaurant "Shaiwala Tea," Nayanthara demonstrates her diverse investment interests. Additionally, she embarked on a new venture alongside her friend and cosmetologist Renita Rajan—a lip balm company named "The Lip Balm Company." Known for its extensive range of over a hundred fragrances, the company has gained significant popularity and recognition in the market.
Kajal Aggarwal, a leading actress in Tamil and Telugu cinema, recently launched her eponymous company, "I Kajal." One of the notable products introduced by the brand is the "TAC Beauty Full Eye Kajal," which has already hit the shelves. Kajal's foray into the beauty industry reflects her passion for enhancing and celebrating beauty in its various forms.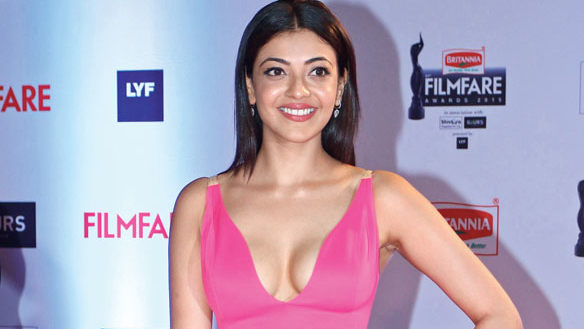 Having made her debut in Tamil cinema and subsequently flourishing in Bollywood and Hollywood, Priyanka Chopra is a versatile actress and entrepreneur. While already owning a successful restaurant in Los Angeles, Priyanka ventured into the haircare industry by launching her brand, "Anomaly." The company is committed to providing high-quality hair care products that prioritize environmental sustainability. Anomaly's shampoos are packaged in eco-friendly cans and are formulated without harmful ingredients such as SLES sulfates, parabens, phthalates, mineral oil, or colorants. The brand's products were introduced to the Indian market in March, garnering positive attention.
also read: Ethirneechal Ziba Farhana's Emotional Post About Entering Media!!
Deepika Padukone, a leading Bollywood actress, took a step beyond her acting career and established a skincare brand company called "82E." Introduced in November, the brand offers a range of natural skincare products. Notable products in their lineup include the Ashwagandha Bounce Moisturizer and Patchouli Glow Sunscreen Drops. Deepika's brand aims to promote natural beauty while offering effective solutions for skincare enthusiasts.
also read: ISRO Scientists Went To Tirupati Temple To seek Blessings !! Check Reactions
Katrina Kaif, a prominent actress in Bollywood cinema, embarked on her entrepreneurial journey by creating the "K" beauty product company—a leading makeup brand in India. Collaborating with the retailer Naiga, Katrina has curated a color scheme that resonates with diverse beauty preferences. Her makeup brand combines innovation and style to cater to the needs of beauty enthusiasts.
also read: Ethirneechal Ziba Farhana's Emotional Post About Entering Media!!
The infusion of actresses into the beauty industry reflects a growing trend of diversifying investments beyond the realm of cinema. Nayanthara, Kajal Aggarwal, Priyanka Chopra, Deepika Padukone, and Katrina Kaif have not only established successful careers as actresses but have also ventured into various aspects of entrepreneurship, particularly in the cosmetic sector. By investing in companies that manufacture and sell beauty products, these actresses demonstrate their entrepreneurial acumen and commitment to providing high-quality and innovative solutions for consumers. As they continue to make their mark in both the film industry and the business world, these actresses inspire others to explore diverse avenues for professional growth and investment opportunities.