"Beast" Didn't Go Well With These Fans & Reviewers!! Check Why
By Dhiwaharan
"Beast", actor Vijay's most anticipated flick which got released on 13th of April, didn't go well with a number of fans who watched the special shows of the film and among the reviewers including Prashanth of Tamil cinema review YouTube channel. Many said that the film didn't meet the expectation level it created and also expressed their disappointment over the weak screenplay of the film.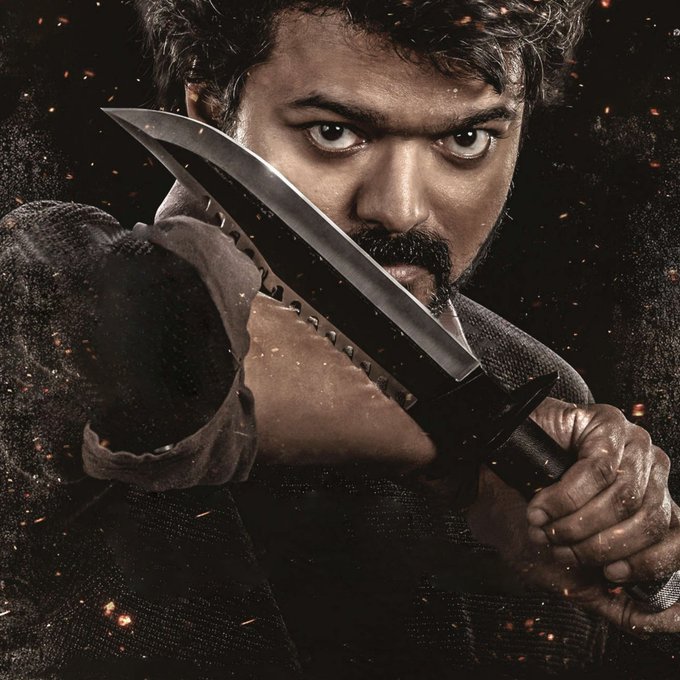 The film which revolves around a group of terrorists hijacking a shopping mall with 200 plus civilians to make the government release their head, shows Vijay as Veera Raghavan, a Raw agent who is fond of kids. Being a skillful spy, Veera Raghavan who geta caught inside the mall with public, manages to escape a sum of civilians from the terrorists and claims that he is from another group that belongs to Bangladesh.
The terrorists group which decides to give up, finds out that the claim made by Raghavan is a lie and successfully releases their head from prison. Rest of the film relies on how the protagonist re-arrests the terrorist group head by entering Pakistan.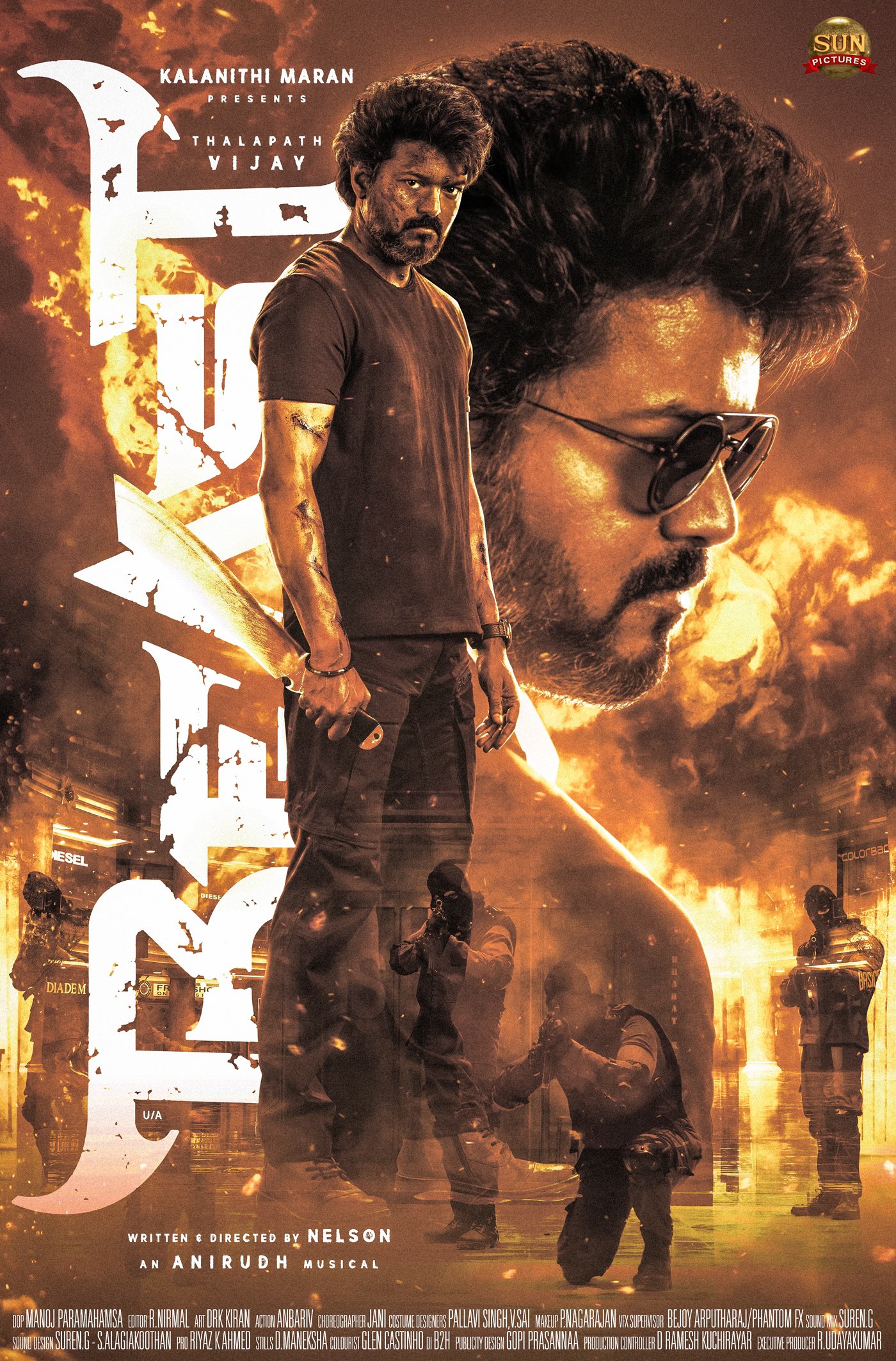 Despite of the huge anticipation the film created among the fans, it failed to engage them with a tight screenplay. Except Vijay's performance as Veera Raghavan and Aniruth's songs and background score, the Nelson directorial didn't offer anything to the audience other than flat, emotionless action scenes and irrelevant comedy scenes that has nothing to do with the story of the film.
Many started expressing their disappointment through their respective social media accounts after watching the film. "#Beast – Bundle of Blunders . A forgettable dream for @actorvijay and team. He steals the show with Arabic kuthu dance. And VTV Ganesh saved us with his comedy in many scenes !!" reviewer Prashanth said through his tweet with many other dropping trolls to vent their emotions out. Hashtag "Beast Disaster" is trending in the micro blogging social media site as well.
Check out some of the reactions below :
#Beast – Bundle of Blunders . A forgettable dream for @actorvijay and team. He steals the show with Arabic kuthu dance. And VTV Ganesh saved us with his comedy in many scenes !! https://t.co/tXTyEgi2eZ

— Prashanth Rangaswamy (@itisprashanth) April 13, 2022
#Beast: ⭐⭐

WASTE

Actor #Vijay tried his best to save the film with his fine performance but he has also failed in that attempt. Neither the script nor the execution clicked. Nelson goofed up everything. Anirudh music is the only positive. A BIG disappointment.

— Manobala Vijayabalan (@ManobalaV) April 13, 2022
Beast is proved that a really talented director needs a really good script to take on a big star – Baradwaj Rangan.#BeastDisaster pic.twitter.com/Illw2YScn5

— Dinu (@Dinu_Akshiii) April 13, 2022
திரை தீ பிடிக்கும்…

ஹலோ இப்போ எறியுறது திரையில்ல

4× 1000 = 4000 கொடுத்த என் வயிறு.. pic.twitter.com/A5CLbuXozd

— சிவபாலன் (@Sivabalansiva19) April 13, 2022
How nice would it be if tamil heroines do anything other than these three

– Being stupid
– Loving the hero
– Being jealous of another woman that might like the hero

— ASA (@asa_tamil) April 13, 2022
Padam epdi nu keta 'Vijay hot, choreography super music action cinematography lam super' ngran pic.twitter.com/FRSgAiPzUw

— k (@naaneydhan) April 13, 2022
Growth level nelson naa 🥵 pic.twitter.com/nO8dKgxrfx

— Shittier Tamil Movie Details (@TamilDetails) April 13, 2022
🙏🏼@Nelsondilpkumar pic.twitter.com/5RGL8kMKE0

— Karthik Ravivarma (@Karthikravivarm) April 13, 2022
#Beast – Thalapathy is stylish, energetic & settled act. VTV Ganesh scores well among d huge cast. Songs, BGM, Camera work, Dance gud. Outdated plot, Comedy scenes r enjoyable at parts. No logics. Not so interesting screenplay by Nelson. Neither Serious nor comedy. DISAPPOINTED!

— Christopher Kanagaraj (@Chrissuccess) April 13, 2022
#BeastReview
Disappointed ☹️👎
A below average first half with good intro and same below average second half give nothing fresh to enjoy, screenplay 👎 bgm was ok and the song #Arabickuththu was interesting but totally 👎#BeastMovie #BeastDisaster #ThalapathyVijay𓃵 pic.twitter.com/ot5SJpiHjg

— FILM ANALYTICS (@FilmAnalytics_) April 13, 2022
Exclusive !

🙏🙏🙏🙏🙏 Review of #BeastDisaster
கொய்யால Review சொன்னாத்தானேடா 😂🙏

ULTI MAX 👌

First time ever in Tamil Cinema. pic.twitter.com/6fz8DXNorp

— Dinu (@Dinu_Akshiii) April 13, 2022
Full of Negative Reviews #BeastDisaster pic.twitter.com/f4ySIXlmfw

— 🔥 Ajith Kumar🔥 (@Anythingf4AJITH) April 13, 2022
முன்னாடி நான் பேசின வீடியோவ டெலீட் பண்ணிடுங்க…
படம் பார்த்தபின் #Vijay ரசிகர் வேண்டுகோள்…#BeastMovie #BeastModeON #BeastReview #ThalapathyVijay𓃵 #Beast
#ZeeTamilNews pic.twitter.com/aaFwvQzlLG

— Zee Tamil News (@ZeeTamilNews) April 13, 2022