"Beast" Climax Became A Subject To Severe Online Troll !!
Written by Dhiwaharan Published on May 17, 2022 | 15:48 PM IST | 186
Follow Us
Comments: 0
Climax of the recently released Vijay film "Beast" became a subject to severe online troll after retired IAF pilot, retired major and professional other military authorities reacted to it. On seeing the video of the film's climax, Former IAF pilot wondered which movie the video clip is from whereas Major Amit Bensal dropped a comment saying that his brain went numb and he couldn't think further after seeing the video. He also said that all logic went in drain on seeing Vijay driving fighter jet.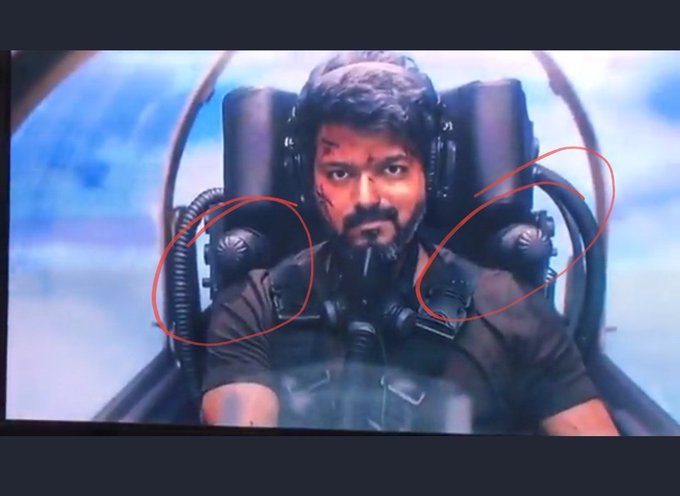 The film which revolves around a group of terrorists hijacking a shopping mall with 200 plus civilians to make the government release their head, shows Vijay as Veera Raghavan, a Raw agent who is fond of kids. Being a skillful spy, Veera Raghavan who geta caught inside the mall with public, manages to escape a sum of civilians from the terrorists and claims that he is from another group that belongs to Bangladesh.
The terrorists group which decides to give up, finds out that the claim made by Raghavan is a lie and successfully releases their head from prison. Rest of the film relies on how the protagonist re-arrests the terrorist group head by entering Pakistan.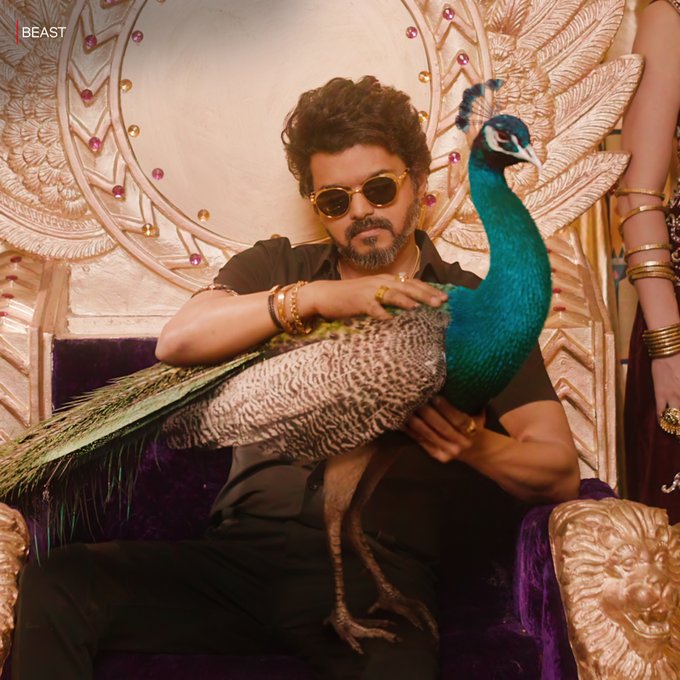 The film didn't impress critics and general audience due to it's weakest screenplay and a plot that has no connection with the current affairs. Now, post OTT release, the film's popularity became wider as a result of which online users from many part of the country started opining about the film's plot.
Retired Group captain Sivaraman Sajan shared the video of actor Vijay interacting with audience while riding a fighter jet in his twitter timeline saying that he has so many questions about the clip.
Here's the tweet he shared :
I have so many questions…. pic.twitter.com/zVafb6uAnm

— sajan (@sajaniaf) May 15, 2022
Reacting to the same, Retired captain Christopher asked which movie the clip was from whereas Retired Major Amit Bansal said    "What was this???????? my brain is numb… Can not think further… all logic has gone in the drain…"
Which movie is this? 😳😳😳

— Gp Capt Christopher (Retd) (@bcchristopher) May 16, 2022
What was this???????? my brain is numb… Can not think further… all logic has gone in the drain…

— Major Amit Bansal (Retd) (@majoramitbansal) May 16, 2022
Many fans of actor Ajith kumar used the opportunity and joined the twitter exchange and started trolling the film.
Check out some of the reactions below :
@Nelsondilpkumar மொத்தமா செதச்சிட்டிங்க அண்ணா 😷💔#Vaathi #NaaneVaruven #Thiruchitrambalam pic.twitter.com/1yH4MluM58

— 𝙺𝚊𝚟𝚒𝚢𝚊 𝙳𝚑𝚊𝚗𝚞𝚜𝚑🌠 (@dfan_gurl) May 16, 2022
He's Indian 007 bro 😭
😂😂😂 #BeastMovie #Beast https://t.co/dQICCkxdGf

— Jack (@iamjack1992) May 16, 2022
Vijay To Audience 😸😸 pic.twitter.com/QzG8sPk9X3

— Ravanan (@AK61_20221) May 16, 2022
Apo puriyala,ipo puriyudu 🔥 pic.twitter.com/cw9cOyQ6fy

— Afzo (@afzal45m) May 16, 2022
Bro, you don't know how to drive.

Don't insult our Raw Agent…

Now he is in #Ukraine️

He'll come and answer all your questions especially how to drive army jet without mask.. 🔥🔥🔥#Thalaivar169 #Rajinikanth https://t.co/OwzsJeuFyL

— 🅼🆈 🅼🅸🅽🅳 5.0 (@doordie23772023) May 16, 2022