Bear Grylls Said That Rajinikanth Is An Inspiration !! Check How Internet Is Reacting
Written by Dhiwaharan Published on Mar 20, 2020 | 15:47 PM IST | 78
Follow Us
Comments: 0
The most awaited sneak peek video of Superstar Rajinikanth's episode of Man Vs Wild released on Youtube and it is trending in entire internet. The video shows the glimpses of Rajinikanth spending time with Bear Grylls the forests around Mysore, Karnataka. As soon as getting released, the sneak peek reached nearly 4 lakh views and more than fifty thousand likes.
In the sneak peek, Rajinikanth and Bear Grylls can be seen talking about the importance of water. "The water problem is the biggest problem in the world" says Rajinikanth to get a reply from Bear saying "And It's critical". They both also can be seen crossing an old bridge with so much elan. In between their adventure, Bear Grylls and Rajinikanth can be seen conversing about the Superstar's earlier days. When Bear Grylls asks what Rajinikanth was doing when he was 18 or 19 year old, The "Petta" actor says that he was working as a bus conductor.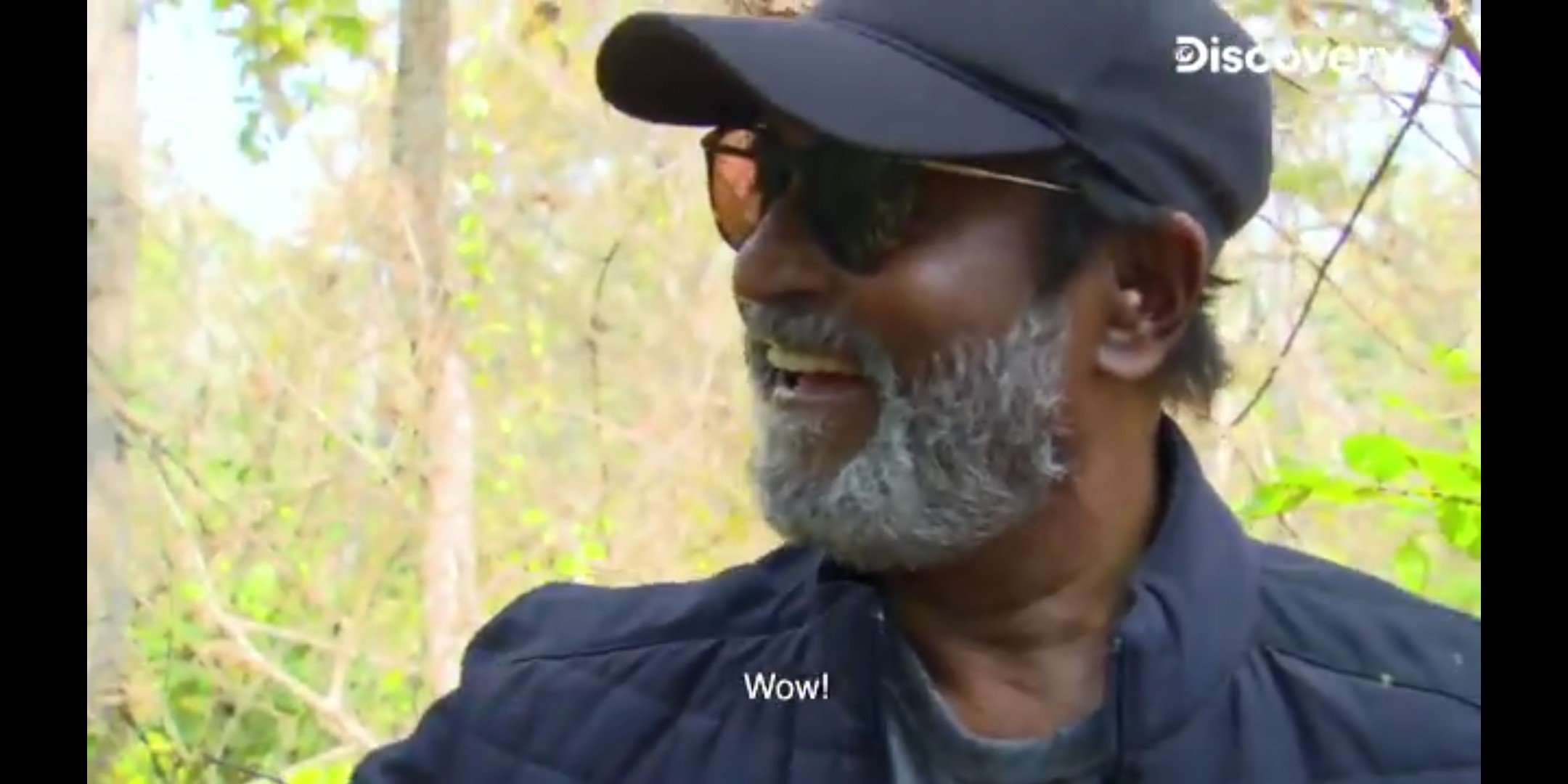 When Bear asks Rajinikanth about how his acting career was happened, he says that he studied in Madras film institute before getting identified by K Balachander, a veteran filmmaker. "He selected me and changed my name. Actually my name is Shivaji Rao Gaekwad" Rajinikanth says to Bear Grylls.
When Bear Grylls asks Rajinikanth how he deals the fame and family, the Superstar actor answers by saying that he never got that fame into his mind. He says that he would forget he is Rajinikanth as soon as finishing acting. After that Rajinikanth and Bear Grylls were seen climbing a hill with the help of role. After finished reaching the top, Rajinikanth with heavy breathing says "I am doing real adventures. I have never done this in my life before. Super Thanks"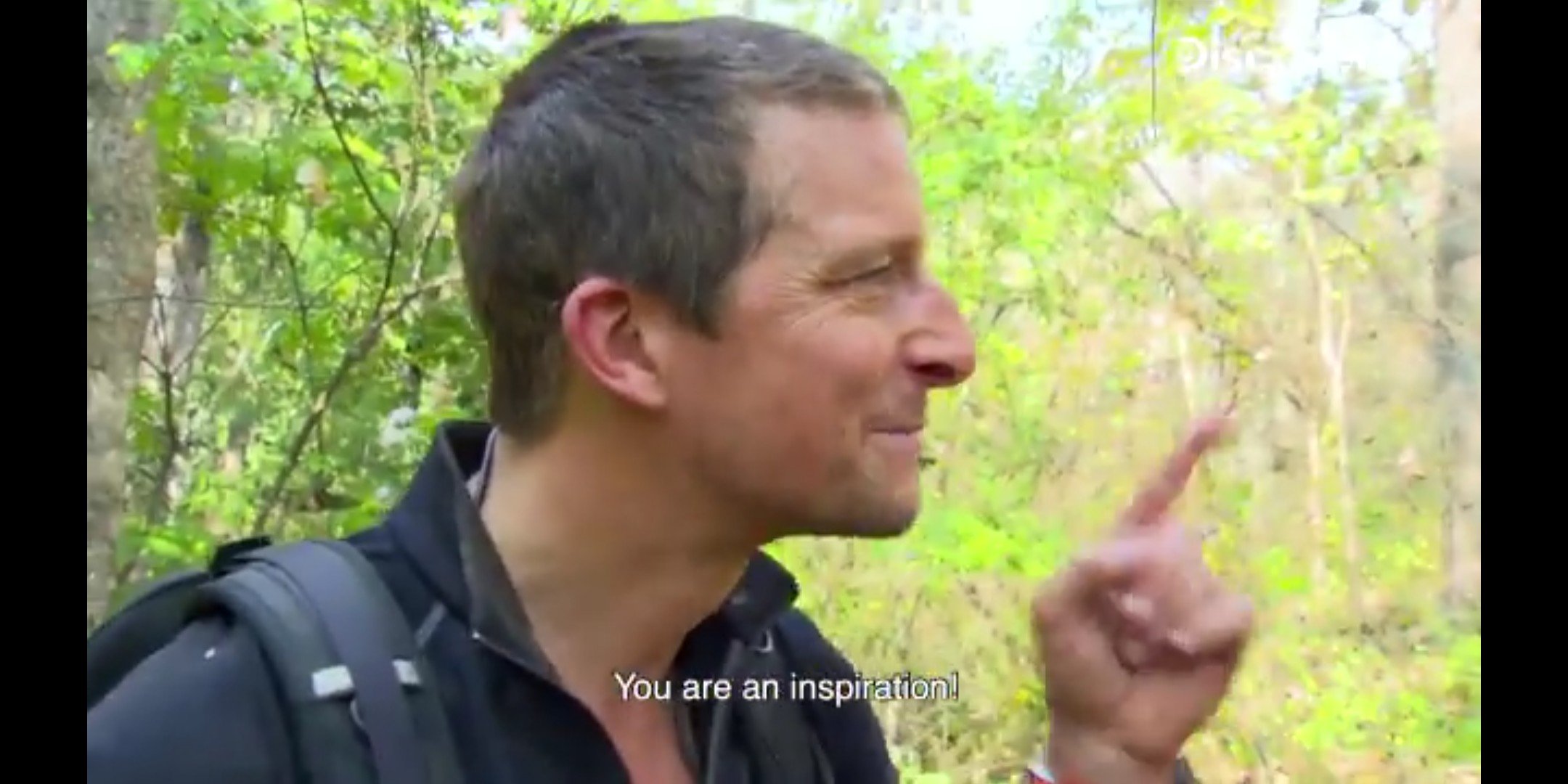 When Rajinikanth is talking to the crew, Bear Grylls who was seen tying the shoelace of Rajinikanth, gets up and says "You are fit. Do you know that ?" Do you mind if I ask you how old you are ?" to which Rajinikanth replies by saying "I am seventy". Bear Grylls, after knowing that the actor is seventy years old , says that Rajinikanth is an inspiration.
Watch the video below :
Source : Discovery
As soon as the video released, fans of the actor couldn't keep calm on seeing their favourite actor doing adventures. Check out some of their reactions below :
Superb Thalaivaaà 😍😍😍 at this age you're FIT & an inspiration to all genre's 🔥🔥❤❤👌👌
Only Thalaivar The 'legend things'.#ThalaivaOnDiscovery #ManVsWild #SuperStar #Rajinikanth . pic.twitter.com/QVGFAzER6L

— Gőwťhæm ❤ (@gowtham766) March 20, 2020
தலைவாஆஆஆ

🙏🏻🙏🏻🙏🏻🙏🏻🙏🏻🙏🏻🙏🏻🙏🏻

Really You Are An Inspiration #Thalaivar #Superstar #Rajinikanth #ThalaivaOnDiscovery #ManvsWild

pic.twitter.com/ON7gd6pWzi

— தலைவர் ரசிகன் 😎 (@maha578237) March 20, 2020
Thank you bear 🙏🙏🙏 love you #beargrylls @beargrylls #Respect 👏👏👏#manvswild #ManVsWildRajinikanth #intothewildwithbeargrylls #Thalaivaondiscovery #SuperstarRajinikanth #Rajinikanth #Thalaivar #rajini #Darbar #Annaatthe pic.twitter.com/DUflH3ydel

— Aravind (@AravindMaveric) March 20, 2020
Guess, i also will struggle to cross that metal bridge with narrow space for steps.#ThalaivaOnDiscovery
You're an inspiration #Rajinikanth

— Kanesh – Darbar (@KaizensKumar) March 20, 2020
The show is scheduled to stream on the 23rd of March. Comment your views on this sneak peek video !!