"Please Be Strong Thalaivaa" – Fans Expressing Their Concern Over Superstar Rajinikanth
Written by Dhiwaharan Published on Jan 18, 2022 | 14:05 PM IST | 91
Follow Us
Comments: 0
As soon as actor Dhanush and filmmaker Aishwarya announced about their divorce through their respective social media accounts, an enormous number of fans has been expressing their concern over Superstar Rajinikanth, father of the latter. He who is known for earning humongous number of fans and followers throughout his 40 year long career, has been going through a rough patch. However, the amount of love he is receiving from his fans during this phase, is immense.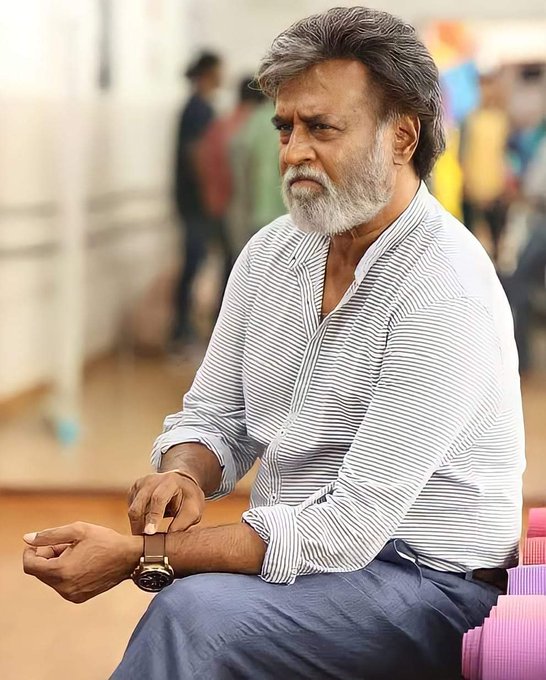 Pan Indian actor Dhanush and renowned filmmaker, singer, dancer Aishwarya, daughter of Super star Rajinikanth has announced their separation after 18 long years of their marriage life. The social media posts of the individuals came in as a shock to the fans, celebrities and social media users/influencers. The actor/filmmaker sought privacy from the public and requested public to respect their decisions.
"18 years of togetherness as friends, couple, as parents and well wishers to each other. The journey has been of growth, understanding, adjusting and adapting. Today we stand at a place where our paths separate.. Aishwaryaa and I have decided to part ways as a couple and take time to understand us as individuals for the better" Dhanush said in his post.
🙏🙏🙏🙏🙏 pic.twitter.com/hAPu2aPp4n

— Dhanush (@dhanushkraja) January 17, 2022
"Please do Respect our decision and give us the needed privacy to deal with this. Om Namashivaaya! Spread love, D" he added. Aishwarya Rajinikanth came up with a similar post in her official Instagram handle to announce about the same.
View this post on Instagram
Popular filmmaker Kasthuri Raja's son Dhanush and Aishwarya, eldest daughter of Super star Rajinikanth got married in 18th November of year 2004. They have two sons named Yatra and Linga, who were born in 2006 and 2010 respectively. Right after the duo announced about the decision, fans of Supersttar Rajinikanth has been flooding the social media platforms with posts requesting their idol to be "strong".
"Despite of the issue inside his family, this Man greeted his fans(Pongal) at his door step with Smile on his face to give the due respect to his fans gathered" a fan said out of emotion whereas another one said "Please Be Strong Thalaiva"
Check out some of the reactions the surfaced in Internet below :
Politics Screwed
Previous Movies ~ negative reviews and trolls
Daughter divorced
Health issues
At the age of 71….

Thing I understood
Fame and Money is nothing if there's no inner peace…

Let the Almighty give him Strength #Shared #Dhanush #Superstar pic.twitter.com/Be0ArX5EGn

— Monesh (@Monesh98977116) January 17, 2022
🥺😢 Please Be Strong Thalaiva @rajinikanth❤ #Dhanush #AishwaryaDhanush pic.twitter.com/iovD0lD5Lp

— Rajan (@Subash1899) January 17, 2022
This icons picture becomes meaningless now😢…#dhanush whyyyyy???????? @rajinikanth love you thalaivaaa pic.twitter.com/wc6jpsTIBM

— elsa (@elsa_Amna) January 17, 2022
Despite of the Issue inside his family, this Man greeted his fans(Pongal) at his door step with Smile on his face to give the due respect to his fans gathered
❤️🙏

Anta Manasu Tan Sir Kadavul😍

Stay Strong Thalaivaa!🙏#Rajinikanth #Thalaivar @rajinikanth#Dhanush pic.twitter.com/QQk1ihmtJ8

— ONLINE RAJINI FANS🤘 (@OnlineRajiniFC) January 17, 2022
And despite knowing all that is happening between Aishwarya & #Dhanush, this man at 71 came out weaving a huge smile so humbly during the New Year and Pongal to meet his fans who were waiting for him.

Whatte man! pic.twitter.com/uBtSllrnh4

— Siddharth Abhimanyu (@SidWillRockYou) January 17, 2022
ஒரு பெண்ணின் தந்தையாக அவருக்கு ஏற்ப்பட்ட வலியை உணர்கிறேன்.

சார்❤🙏 கலங்கிவிடாதீர்கள். நம் வணங்கும் மஹா அவதார் பாபாஜி நம்முடன் இருக்கிறார்.. pic.twitter.com/tiIruLtk2P

— Jayam.SK.Gopi (JSK.Gopi) (@JSKGopi) January 17, 2022
That's unexpected and shocking! The reasons behind the break-up are none of our business. Media and fans should give them the space they need. We just wish #Dhanush and @ash_r_dhanush sis all the best for the future!

Be strong Thalaivaa @rajinikanth ❤️😢 https://t.co/sUWJrTdFVX pic.twitter.com/1GNJHkKlqt

— Rajinikanth Fans (@RajiniFC) January 17, 2022
Being #Rajinikanth is not Easy !#Dhanush #Aishwarya pic.twitter.com/WA6JNYqkyh

— Karthi kn journalist (@Karthiknjourno) January 17, 2022
#Rajinikanth a man of positivity.
So many positives.
So many positive actions.
Positive deeds.
Yet so many negatives in his personal life.
I don't know why God is punishing him like this.
Can't imagine the trauma he will be undergoing now.#Dhanush #Aishwarya split . pic.twitter.com/q35m84g87B

— dev shak (@devashak) January 17, 2022
Let us pray for Super star and Dhanush, Aishwarya to stay positive even at this tough phase of their respective lives !!