Film critic Baradwaj rangan became a victim of online troll after ruthlessly roasting "Jai Bhim" of actor Suriya. Memes, posts and reactions trolling him are flooding in the online platforms after he termed the film as a "cry baby" in his review video. Netizens who feel that the film doesn't deserve to get roasted to that extend, started questioning the aggressiveness Baradwaj showed in his movie review. Most of the people who dropped comments under the youtube video, expressed their disagreement.
[wp_ad_camp_1]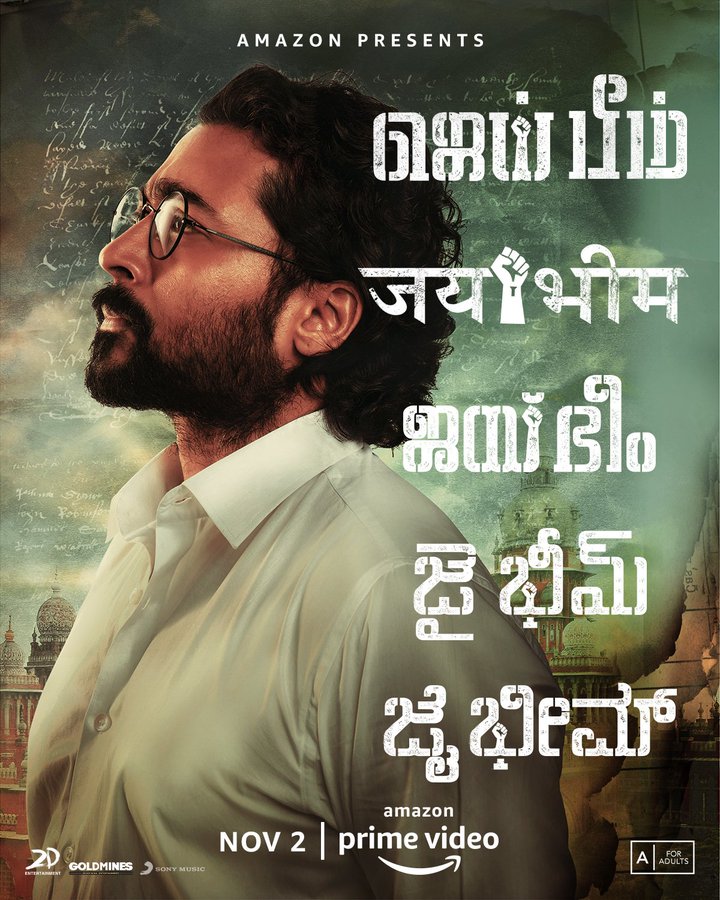 Baradwaj Rangan of Film Companion severely criticized "Jai Bhim" of actor Suriya , saying that the makers had amplified sympathy to gain the pity of the audience instead of relying on making a good cinema. The film reviewer said that it is not a good cinema just because it has a good story and good intention in his "Jai bhim" review.
He said that the people who loves the movies of director Samuthrakani would like the movie and asked them not to watch the rest of his review. Rangan said that the film is a "crying baby movie". He explained a scene where Police takes a pregnant woman to their custody and her child left crying to denote how the film attempts to gain the sympathy of the audience. "This is what I call a crying baby movie" Rangan says in his review and goes on to describe another scene where the husband of the pregnant woman gets arrested and the wheels of Police jeep crushes the toys he bought for his child.
"This is the kind of thing that makes you feel why do you have to amplify everything so much. Why don't you rely on the emotions inherit in the subject of the story ? Why do you have to add all the extra sauce ?" Baradwaj asks in his review. He lauded the love portions of Manikandan and Lijomol Jose and wished that they were casted together in a different movie.
[wp_ad_camp_1]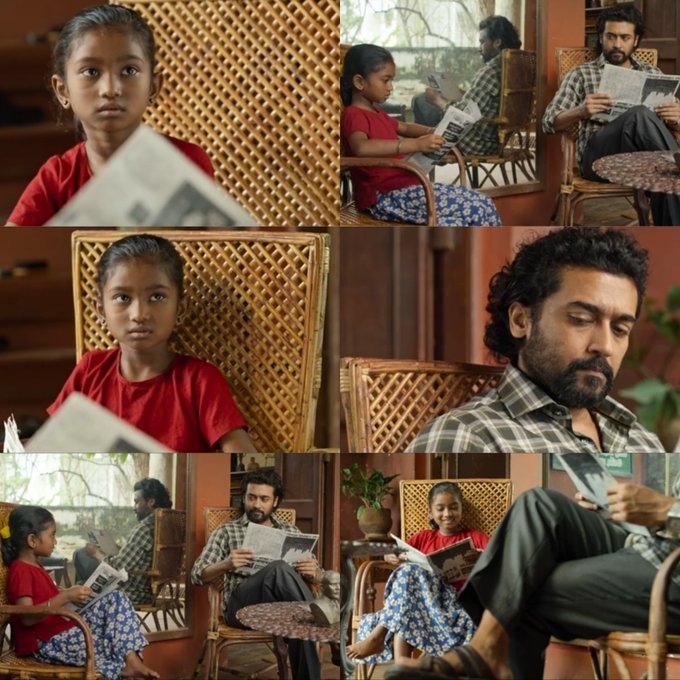 "The writing is ridiculously bad, you would expect a legal drama to have two sides evenly matched but everything is found out by Suriya. This is one of Suriya's least involved performances and the movie seems to be made in a hurry" Baradwaj Rangan who adds that the film is a mash up of "Visaranai" and "Ka. Pae. Ranasingam". Baradwaj also compared the film with "Visaranai" and said that the Vetri Maaran directorial showed reality but "Jai Bhim" tries to attract people's pity.
Rangan also says that he accepts the fact on the film made based on real events but the way it is made upsets him. "How long can you keep assuming that Tamil audience are dumb ?" asks Baradwaj Rangan after comparing "Jai Bhim" with "Nayattu". He also questions the filmmaker for not showing three dimension of Suriya's character in the film. "Don't think it is a good movie just because you made it based on tribes and human rights" Baradwaj ends his review.
Watch his review which garnered 5.6 k dislikes and 2.8 k likes so far below :
"I still cannot get over it, I'm not surya fan, but this movie and most of the actors did very well.. what happens to you Boss" a user said after watching the review whereas another one said "Can clearly see why this movie made you uncomfortable, it has served it purpose, you lost all the respect I had for you 🙌"
Check out some of the reactions below :
Have a nice day.. Deepawali saravedi in the comment section 🤣🤣🤣 @baradwajrangan Happy Deepawali. pic.twitter.com/iNTjBLcTQy

— aaina (@gaaliflowerr) November 2, 2021
1992 வாச்சாத்தி சம்பவம்லாம் கொடூரத்தின் உச்சம் அதையெல்லாம் படமா எடுத்தா.. ஒரு பய நிம்மதியா தூங்க முடியாது.. இந்த நூலாண்டிக்கு படத்துல ட்ராமடிக் சீன் அதிகமா இருந்துச்சாம் pic.twitter.com/NUL5KipTif

— 🌟ஜால்ரா காக்கா🌟 (@krishnaskyblue) November 1, 2021
That comment 🤣🤣 @baradwajrangan pic.twitter.com/fellnFWa2s

— Sακτнιツ (@YoursSakthi) November 1, 2021
@baradwajrangan aladhinga Sir. pic.twitter.com/SmYkq206aC

— aaina (@gaaliflowerr) November 2, 2021
Hello @baradwajrangan sir 🤦🏼‍♂️ Film companion shit#JaiBhim #JaiBhimOnPrime #JaibhimReview pic.twitter.com/r3oDfW8zfl

— 🅾️റ്റയാ൯  (@Ottayann) November 2, 2021
Hello @baradwajrangan ,

I was very much surprised to see u roasting jai bhim. Despite the fact i like suriya, decided to wait until i watched the movie. The thing i realised is, you are not GENUINE.

These people show themselves as neutral movie analysts.But definitely NOt !

— Sathya narayanan GVK (@thindalkaaran) November 1, 2021
@Karthikravivarm @baradwajrangan #JaiBhim 😂😂😂 pic.twitter.com/iQz0twlBr9

— Suriy@24 (@dineshkumarr97) November 2, 2021
November 2, 2021
@baradwajrangan 🖕#JaiBhim pic.twitter.com/6vLaA6o0xv

— Vinith (@Vinith_ofl) November 2, 2021
[wp_ad_camp_1]
"I wanted to tell somebody the same thing… Tribes, Human rights னு படம் எடுத்துட்டஉடனே நல்ல படம்னு நெனச்சிக்காதீங்க.. Just because you have a good story and intentions doesn't mean it's good cinema" @baradwajrangan#JaiBhim #surya pic.twitter.com/IGAraRfdBm

— The Dude (@theDude_Abidess) November 2, 2021
.@baradwajrangan pic.twitter.com/sRRBIIbekr

— Trendswood (@Trendswoodcom) November 1, 2021
Some idiot called JAI BHIM a cry baby!

The joke is on you if you call him a critic from now on.

He's an IDIOT.

— Chaitanya (@illusionistChay) November 1, 2021
@baradwajrangan 🐛🔥 pic.twitter.com/n0UOMXeP6Z

— Mohamed Adhil (@Adhil1Mohamed) November 2, 2021
November 2, 2021