"Ban IPL" Trending In Internet After India's Humiliating Loss !!
Written by Dhiwaharan Published on Nov 01, 2021 | 21:27 PM IST | 129
Follow Us
Comments: 0
As soon as team India lost the opportunity to qualify for the next stage of the ongoing T20 tournament, fans started expressing their angst in every possible way. Hundreds of fans who felt that players of India are fully concentrated on the cash rich IPL tournament, started trending "Ban IPL" hashtag in the micro blogging social media platform. Video of a fan schooling why BCCI & IPL needs to calm down after the loss is going viral across the social media platforms.
[wp_ad_camp_1]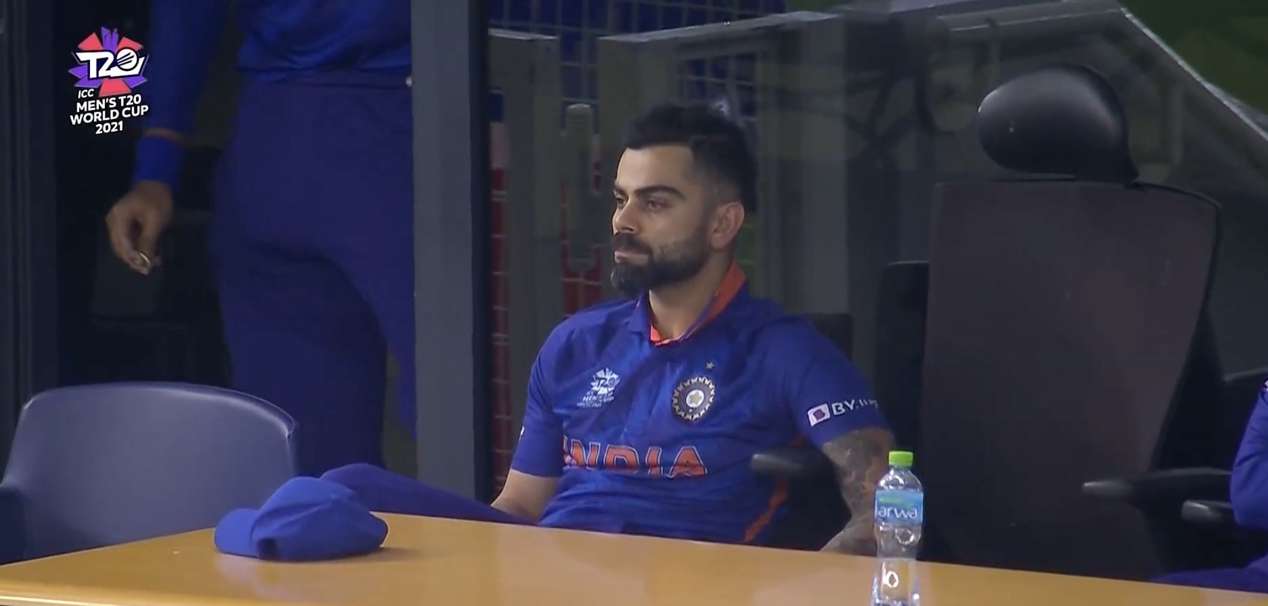 India was put to bat by New Zealand after winning the toss. KL Rahul and Ishan Kishan opened for team India and Rohit Sharma came in as a one down batsman. None of these top order batsmen including Kohli and Pant played with 100 plus strike rate. As a result, the team was able to score just 110 runs in the 20 overs.
New Zealand effortlessly chased down the score in 14.3 overs and Sodhi was named as Man of the match for his bowling performance. "To be brutal upfront, I don't think we were brave enough with bat/ball. We obviously didn't have much to play with the ball. We were just not brave enough in our body language when we entered the field and NZ had better intensity, body language. Every time we took a chance, we lost a wicket. It's most often a result of hesitation of whether you should go for a shot or not" Captain Virat Kohli said in the post match presentation.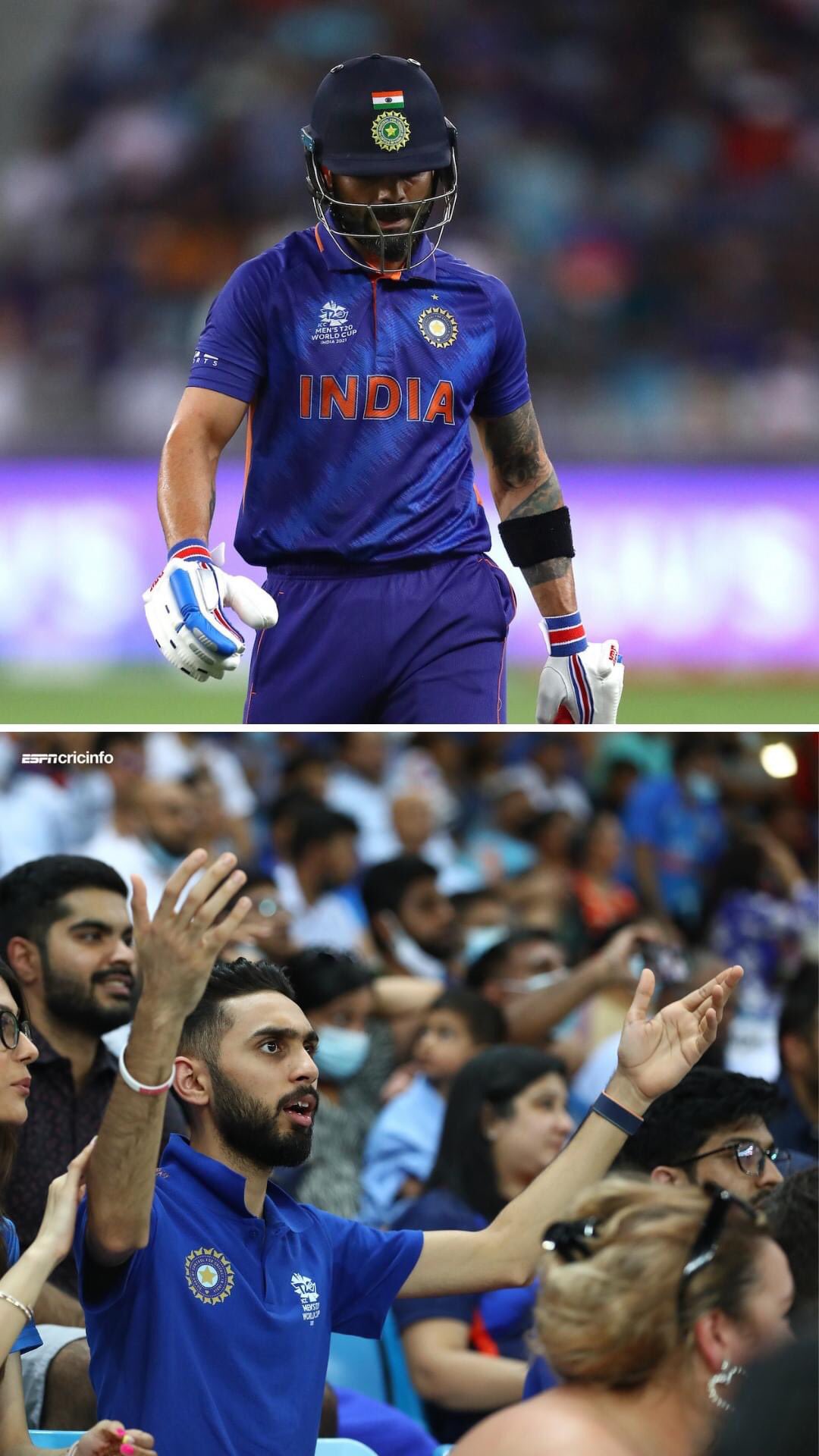 [wp_ad_camp_1]
"This is what happens when you become arrogant. BCCI and IPL calm down. you are not the god. This si reality. You are not playing for IPL, you are playing for the country. It is so important. Put it in your mind. You can be the richest board in the world. You are playing for the country. Bull shit this is" a fan says after witnessing the match and the video is trending under the hashtag "Ban IPL"
Watch the video below :
"bullshit this is.."#BanIPL pic.twitter.com/1vmGyy2XA1

— the engineer lad (@astiredasyou) October 31, 2021
Check out some of the other reactions under the hashtag :
It's all about "money", not "Country"#BanIPL

— Gaurav Goel (@goelgauravbjp) October 31, 2021
Hahahaha look at this #BanIPL pic.twitter.com/l99RXy8CIt

— Malik Nasir (@MalikNa70870635) October 31, 2021
#BanIPL@imVkohli @ImRo45

All eyes on money. Not on country. pic.twitter.com/f8fLUquHEx

— Dev solanki (@devarpana) October 31, 2021
Congratulations Team India. Stay Home Stay Safe #indiaVsnz #MaukaMauka #banipl #kholi #Mauka_Mauka pic.twitter.com/pnKQRvzfhT

— Numaan Anjum (@IamNumanAnjum) October 31, 2021
Congratulations India #BanIPL pic.twitter.com/wHxu8byI8u

— Rehan CH (@CHRaihan) October 31, 2021
#BanIPL Ind poor performance pic.twitter.com/lGXUXi8jVv

— PRAKASH MSD (@Prakash53732671) October 31, 2021
Indian media shows their players but in actually they are jackass #BanIPL pic.twitter.com/l5sq1i7vmM

— Mazhar Hassan usmani (@MazharHassanus1) October 31, 2021
[wp_ad_camp_1]
What are doing Indian players. #BanIPL pic.twitter.com/alqHO7sb2U

— Sujit Kumar Pradhan (@sujit__pradhan) October 31, 2021
Situation in next match

😂🤣😂🤣#IndiaVsNewZealand #BanIPL #INDvsNZ #Mauka_Mauka #harbhajansingh pic.twitter.com/W31b7VCb4t

— Mansoor Nisar (@MansoorMalangi7) November 1, 2021
Aggression is good for few times but coolness is best for whole life #MentorDhoni Sachin #captaincy #BanIPL #Virat #Panauti pic.twitter.com/kWeoUbfcXq

— Abhimanyu Aanand (@AbhimanyuAanand) November 1, 2021
#IndiaVsNewZealand BCCI Earning Crores of Money from IPL.
New Franchise
Worth more than 1500 crore

Still we are depending on a team(afghanistan) who dont even have a country to go back home. No Money

Shame on #BCCI #banipl pic.twitter.com/smdQcMC57H

— Samrat Singh Rajput (@ImSamrat18) October 31, 2021
Meanwhile other teams lining up to play against India to win and to increase their NRR 💥#BanIPL #Mauka_Mauka #harbhajansingh #Shame
Congratulations India pic.twitter.com/G16PRNwvWk

— Shomail Jaffri (@shom47960) October 31, 2021
#IndiaVsNewZealand
Indian Cricket Team
Ganguly
BCCI#BanIPL #INDvsNZ pic.twitter.com/weMnF3jiG2

— Pankaj (@Innocent_PW) October 31, 2021