Azeem's Indirect Reply To The Accusations Of Vikraman!!
Written by Dhiwaharan Published on Jan 28, 2023 | 13:08 PM IST | 115
Follow Us
Comments: 0
Bigg Boss winner Mohammad Azeem uploaded a tweet in his official Twitter account, indirectly replying to Vikraman who, in an interview, said that the victory of Azeem has nothing to do with public. Azeem asked his fans not to consider the opinions of others who couldn't bear their failure.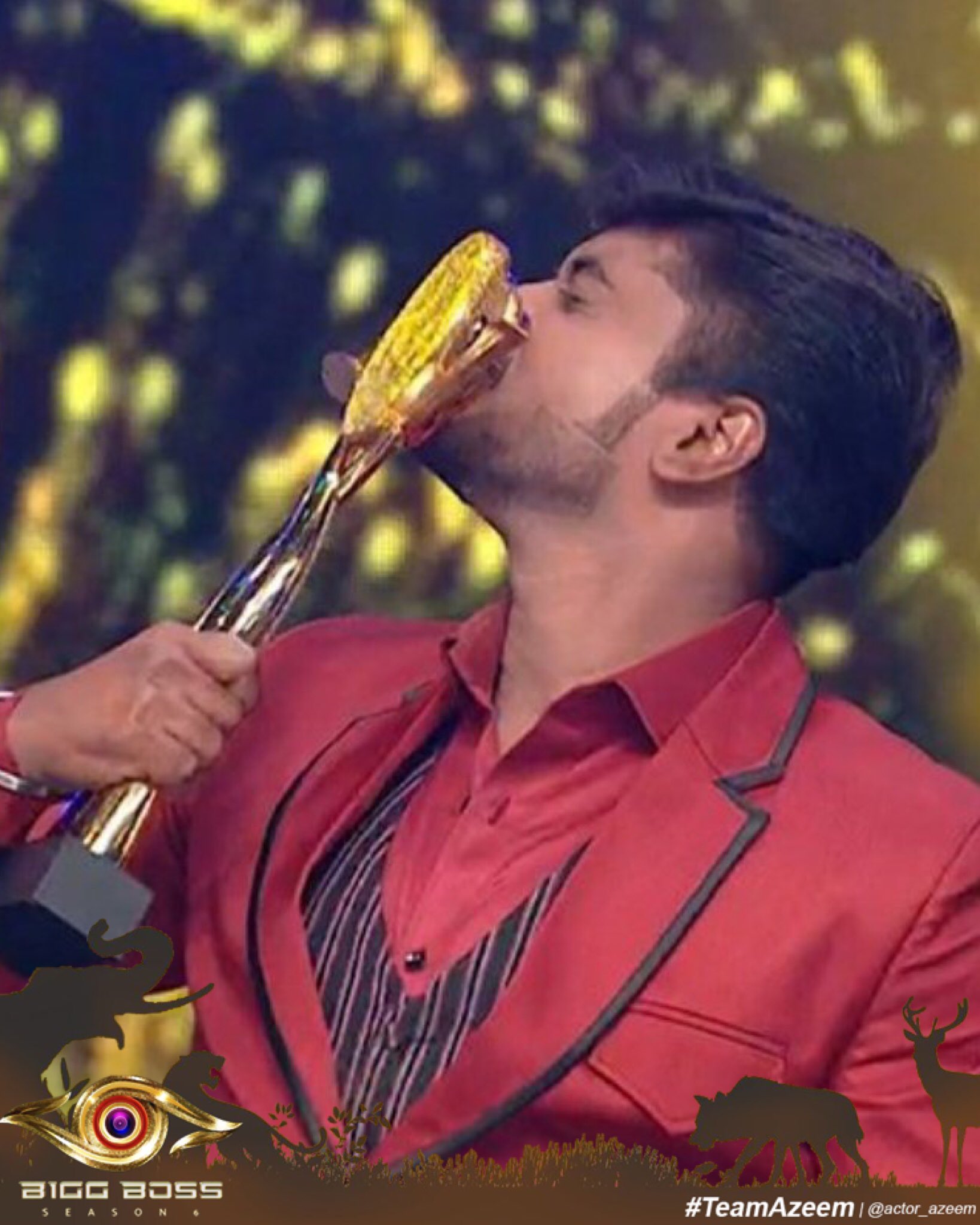 Through his interview, Vikraman strongly expressed his belief over Bigg Boss result having no connection with the mindset of audience. He said that Azeem should say what really happened. In his interview with Vijay TV, the journalist cum politician said "Pity of him, He did something for advertisement"
To a question asked by actress Kajal Pasupathy on how Azeem became a winner, Vikraman said "I will say it now too. People are brilliant. They casted their votes in a correct way but there is no connection between people's vote and the result of Bigg Boss show"
Vikraman also added that people who love him are from humble background and they couldn't get access to Hotstar app and a smart phone. "They call me "Thangam", "Raja" through videos calls from the phones of their neighbours and friends" Vikraman said in the interview. "After seeing their video, I believed that there is no connection between the votes and result" he added.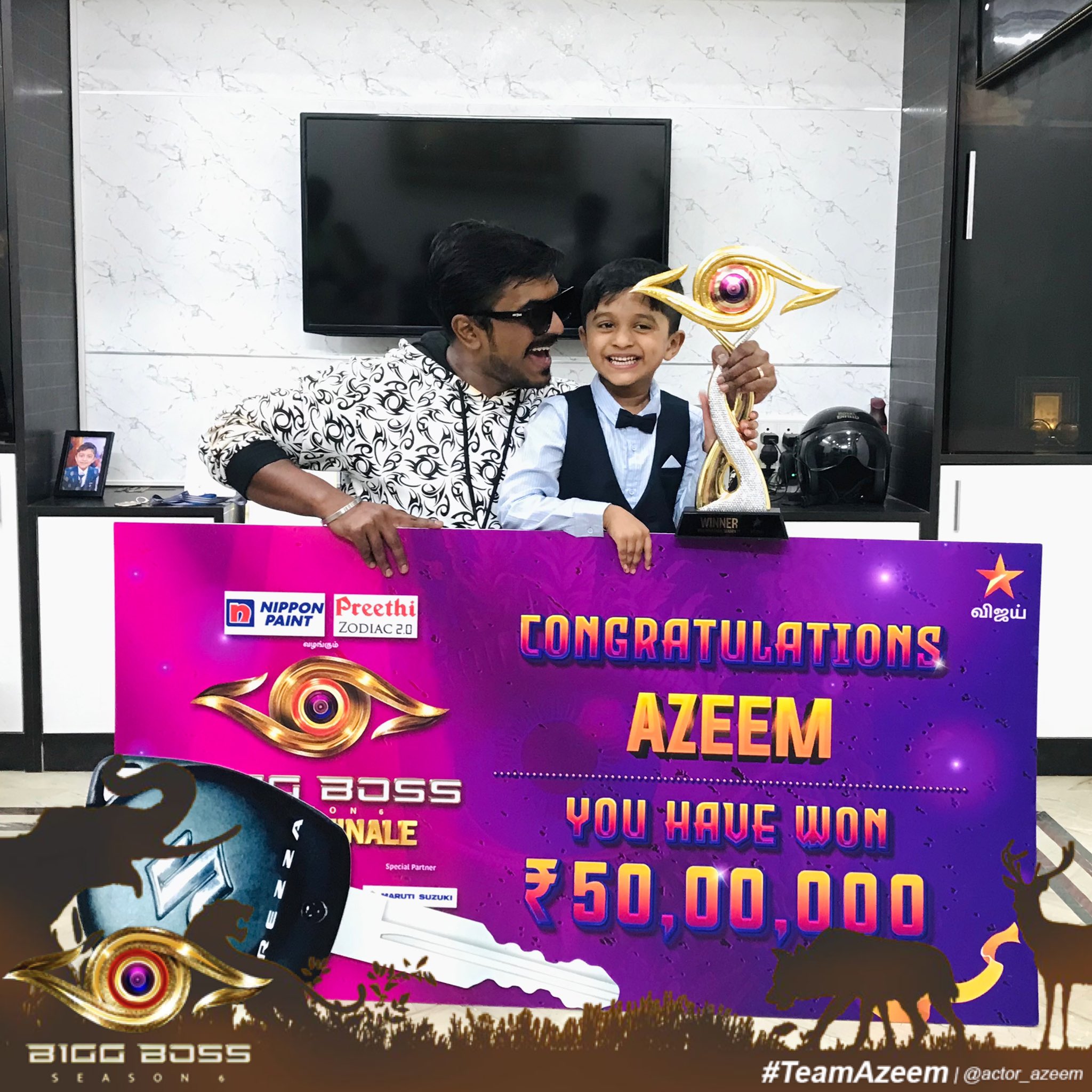 Vikraman also commented on Kamal Haasan standing near him while Azeem was lifting the trophy. "I never got disappointed after Azeem won the competition. Be it influence or PR work, I realized there's still something we have to do. I really got worried about Azeem winning the trophy because it will set a wrong precedent in the society" Vikraman said.
"I truly believe that the result of Bigg Boss is not true. People are believing the same. Vikraman said "Abuser Azeem" trended because of what he did inside the house. "I still see him as a victim. He believes in something beyond public" Vikraman said.
Watch the video below :
Indirectly replying to Vikraman, Azeem said "Don't consider the words of people who couldn't tolerate their failure. The criticisms that are being made against us are just words but not stones. Let's make it stepping stones and reach our target. We are going to do lot of good things"
Here's his tweet :
எம் மக்களுக்கு வணக்கம்🙏🏻

சிலர் தோல்வியை தாங்க முடியாமல் பேசுவதை நாம் பொருட்படுத்த வேண்டாம்.
நம்மை நோக்கி சுமத்தப்படும் விமர்சனங்கள் வெறும் சொற்கள் தானே தவிர நம்மை தாக்கும் கற்கள் அல்ல. அதை படிக்கல்லாக பயன்படுத்தி நம் இலக்கை அடைவோம்.நாம் செய்யப்போகும் நற்செயல்கள் பல !!
நன்றி🙏🏻

— MOHAMED AZEEM (@actor_azeem) January 27, 2023
Here's his other tweets :
Answer to all My Fans Regarding my Interview.
I will be start giving interviews from Next Monday onwards. Its a Channel's call so i should Obey
So kindly wait till Monday 😎
Rest will Be History 🔥#ThimirupidithaThamizhanda #Thimiriezhumthamilan#MakkalNayakanazeem

— MOHAMED AZEEM (@actor_azeem) January 27, 2023
Criticisms thrown at us are just words and not stones which gonna hit us hard.
We should not mind their talk of not being able to bear the defeat.Let's move towards our goal🥇

Let us not attack them with words in return,Let's pass with a smile😊

This Victory is Yours🙏🏻

— MOHAMED AZEEM (@actor_azeem) January 27, 2023
Answer to all My Fans Regarding my Interview.
I will be start giving interviews from Next Monday onwards. Its a Channel's call so i should Obey
So kindly wait till Monday 😎
Rest will Be History 🔥#ThimirupidithaThamizhanda #Thimiriezhumthamilan#MakkalNayakanazeem

— MOHAMED AZEEM (@actor_azeem) January 27, 2023