Azeem's Comment On Shivin Caused Him Huge Trouble !!
Written by Dhiwaharan Published on Nov 18, 2022 | 11:04 AM IST | 110
Follow Us
Comments: 0
Netizens started demanding red card for Azeem after he made a comment on Shivin, his co-contestant. During a task, he was heard saying to Manikandan that Shivin's head should be shaved. Many of the viewers of the show got offended by his words which is evident in social media platforms. Azeem who got warned by Kamal Haasan in previous occasions, is facing the heat for his inappropriate comment.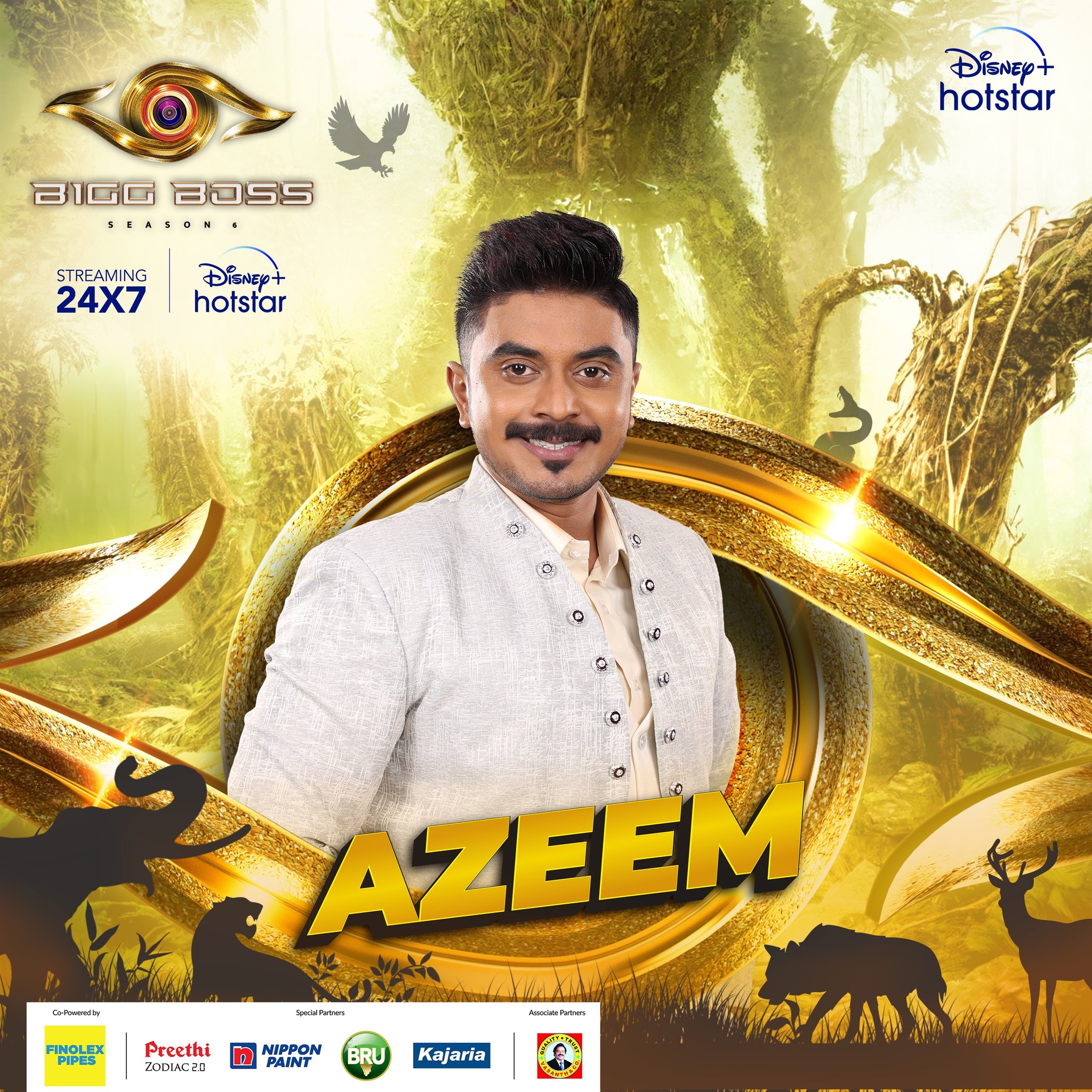 Earlier, Bigg Boss contestant Azeem's  behaviour of disrespecting his co-contestants and yelling at them has made viewers of the show to demand host Kamal Haasan to take action against him during the weekend episodes. At that time, Azeem was seen arguing with contestants such as Vikraman and Ayisha and was shouting at them. In the weekend episode, the serial actor got severely criticized by host Kamal Haasan.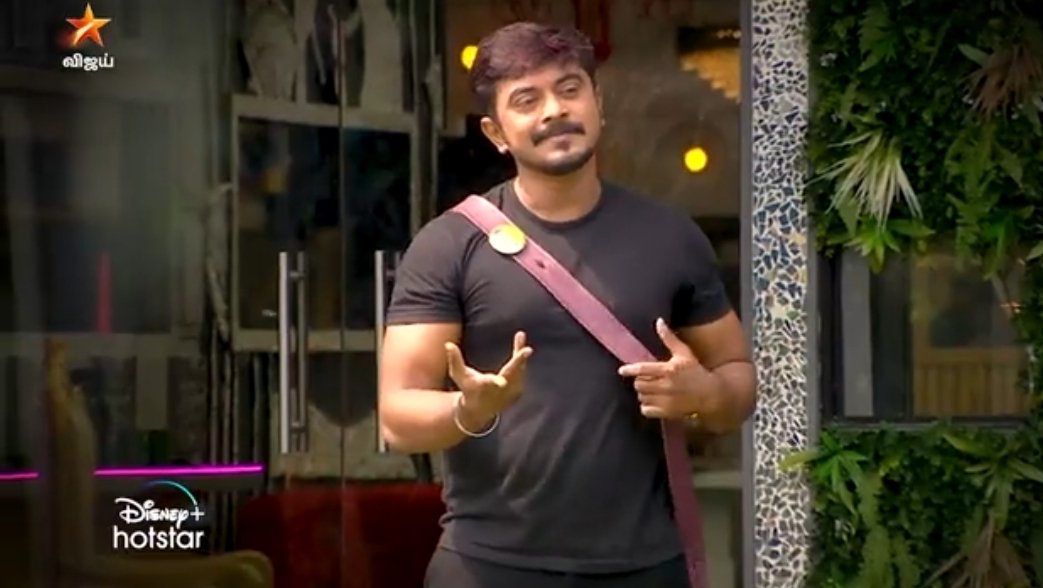 The "Vikram" actor warned him about his behaviour after which he gained a respectful name among the audience through his daily activities. Now, after a week, Azeem's aggressive behaviour during a kingdom task put him under the scanner. In one of the recent episodes, Azeem said to Manikandan that Shivin's head should be shaved.
Watch the video below :
Azeem 😡

— Christopher Kanagaraj (@Chrissuccess) November 18, 2022
On seeing the video, a follower of the show said "The act of shaving a woman's hair in the olden days symbolically removes a part of their identity & attempts to control women. My blood boils after #Azeem saying "#Shivin-ku motta adichi vidanum" This lowlife shld be stripped naked & stoned in the public. 🤬" whereas another one wrote "First time in the entire #biggboss history an abuser #azeem humiliating a contestant #shivin that, she should be punished by tonsuring her hairs. This #BiggBossTamil show has went low. Why this harasser #azeem still even in the house @ikamalhaasan ?
Check out some of the reactions below :
First time in the entire #biggboss history an abuser #azeem humiliating a contestant #shivin that, she should be punished by tonsuring her hairs. This #BiggBossTamil show has went low. Why this harasser #azeem still even in the house @ikamalhaasan ?🤢🤮#biggbosstamil6#Vikraman pic.twitter.com/MFCgaNBN1L

— Kakashi Sensei (@KakshiHatake001) November 18, 2022
#Azeem clown is saying "mottai" adichi vidanum #Shivin ku . Dai nee lam manusha ae illa . Respect her for the hardships she would have gone through da . Unaku sombu thooka oru kootam . #BiggBossTamil #BiggBoss6Tamil #BiggBossTamil6 #Vikraman #Ayesha #Rachitha #Dhana #Janany pic.twitter.com/uDWhjNTO8u

— siva (@winsiva1994) November 18, 2022
The act of shaving a woman's hair in the olden days symbolically removes a part of their identity & attempts to control women.

My blood boils after #Azeem saying "#Shivin-ku motta adichi vidanum"

This lowlife shld be stripped naked & stoned in the public. 🤬#BiggBossTamil pic.twitter.com/65Luk1pQTD

— Raja 👑 (@whyrajawhy) November 18, 2022
#Azeem has to be given #Redcard for mentioning "Mottai Adichu Vidanum " dialogue on Shivin !!@ikamalhaasan sir Don't again Give Warning alone !! Enough of this Nonsense !!

We don't Need Any Political Agenda too just #Redcard #BiggBossTamil #biggboss6tamil#BiggBossTamil6

— Joe Michael Praveen (@RazzmatazzJoe) November 18, 2022
The contestant #Azeem from reality TV show #BiggBossTamil6 by @vijaytelevision saying that he wants to shave the head of a transgender contestant #Shivin.

Cc @CMOTamilnadu @NCWIndia @unwomenindia @lgbtqindia

Strict warnings to be given to this person.#BiggBossTamil https://t.co/KSDaObKFl0

— Raja 👑 (@whyrajawhy) November 18, 2022
Azeem always disrespected shivin… But azeem will be saved first for not being his worst.. You know not showing negative shade is greater than good according to BB… Good contestants will be evicted 1 by 1… Clown can win the show @vijaytelevision @ikamalhaasan https://t.co/LWvh2wKeJ3

— Aishwarya (@Aishwar68666536) November 18, 2022
Never had a good opinion about this Kathir fake ass bitch. Look how mum he is to that azeem asshole's comment . #BiggBossTamil6 https://t.co/01Es5wtl3t

— anya (@anyaachirps) November 18, 2022
Can't stand him seriously.. what an pompous ass.. suttu potalum respect varathu ivanukku..@vijaytelevision Dhadi balaji ku kudutha madhiri indha azeem ku mottai task kudunga #BiggBossTamil6 https://t.co/tuNihPvOXT

— Camellia 🌸 (@wutnonsens) November 18, 2022
Fake Mr Perfect #Kathir is listening to #Azeem abuse & uttering no words 🤬🤬🤬#BiggBossTamil#BiggBossTamil6 https://t.co/gIeYm7FMhc

— Madhan (@BelikeGVM) November 18, 2022