Azeem Disrespected Ulaganayagan Kamal Haasan??
Written by Dhiwaharan Published on Jan 09, 2023 | 13:20 PM IST | 168
Follow Us
Comments: 0
A viral video that shows Azeem saying that he is clear in his "views" after getting criticized by Ulaganayagan Kamal Haasan in the weekend episode is doing rounds in social media platforms. Many users who came across the video, said that Azeem disrespected the host and called him out for his attitude.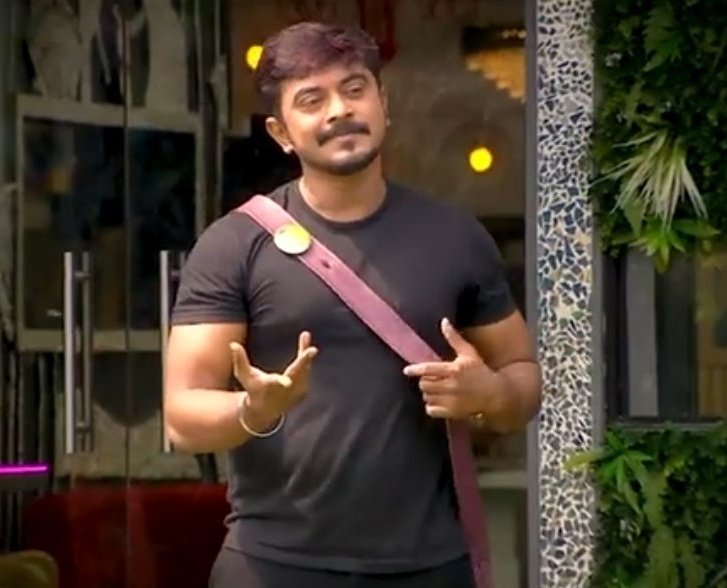 In the Saturday episode, Kamal Haasan asked Azeem about what he said to Vikraman about "using the Bigg Boss stage". Azeem admitted that he criticized Vikraman that way to which Kamal Haasan asked "Who else is in this house is not using the stage?"
"You yourself said to Queency that director Manirathnam should call you after seeing the dance, that's how everyone in this house, including myself and Manirathnam are trying to use this stage. It's all about whether people like you using the stage or not" said Kamal Haasan by ending the episode saving Vikraman to prove Azeem wrong.
Watch the video below :
#Azeem disrespects the host, @ikamalhaasan with his facial expressions & words! #KamalHassan is a legend & Azeem is a person with no manners! @vijaytelevision won't you take any action if a contestant disrespects the host?#BiggBossTamil6 #BiggBossTamil #BiggBoss6Tamil #Vikraman pic.twitter.com/P1R79BQosu

— Derrida_Barthes (@derrida_barthes) January 7, 2023
"Azeem disrespects the host, @ikamalhaasan with his facial expressions & words! #KamalHassan is a legend & Azeem is a person with no manners! @vijaytelevision won't you take any action if a contestant disrespects the host?" a twitter user said sharing the video whereas another one said "TRY TO HAVE SOME RESPECT FOR YOUR HOST, Kamal sir…"
Check out some of the reactions below :
Disgusting Rogue. Can't tolerate to see him or hear him. How disrespectful.He is THE ROGUE of all seasons. When he is there to use the stage why not Vikraman? Disgusting cheap Rogue #CringeAzeem #ClownAzeem #BiggBossTamil6 https://t.co/qXysULBiX1

— Sherline Olof (@sherlineolof) January 8, 2023
#Azeem disrespects the host, @ikamalhaasan with his facial expressions & words! #KamalHassan is a legend & Azeem is a person with no manners! @vijaytelevision won't you take any action if a contestant disrespects the host?#BiggBossTamil6    #BiggBoss6Tamil #Vikraman https://t.co/7m7RYbR9JU

— VIKRAMAN ❤️ Bro BLOOD (@TvmTvmsatheesh1) January 7, 2023
Disrespectfully yours @vijaytelevision @ikamalhaasan
Sets the worst benchmarks of how a person can't behave in the entire seasons of Tamil bigboss ..shame on the channel to have allowed to use him for TRP content . Is TN with dearth of good talent and flavours #Vikraman𓃵 https://t.co/7Sd8JJTo9S

— sampy 😉 (@sampy692000) January 7, 2023
@vijaytelevision You must take an action against this #CringeAzeem https://t.co/Cn9dueu3hf

— Noufar M (@myselfnoufar) January 7, 2023
How disrespect this clown be? We r the same audience to call out other when they did the same! Now where all gone?

Slowly his mask is falling off! 😂 KH um contestant ah irtha respect panirka matan #CringeAzeem#BiggBossTamil6#VaathiVikraman #Vikraman𓃵 #AramVellum https://t.co/BbcGGFVFm4

— N.Amour • 🅴 (@BuddyTruth) January 7, 2023