Ayyappan Ramasamy's Detailed Explanation To The Leaked Videos!!
Ayyappan Ramasamy
Madan Ravichandran
2 weeks ago
By Dhiwaharan
Ayyappan Ramasamy who came up with a post in his official social media handles, saying that Madan forgot the CCTV cameras planted inside the hotel, came up with a detailed explanation to clarify about the videos of him that got leaked. The young and emerging journalist said that he was forced to wear that watch and count that cash by a stranger he met at the hotel and completely denied all the accusations that were made against him by Madan Ravichandran. Ayyappan also said that he wanted to catch the "main villain" because of which he behaved in certain way in the video released by Madan.
also read : Ayyappan Ramasamy Is Trending In Internet After A Video Of Him Talking About His Girl Fans Surfaced In Internet!!
"I'm not going to say that it is a morphed video. It is me who appeared in the video. It is very important for everyone to know about what's the meeting is for, why it was arranged and what I spoke in the entire video. That meeting took place only for the marketing purpose like every YouTube channel and Television channel do and it is not a meeting conducted for my own purpose" Ayyappan Ramasamy said in his explanation post.
"I used the names of particular individuals only to go with the nature of the person who was sitting opposite to me. I talked that way in order to know about their next steps. It will be understood by the editing pattern of the video. I'm also ready to express my " Sorry" to the individuals, names of whom I used in the video" Ayyappan further said in his post.
"I went to the hotel due to the compulsion of my close friend named Surendar. Generally, I would avoid meeting new persons due to the threatenings I have been facing. However, I went to that place due to  the compulsion of my friends. While I was spending time with my friends, a person who is new to me, introduced himself as a consultant to me and started talking to me. While we were speaking, he took a large alcohol bottle and gave it to me. I wondered who that person was as he was behaving strange and said that I don't have this habit of drinking alcohol" Ayyappan further said.
also read : "Are You A Virgin ??" Follower Tried To Ask Shruthi Haasan !! Check Her Savage Reply
Ayyappan said that person gave him a watch as Gift and asked him to wear it once, despite himself refusing to do so. "It was a cheap Titan watch, I didn't have a slightest idea of wearing it as I was already wearing my favourite Tommy Hilfiger Watch which is much more expensive. However, he kept insisting me to wear it once in my hand and I couldn't avoid doing it as my friends also insisted me" Ayyappan Ramasamy said through his post.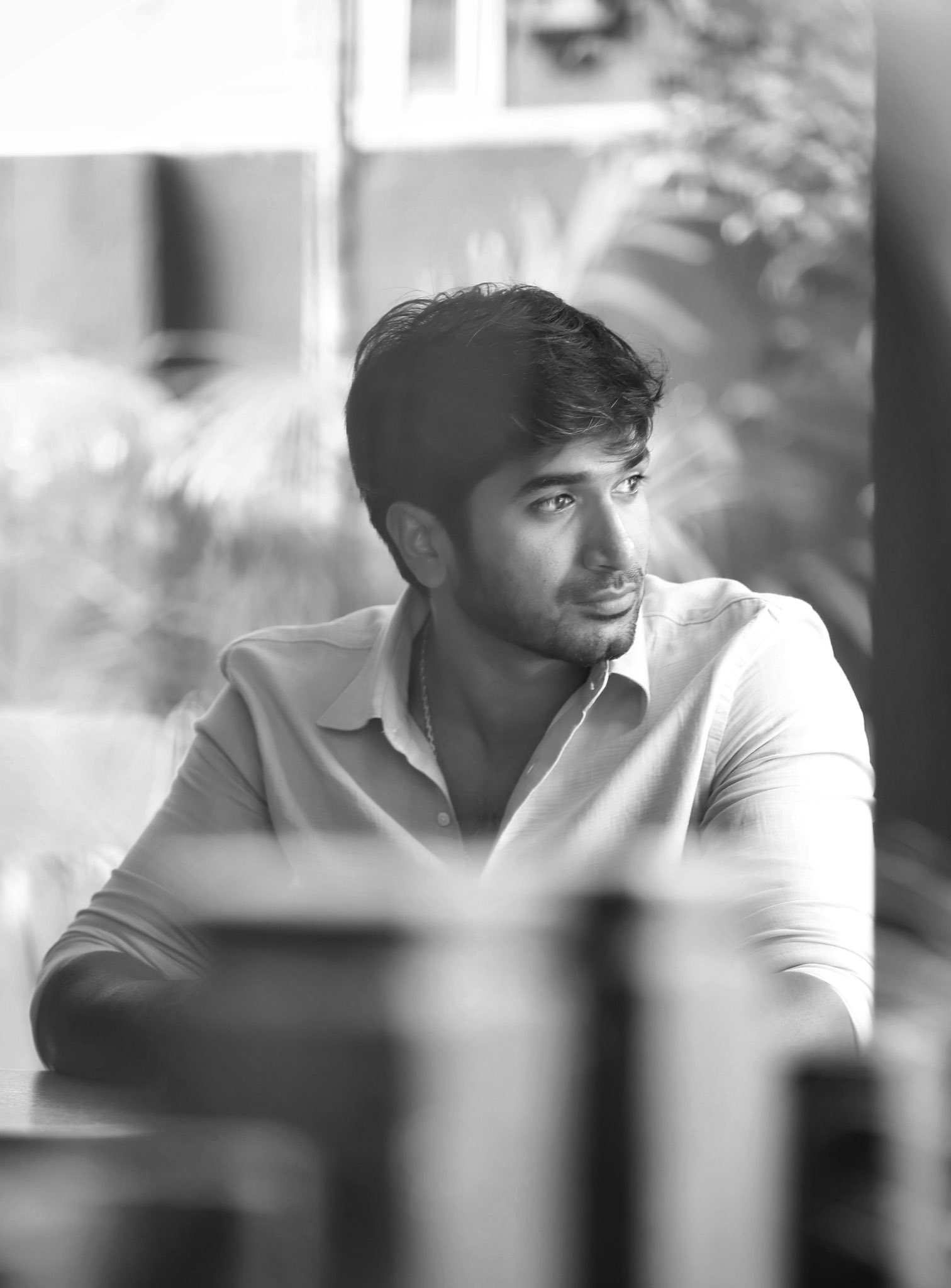 "Few moments later, he gave me a bunch of cash and asked me to count it. When I resisted it right away, he asked me to count it once. Initially, I thought he was asking me to count the money to pay the bill for the alcohol they drunk. After counting, I said that it was Rs.10,000. Immediately, he said that the money was for me. I started getting suspicious and observed my surrounding" Ayyappan's post read.
also read : Engineering Girl Student Got Arrested For Running Prosti*ution !! Chennai Shocker
"I decided to expose the group after finding who they are. As my friends were there, I couldn't ask anything directly. I was looking for ways to leave the place" said Ayyappan and added that he went to the bathroom and clicked pictures of the consultant's visiting card, cash and the watch. He further said that he talked to them in their own way to record and capture their whole group.
Ayyappan also stated that the person wanted him to work for BJP but he denied it right away. The journalist said that he returned the money and watch while leaving. Ayyappan Ramasamy also stated that he wanted to expose them in an exclusive content.
"My friends didn't know him personally. So I started searching for him on my own. I asked for the CCTV footage to the hotel but they denied to show it to me as it will shown only to the Police officials. That is the reason for the delay in my clarification" Ayyappan Ramasamy said.
"I searched for his social media accounts and other details but couldn't find them. Now, I realized that he is a person sent by Madan" said Ayyappan Ramasamy and went on to state that their old enmity is the reason for his activities. The journalist accused Madan of editing the video as per his wish and explained him about what real sting operation is.
"They were thinking that they trapped me. But in real, I was the one who was looking to trap them. But by having the videos, he started acting as good human" Ayyappan said in his post.
Ayyappan Ramasamy also challenged Madan for a live debate with the unedited 1 hour footage in his YouTube channel. "I will file a case for uploading my video without my concern. It is also a serious cyber crime" he wrote.
"Releasing the video in live and going on for a debate is the only solution and I'm ready for it" Ayyappan Ramasamy said and concluded his post saying that there no need for him to get afraid as he never got bribe. "I will fight against him till he end" Ayyappan said to conclude his post.
— Ayyappan Ramasamy (AR) (@AyyappanPkr) March 16, 2023