Ayyappan Ramasamy Issue : Legal Case Filed Against TTF Vasan!!
Written by Dhiwaharan Published on Mar 20, 2023 | 00:05 AM IST | 297
Follow Us
Comments: 0
"Ayyappan Ramasamy should be questioned by feminists" – said TTF Vasan, a moto vlogger in his video after Madan Ravichandran, a journalist released a video of Ayyappan getting bribe  in a private hotel. TTF Vasan who got interviewed by Ayyappan Ramasamy three months ago and walked out of the interview space, got triggered by the journalist of Indiaglitz channel talking about his female followers. Vasan threatened Ayyappan Ramasamy, saying that he will break the face of the journalist if he ever meet him in person. Now, as per the reports surfaced, a case filed against Vasan for issuing threat to Ayyappan Ramasamy.
also read : TTF Vasan's Advice To Female Followers Of Ayyappan Ramasamy !!
Ayyappan Ramasamy கைல சிக்குனா மூஞ்ச உடைப்பேன் – TTF Vasan | Sting Operation | Madan Leaks #ttfvasan #ayyappanramasamy #stingoperation
#MadanRavichandran #aadhantamil #viralvideo #viralspeech #shorts pic.twitter.com/XhtReC1ddc

— VOT 24×7 (@VOT24x7) March 18, 2023
In the interaction that took place for Newsglitz, Ayyapan Ramasamy asked various questions to TTF Vasan including why he is influencing young kids to ride bike in a dangerous way, why he allows his fans to meet him irrespective of Police orders etc. Throughout the interview, TTF was seen justifying his activities. When the anchor asked him about the way he entered court to get bail for a case that was registered against him, TTF Vaasan who visibly got irritated, removed the mic and left the spot.
Recently, after Ayyappan Ramasamy caught into the controversy, TTF released a video in his social media handles, issuing a direct warning to Ayyappan. A particular clipping of Ayyappan Ramasamy talking about his girl followers from the long video released by Madan Ravichandran are trending in internet platforms since the evening of Wednesday. In the video, Ayyappan could be seen saying that he has huge girl followership in the photo/video posting social media platform and also mentions about journalist Panimalar Panneerselvam. The video also shows Ayyappan getting cash from a person who says that he wants to defame a number of individuals. Ayyappan could be seen nodding "Yes" to his demands before getting the cash.
also read : Ayyappan Ramasamy's Instagram Followers Decreased After Video Leak ?? Check Out Some Of The Reactions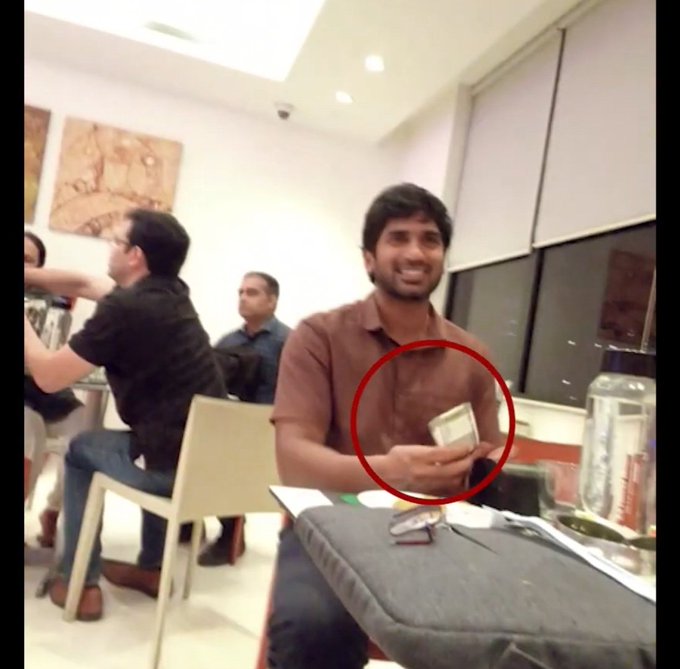 "You know my Instagram fan base, right?? Its 125K now, increasing in high speed" Ayyappan Ramasamy could be heard saying in the video. "Almost all them who are with Panimalar are my fans. Once, a girl commented on Panimalar's video saying that "Ayyappan Ramasamy fans hit like" but Panimalar deleted that comment. She is very mindful" he further says.
"In Instagram, I have more traction from girls. If I appoint an admin, he will eat them" Ayyappan says in the video. "You should defame those who are our competitors" demands the person in the other end to which Ayyappan Ramasamy nods and receives money as cash from him. The issue became a controversy and Ayyappan Ramasamy became a subject to severe online issues.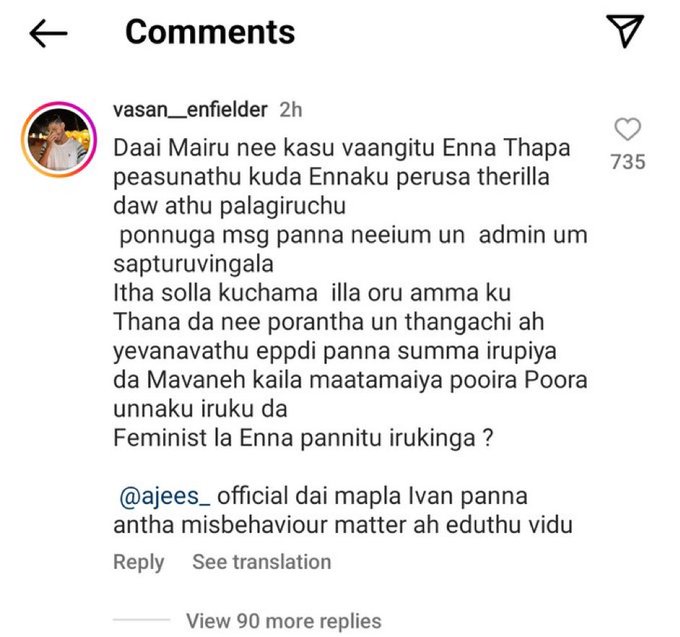 On seeing the video, Vasan released a video in his official social media handles, saying "I have no respect for that dog at all. He lost his respect. If you say that I have to give respect for his age, No, that is not required. Only, respect will be given based on an individual's activities. He received Rs. 45,000 as bribe and spoiled the lives of others, he didn't deserve respect" Vasan said.
also read : JUST IN : 5 Cases Filed Against TTF Vasan!!
Referring to the words uttered by Ayyappan Ramasamy in the leaked video about his girls followers, Vasan said "It is a cheap gesture. They will leave such people who gets bribes but will punish those who are involved in petty violations. If you ask me whether I'm taking revenge, yes I am. I'm waiting for you with the same shirt I was wearing during our interview. Will break your face If I ever see you in person" in the video.
Watch the video below :
source : Twin Throttles
Now, it has been reported that Vasan has became a subject to Police case for threatening the journalist. Reports suggested that the officials of Karamadai Police station filed cases under two relevant sections against TTF Vasan for abusing and threatening the journalist.