"Awareness Padathula Ethuku Item Song?" – Host Ayyappan Questioned Mohan G
Written by Dhiwaharan Published on Feb 22, 2023 | 13:39 PM IST | 240
Follow Us
Comments: 0
"Awareness Padathula Ethuku Item Song??" asked interviewer Ayyappan Ramasamy to director Mohan G after watching his film "Bahasuran". The question is roughly translated as why should a film that was made to spread awareness among women and parents, contains an item number. Answering to the same, the filmmaker said that it was not just another "item song" but has a connection to the story. However, Ayyappan countered him saying "Even without that song, the story would have moved to the next stage"
also read : "Draupathy Is Better Film Than Madras" – Mohan G !! CHECK REACTIONS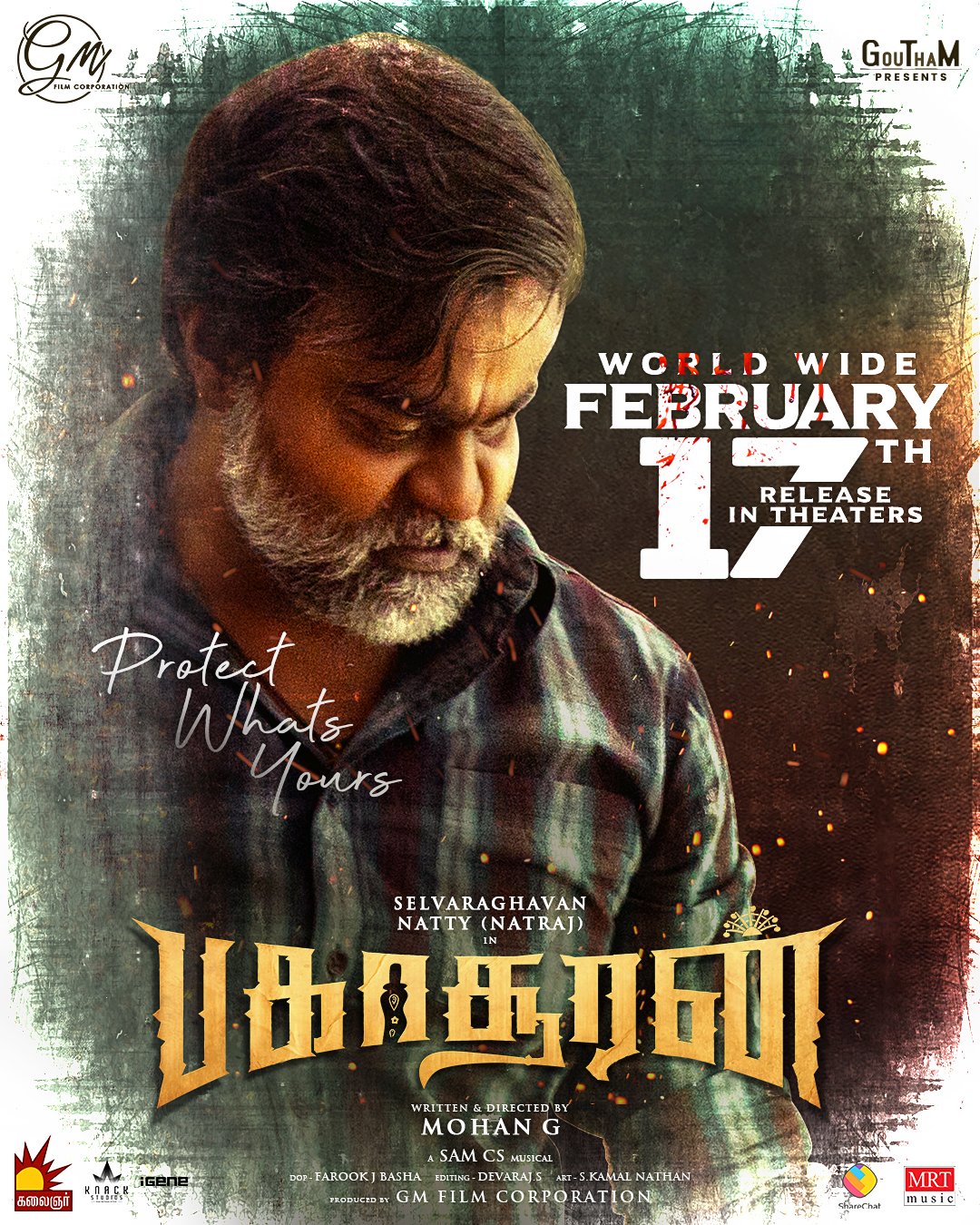 Mohan G has become a controversial name in mainstream cinema after making films such as "Draupathy", "Ruthra Thandavam". With his latest release Bakasuran, the filmmaker became a subject to more controversy. The movie sheds light on sex scandals and how young women get trapped in them. However, it becomes problematic as the film further victimises the women.
The film's plot follows Beemarasu, who is on a killing spree, and an ex-serviceman turned YouTuber, Natty, who uncovers shocking secrets after investigating his niece's suicide. Beemarasu and Natty cross paths and realise they are fighting for the same cause.
also read : "Draupathy Is A Bad Dream In My Career" – Actress Sheela !! WATCH
The film educates viewers about how young women get trapped in sex scandals but also features several problematic references. Men lecture about how women shouldn't fall prey to dating apps, and a grandfather justifies his granddaughter's sexual harassment as not being as shameful as what most women indulge in.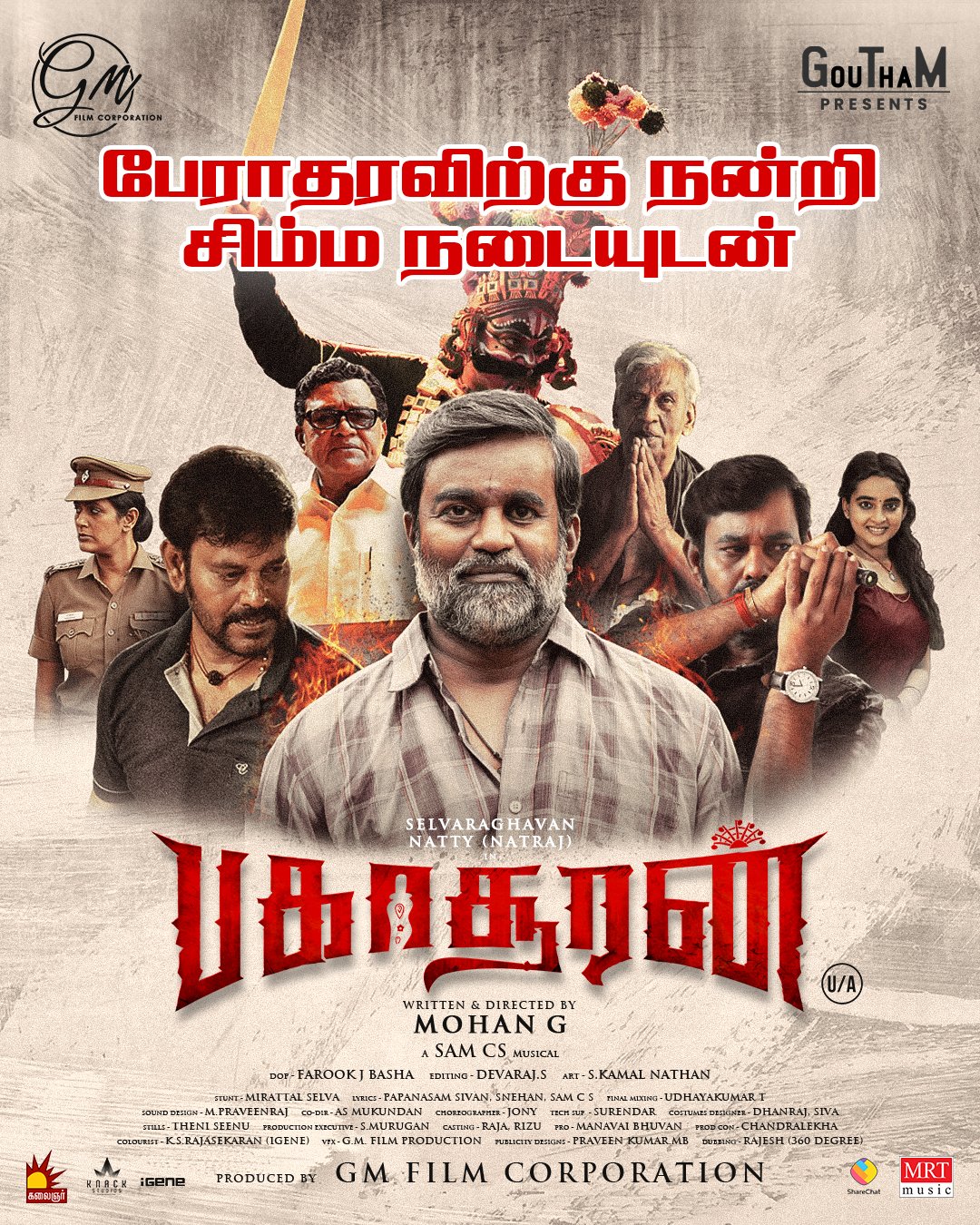 Overall, while Bakasuran highlights important issues, it also reinforces harmful stereotypes and further victimises women. The film could have been better executed, without perpetuating problematic narratives. The film is currently running in theatres and several renowned celebrities such as Karthi, Anurag Kashyap and others could be seen endorsing it.
In the meantime, as a part of the film's promotion, director Mohan G could be seen appearing in interviews for youtube channels and other social media platforms. In one of the interviews where journalist Ayyappan Ramasamy interviewed the filmmaker, Mohan G had to answer on why he kept an item song in the film which was supposed to create awareness among women and thier parents.
Interview with Director Mohan G
Full interview : https://t.co/DDAYL8PUng pic.twitter.com/oIUYmRALR9

— Ayyappan Ramasamy (AR) (@AyyappanPkr) February 21, 2023
"In a film that saves women, what role an item song has to play?" asked Ayyappan to which Mohan G replied "So, you think that song gets passed through as an item song?"
also read : Vikatan Thrashed Mohan G's "Ruthra Thandavam" !! Check Out The Mark They Provided For The Film
"That song has an intention, it as a goal" Mohan continued to which Ayyappan countered saying "You could have filmed it in any way, rather than shooting an "item" song. However, Mohan G argued that a film requires three songs to do audio business and that was just another song among the three.
Ayyappan Ramasamy replied "A group of men dancing around one girl is being shown in Tamil cinema for a long time and you continue to do the same. How could it become an awareness film??"
Watch the video below :