Audience Got Extremely Angry On Kamal & He Got Angry On Mahat , Aishwarya !! Watch Video !!
Written by Dhiwaharan Published on Aug 25, 2018 | 10:10 AM IST | 65
Follow Us
Comments: 0
Kamal Haasan was unsurprised as Vaishnavi was evicted from the Bigg Boss Tamil house this week. The episode began with contestants speaking about each other's strategy. Riythvika was considered the fairest when it came to her observations about other contenders while Daniel was seen as one with a strategy to win the game. After Saturday's episode when Yaashika didn't stand up for her friends, other housemates concluded that she was a scheming, cold hearted person.
[wp_ad_camp_1]
Riythvika is told by everyone that she is the most focussed of the contestants and she is not attached to anyone in the house, while others have atleast one person that they are close to. Mahat and Aishwarya were both told that their anger is their weakness. After the discussion was over, Kamal announced that Janani was in the safe zone. He also revealed that Vaishnavi was evicted this week. Before leaving, she advised other housemates about one habit of theirs thay they must give up on in order to win. With just a month left to the finale of the show, Vaishnavi was not happy to leave the house but she accepted the audience's decision and left.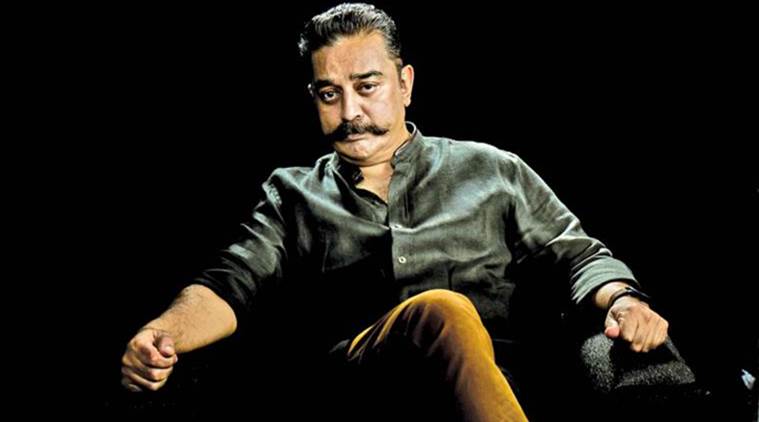 After she left the house, contestants sat down to discuss what happened over the weekend. Mahat tells Balaji, Janani and Riythvika that he wants to be nominated as he is done. He then spoke to Janani about how it was Aishwarya and Yaashika who hated Mumtaz, but in the end he got caught up in their cold war. He was unhappy about how Yaashika stayed silent during the argument when she was the one who started it all.
[wp_ad_camp_1]
Other housemates tell Mahat to not get influenced by her from now, and say this was his own fault and he brought it upon himself. However, Mahat told Aishwarya that his affection for Yaashika was unaffected by what she did. He also told Aishwarya that she should tell Yaashika that the sincerity of his feelings won't change.
Recently Vijayalakshmi Feroz entered the ongoing second season of Bigg Boss Tamil as a wild-card entry. Before walking into the house, she tweeted a video message seeking public support for her on the show. "Hi tweeps , I m in Bigg Boss house now. Going to miss u all. Watch BB2. Support me. Lots of (sic)," she wrote.
[wp_ad_camp_1]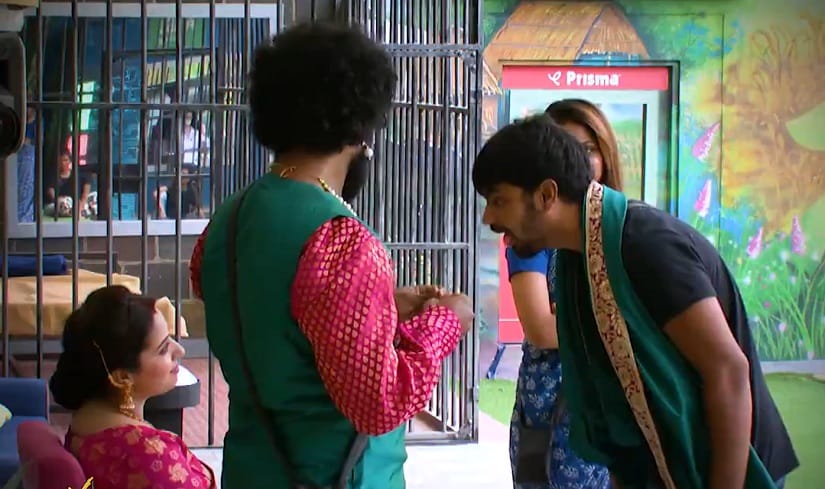 Meanwhile Saturday night's promo was unleashed just now in which Kamal Haasan was seen bit frustrated of audience hatred towards him. He asks the audience "What was going on?" to which audience asks him to Question Mahat & Aishwarya.
Here's what he reacted to them :
மெனு குடுத்துட்டீங்கள்ல! இனிமே சமையல் தான்! தாளிச்சிடலாம் அவங்கள! 👌👏👏 #பிக்பாஸ் – இன்று இரவு 9 மணிக்கு உங்கள் விஜயில்.. @ikamalhaasan #BiggBossTamil #VivoBiggBoss @Vivo_India pic.twitter.com/Oy8weHcUE1

— Vijay Television (@vijaytelevision) August 25, 2018
Here's what twitter users responded :
ஓடியாங்கோ ஆண்டவர் தாளிக்கப்போறாரம். pic.twitter.com/OEiGwiCO06

— Raja (@RAJA978978031) August 25, 2018
சிங்கம் களமிறங்கிடுச்சே 😂😂

— Ash K 💚 (@KarthkJL) August 25, 2018
Innaiki edho oru olivattam theriudhu wait panni papom

— Dharshi (@Dharshi24426534) August 25, 2018
ப்ரோமோல காரசாரமா பிரியாணி பண்ணுவான்னு நைட்டு டிவியபாத்தா உப்புசப்பில்லாம தயிர்சாதம்தான் பண்ணிவைப்பாரு நம்ம ஆண்டவரு😂

பால் பொங்கும் பச்சதண்ணி எப்படிடா பொங்கும் மூமன்ட்😄😄

— DON (@don_offl) August 25, 2018
Thala promo mattum thaan nalla irrukum😂

— A.Murali (@AMurali35121543) August 25, 2018
— muza muzi (@MuzaqirRahman) August 25, 2018
அகம் டிவிக்கு உள்ள போனதுக்கு அப்புறம் உங்களுக்கு ஐஸ்வர்யாவ பாத்தா சுருதி ஞாபகம் வந்துருமே…. அப்றம் எப்படி 😂😂 @ikamalhaasan

— குகன் (@guhankaran) August 25, 2018
#BiggBossTamil2 #biggbosstamil 😜😜😜 pic.twitter.com/4mLceu1INg

— Arajdxb (@arajdxb) August 25, 2018
First ellorayum "thakkali thakkali"nu solra antha #Mahath ah thaalinga. Apram aishwarya va aviyal pannalam. Apram yashika va omlete podalam. Ayyayo enna ipdi military hotel master mathri polamba vituteengale. #BiggBossTamil2 #BiggBossTamil pic.twitter.com/4JkbxHofKB

— Amji (@amjikhan82) August 25, 2018
ஆண்டவர் நவ் pic.twitter.com/xEusckDFZr

— VíjÀŷÇrazŷ_Ñãl£s (@Sarkar_tweetz) August 25, 2018