The most-awaited film Sarkar hit the screens across the world today. Fans, general audience, movie traders, theater and movie critics are posting their views about the movie on twitter. Here are some reactions from movie critics and celebrities.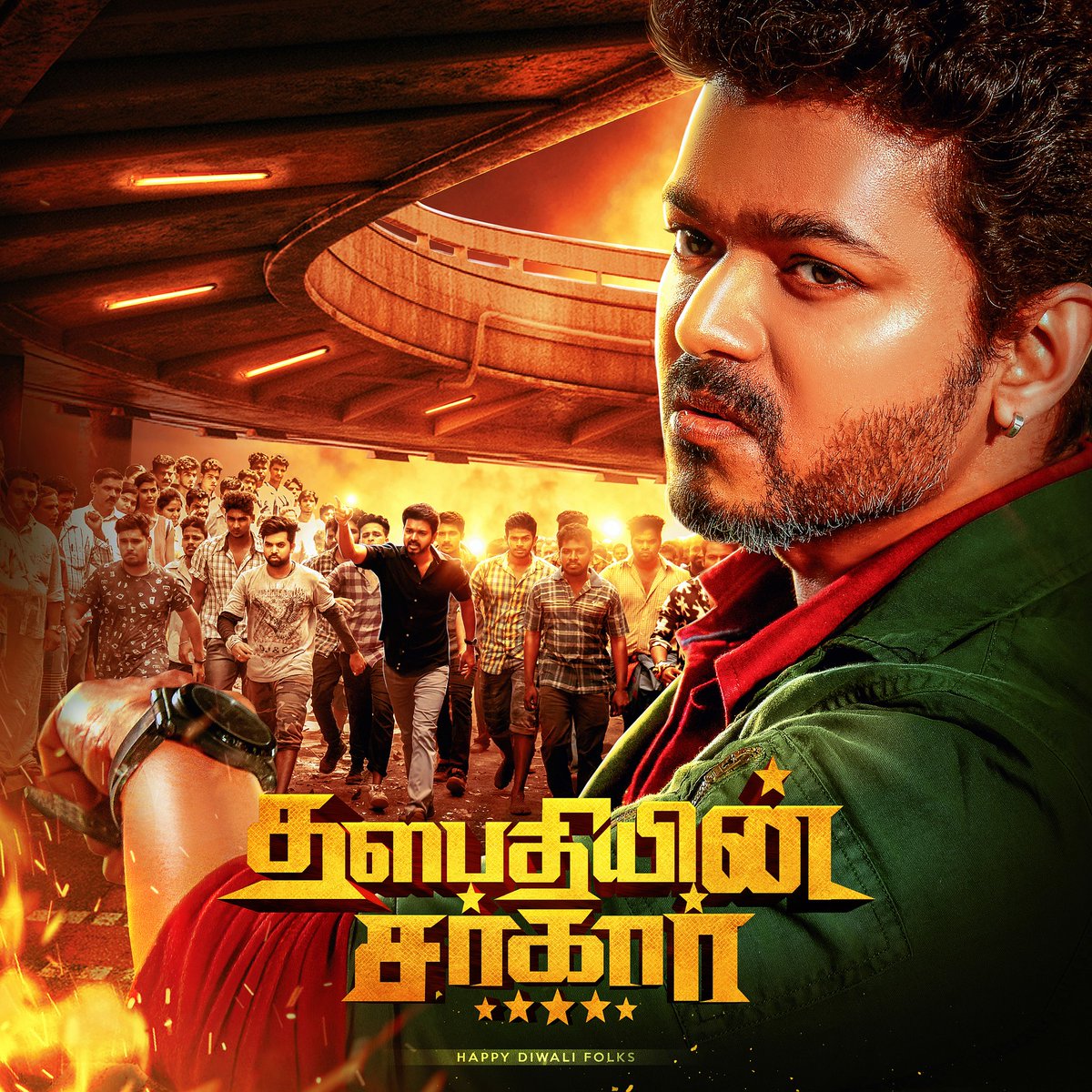 Reviews are coming in that in the movie the film is critical of both the political parties dominant in Tamil Nadu — the DMK and the ADMK. But surprisingly, DMK party president MK Stalin's son Udhayanidhi Stalin saw the movie and is wishing the team well.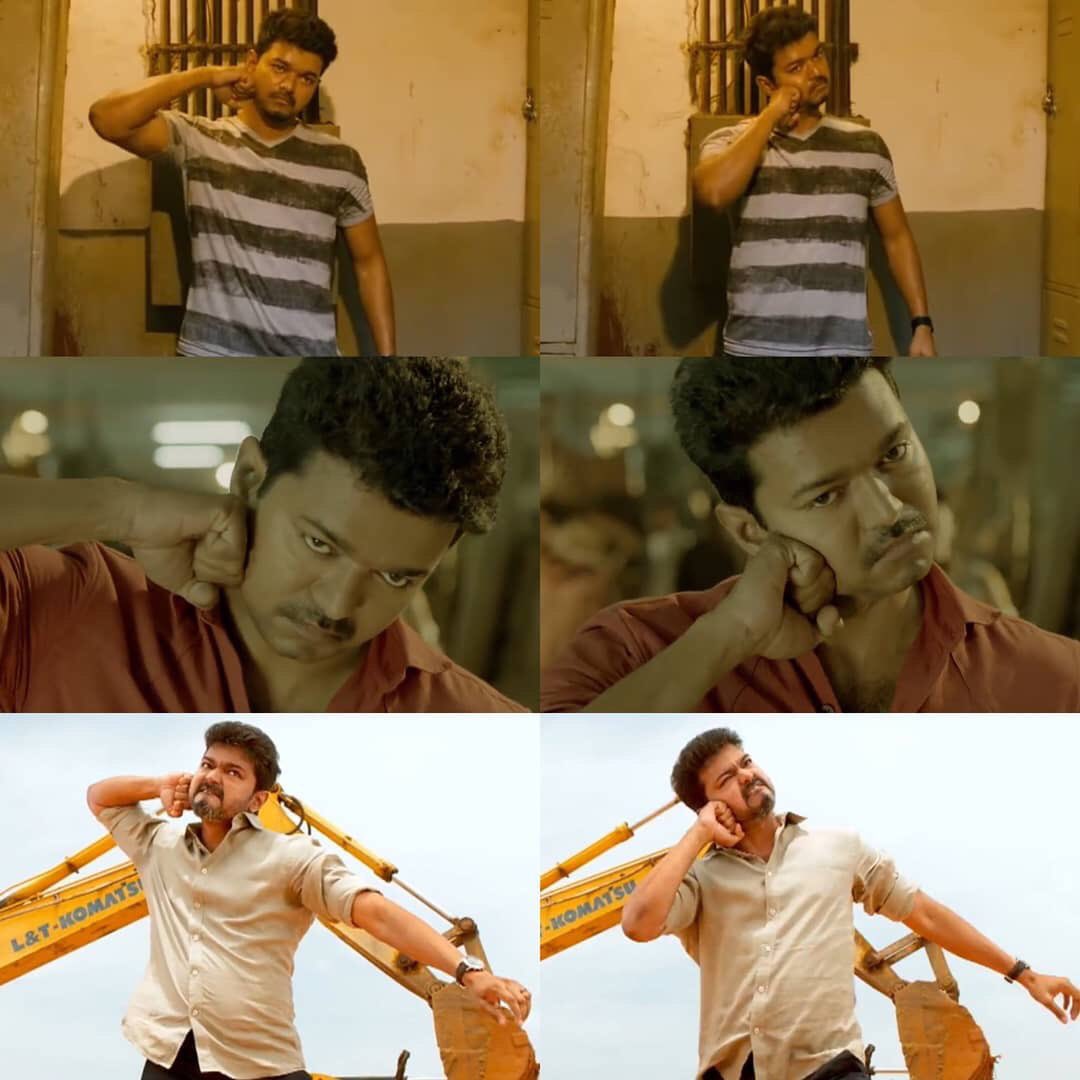 Apparently, the film has got a near earth-shattering opening at the box office, and the makers and distributors must be praying that the film continues to perform well even after the initial craze is over.
Now the film has been screened in many theaters as special show and the feedbacks are pouring in Social media. Director Atlee who made films such as Raja Rani, Theri and Mersal also opened his view about the film by tweeting in his official twitter account.
The leading director wrote "#Sarkar mass &emotionally connected @actorvijay Anna Vera level mass @ARMurugadoss sir ur always an inspiration sir
@arrahman awesome sir@KeerthyOfficialsuper nanba @varusarath
Nanba @Lyricist_Vivek
Na @sunpictures thanks for the gr8 film
#IdhuDaanNammaSarkar"
Check out his post here :
#Sarkar mass &emotionally connected @actorvijay Anna Vera level mass👍👍👍@ARMurugadoss sir ur always an inspiration sir🙏 @arrahman awesome sir👏@KeerthyOfficial 👌super nanba @varusarath 👌Nanba @Lyricist_Vivek 👌Na @sunpictures thanks for the gr8 film 🙏 #IdhuDaanNammaSarkar

— atlee (@Atlee_dir) November 6, 2018
As the director is heavily criticized for getting inspired from the old cult classic movies of Tamil cinema and making movies with similar plot, most of the followers of him trolled him for this tweet as he used the word "inspiration" in this tweet. Check out some fo the reactions here :
திருட்டு கதைகே முறுகதாஸ் மாட்டிட்டார். நீ திருட்டு படம் எடுப்பவனாட்சே நீ எப்போம் மாட்டபோற?

மெளன ராகம் – ராஜா ராணி,
சத்ரியன்- தெறி,
அபூர்வ சகோதரர்கள் – மெர்சல் .
அடுத்து எந்த படம்?

— John🔥 (@goodfriendjohn) November 6, 2018
Aama aama Inspiration than pic.twitter.com/XJR74nRsDf

— Aravind Namasi (@AravindNamasi) November 6, 2018
இந்த திருட்டு கதையையும் திருட plan poduran paru 😂😂😂

— Sethu (@RiderSethu) November 6, 2018
Inspiration intha varthai 😂😂#Thalapathy63 ku ready pola

— 3 Viral puratchi 😂 (@Loyal_Thala_Fan) November 6, 2018
நீதான் அடுத்து திருடி படம் பன்னி விஜிமாவ காப்பாத்தனும் தலிவா .. @ARMurugadoss வெச்சு செஞ்சுட்டான்

— Steven Smith (@Stevensmith_u1) November 6, 2018
Copy adikama padam eadunga…

— Chandru Shanmugam (@ChandruShanmug3) November 6, 2018
Sir idhu endha padathukku yaar kudutha reviews ah cpy paste panninga.
Yean na neenga edhu pannalum cpy nu nambavachitinga

— Prasath_23 (@prasath_suriya) November 6, 2018
Ayyiyo sutleee inspiration agitttan appo adutha padathula sarkaraye remake panniruvane……. .😭😭😭😭😭😭😭😁

— mark anthony (@Mark571mark) November 7, 2018
Aprm enna sutlee future la padam eduka thunuku kedachirchu pola…magizhndhiru😊😊

— R E B E L (@Vinoth60834568) November 6, 2018
Also mention something about the #StoryLoot & the #HighTicketPricing 😀 Stop boasting such gimmicks !!

— Srinivas (@rsvas2) November 6, 2018
Mersal released on Diwali 2017 and became a blockbuster even though it was embroiled in several controversies. In Tamil Nadu itself, the film had earned over Rs 125 crore. No surprise then that Vijay's 2018 Diwali release, Sarkar, has huge expectations attached to it. Besides buzz around Sarkar in Tamil Nadu, Kerala is excited about the film as well.
Keerthy Suresh and Varalakshmi Sarathkumar are female leads in Sarkar. Produced by Sun Pictures, the film has dialogues by Jeyamohan.
Comment your views on Atlee's tweet and reactions below !!