Assistant Director KP Selvah's Emotional Message To Atlee & Team !!
Written by Dhiwaharan Published on Oct 19, 2019 | 19:19 PM IST | 66
Follow Us
Comments: 0
Aspiring filmmaker K P Selvah who claimed that Vijay's "Bigil" was copied from him, has now posted an emotional message in his Facebook account. Bigil is one of the most anticipated films of the year 2019 and is expected to hit the screen on Diwali day. In a way of adding fuel to the expectation level, the makers of the movie released the first ever official trailer of "Bigil" only to set the Internet on fire.
[wp_ad_camp_1]
Unlike other Vijay movies which would get into controversy during its release time, BIGIL is facing controversies since the first day of shoot. Starting from junior artist accusing director Altee's crew of physical harassment to Assistant director KP Selvah accusing the makers for plagiarism, the movie is facing controversy after controversy.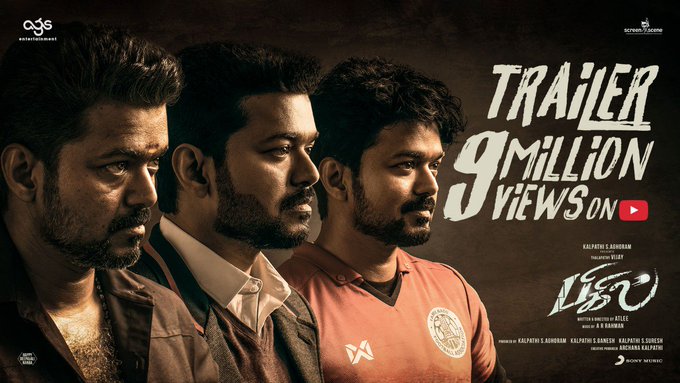 The case which was filed by KP Selvah was dismissed in Chennai civil court as the advocate of KP Selvah withdrew the case to file a fresh plea in Madras high court. On October 15, Madras high court has required Atlee and the producers of the movie to submit the documents they submitted in the civil court. Meanwhile director Atlee has said in court that his story was registered in July 2018 in Writer's association.
[wp_ad_camp_1]
Now Selvah came up with an emotional message to the makers of Bigil. In that message Selvah said that the problem between them raised during last year's Diwali session. He asks the makers of Bigil to listen to the voice record of himself with their accomplices to know whether he demanded money or not. "If they registered the story on July 2018, why Writers association didn't inform about it to me when I raised complain ??" asked Selvah through his Facebook post.
"I don't intend to stop the release of the movie. I just wanted my recognition. I know the pain of standing in the office of the director regarding this issue. The way his accomplices and securities looked at me when I waited to see him, no one could feel the pain" Selvah added who asks them not to behave cheaply by accusing him of demanding money.
Check out the screenshots of his post :
"Respect your enemy. The lesson I learnt in the past one year due to this issue is immense. Thanks for everything" Selvah said in his post.
Check out his original facebook post below :
[wp_ad_camp_1]
One of his facebook follower asked Selvah to publish his story before the film gets released. Selvah said that he is going to do it soon with a sceenshot of a mail.
Check out the conversation below :
Here's the reply of Selvah :
Selvah in earlier his interview said that he has many mutual friends with Director Atlee through which he believes that the story would have been leaked and copied. He says that he initiated to make this story as a Biography after which he changed his mind for making it into a women based sports film based on "Slum soccer".
Comment your views on this facebook post of Selvah !!