Ashish Nehra's Coolest Attitude As Coach Winning Internet!!
Written by Dhiwaharan Published on Apr 05, 2022 | 11:58 AM IST | 125
Follow Us
Comments: 0
The newly appointed Gujarat Titans team is doing extremely well in the ongoing IPL 2022 tournament as they won their first two games back to back to everyone'a surprise. Led by Hardik Pandya, the team outpowered Lucknow Supergiants of KL Rahul in their first match and also won the match against Delhi capitals. While winning the other teams on the field, coach of the team won hearts of fans through his gesture off field.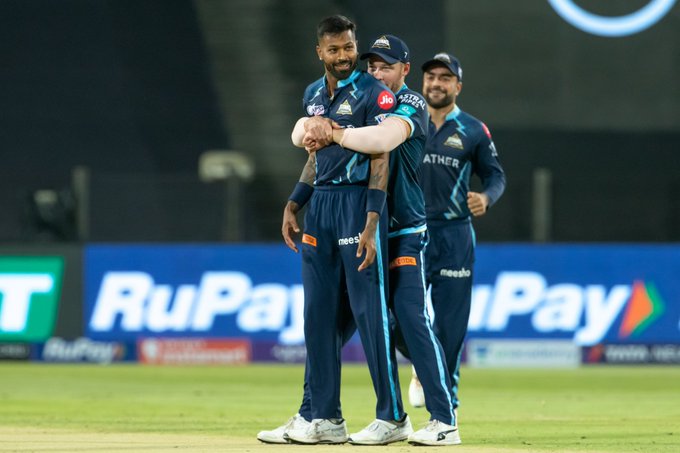 For the newly launched team, ace Indian fast bowler Asish Nehra has been appointed as the coach. The former cricketer who is know for his funny side, grabbed the attention of the netizens by delivering one of the coolest post match speech to his team members.
Currently topping the third spot in the table, Gujarat titans looks dangerous and is believed to be one of the strongest contenders for the championship. The team is slowly gaining a separate fanbase and the recent example for the same is the gesture of the team's coach in the post match discussion in their dressing room.
After the team's victory against the mighty Delhi Capitals, head coach Asish Nehra was asked to share his views on the win and was expected to give a piece of his mind for the players who could get carried away by the two back to back victories.
However, the former fast bowler, unlike the coaches of other team's, uttered a couple of words as his advice to the fans instead of giving a lengthy speech. The 42 year old said "Nothing. Eat well, sleep well. We have five days to our third match. Chill. Sleep well" he was heard saying.
Watch the video below :
GT Awards🏆 returns in the 🆕 episode of #InTheLockerRoom ▶️

Big reveal: Coach Nehra's ᴄʜɪʟʟ ᴘɪʟʟ 😏#SeasonOfFirsts #AavaDe #TATAIPL pic.twitter.com/YIjygcRCAq

— Gujarat Titans (@gujarat_titans) April 3, 2022
"Nehra is the best coach in this IPL" a fan said after watching the video whereas another one said "He's really a great coach, as it's showing the result from day one! Relax don't take too much stress it's just the game & play it natural.. that's the motto: nothing, eat well & rest well.."
Check out some of the reactions of the fans below :
He's really a great coach, as it's showing the result from day one! Relax don't take too much stress it's just the game & play it natural.. that's the motto: nothing, eat well & rest well.. bahot badhiya kaha #Nehra ji well done @gujarat_titans #AavaDe #IPL2022 https://t.co/MJDUG5zmme

— Karan Joshi (@karanjjoshi) April 4, 2022
Nehra is the best coach in this IPL pic.twitter.com/sErgJlqeRm

— AD (@cricadharsh) April 4, 2022
If a person like Nehra becomes President of every nation ,

Mai keh raha hun,
War chhoro , Army ki bhi kisi country me zaroorat nahi rahegi .

Kitna simple and awesome insaan hai yaar .

— Ali (@Purana_Lucknow) April 3, 2022
Don't knw why after watching this i atleast want them in finals.seems they keep a very chilled atmosphere

— Manisha Karan (@ManishaKaran1) April 4, 2022
Ashish Nehra is literally me "Nothing, eat well, rest well I have five days to submit my uni project. Chill Sleep well" 🤣 https://t.co/ORsYTsgRAI

— Abdul Wasay (@andy_abdulwasay) April 4, 2022
I am always so in awe with the personality of Ashish Nehra man….he is different kind of creature only, no one like him..

Love you Nehra Ji 💗 @gujarat_titans #IPL2022 https://t.co/SxMpunseRD

— Dr. Mukul Kumar (@WhiteCoat_no_48) April 3, 2022
Nehra ji- The inspiration 🔥 https://t.co/PsAlV49j6j

— bobby 💛 (@bobby24_offl) April 4, 2022