Articles
Ashwin Communicates With This Player In Tamil !! Fans Can't Keep Calm
India is currently having the upper hand in the first test against Australia. After scoring 244 runs in the first innings, the home team has just scored 92 runs and lost the wickets of half of their side. With Ashwin's extraordinary bowling display, the Indian team is expected to capitalize the momentum they are currently in. Meanwhile a particular incident that took place in the match has grabbed the attention of the Tamil fans. Ravi Ashwin, while bowling, has communicated with Mayank Agarwal in Tamil language and the audio got captured in the stump mic.
[wp_ad_camp_1]
Ashwin's spell left Australia in big trouble. The spinner took three wickets including the big fish Steve smith. Australia is hoping for Labuschagne to fight back as he spent a lot of time in the field by scoring 46 runs in 103 balls. Wicket keeper Tim Paine is expected to deliver as well.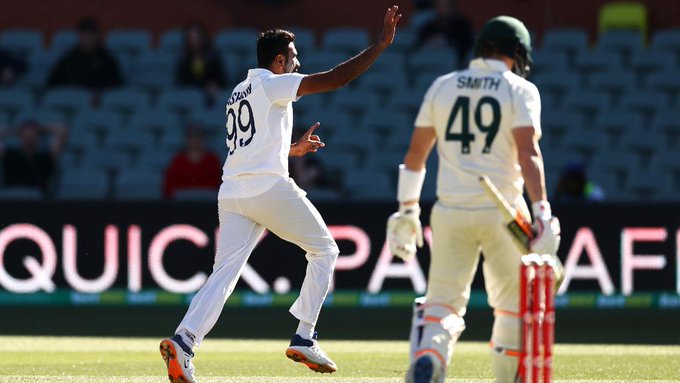 Meanwhile, an incident that took place in the 34th over of Australia's batting innings has grabbed the attention of Tamil twitter users. Ravichandran Ashwin, after delivering a ball could be heard saying "kai la mama, kaila" (it (ball) comes to your hand, just keep it) to Mayank Agarwal, a Karnataka based cricketer. It is believed that Mayank who brn in Bangalore understands Tamil language very well.
On hearing a player speaking Tamil language in Australia's Adelaide Oval , many fans of Tamil nadu got excited and started expressing their excitement in social media platforms.
In 34th over of Australia's innings
Ashwin to Agarwal : ball kaila mama kaila

Good see speaking tamil @ashwinravi99 #AUSvsIND @mayankcricket @StarSportsTamil

— vignesh (@N24vignesh) December 18, 2020
[wp_ad_camp_1]
Who else speaks tamil in this team heard Ashwin say " kaiyila mama"

— sanjeev (@sanjeevsayeeram) December 18, 2020
Mayank Agarwal

— உத்தம வில்லன் (@nameisK7) December 18, 2020
Ya its Mayank only… 😂😂 Delighted to hear Tamil in an International Arena… BTW Ash's wicket of Smith is 🔥🔥🔥

— Navaneetha Kannan (@uvnavanee) December 18, 2020
Mayank

— Arunkumar Ramasamy (@me4uarun) December 18, 2020
Puriyum

— Srini Mama (@SriniMaama16) December 18, 2020
[wp_ad_camp_1]
Throughout the IPL season, Kolkata Knight Riders captain Dinesh Karthik kept Tamil fans engaging through his Tamil one liners from behind the stumps. He did with Ashwin during a previous occasion as well. Meanwhile, Ashwin is being lauded by the fans for his brilliant bowling and demanding his come back in the limited overs.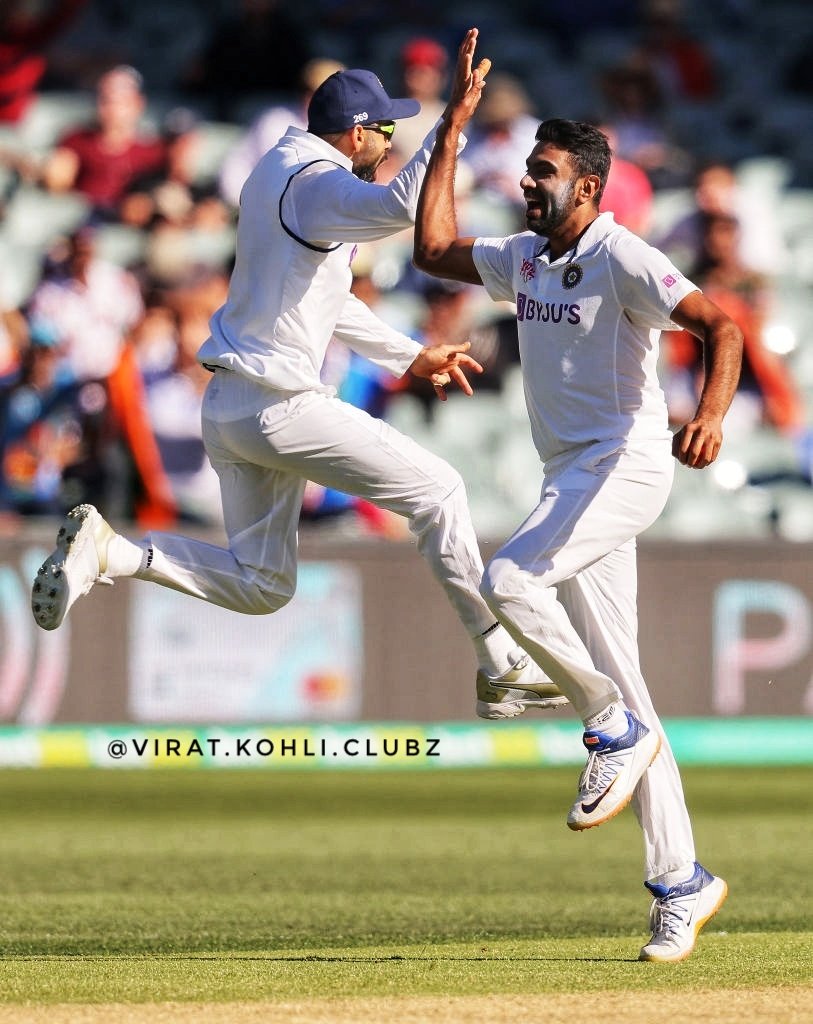 Ashwin, a Tamil nadu based cricketer debuted to International cricket on 5th of June in 2010 against Sri lanka. Ashwin plays for Tamil Nadu in domestic cricket and Delhi Capitals in the Indian Premier League. He is the fastest Indian bowler (also in some records the joint fastest in the world) to reach the 50-, 100-, 150-, 200-, 250-, 300- and 350-wicket mark in Test cricket in terms of number of innings. In 2016, he became the third Indian to win the ICC Cricketer of the Year award.
Comment your views on this terrific performance of Ashwin in the first test against Australia !!