Royal Challengers Bangalore (RCB) suffered their seventh defeat in the Indian Premier League (IPL) at the hands of Mumbai Indians (MI) on Monday. RCB had posted a below-par total of 171 runs at a batting-friendly pitch at the Wankhede Stadium. They had AB de Villiers and Moeen Ali to thank for getting them to that total before giving a tough fight to MI with their disciplined bowling performance in the middle overs.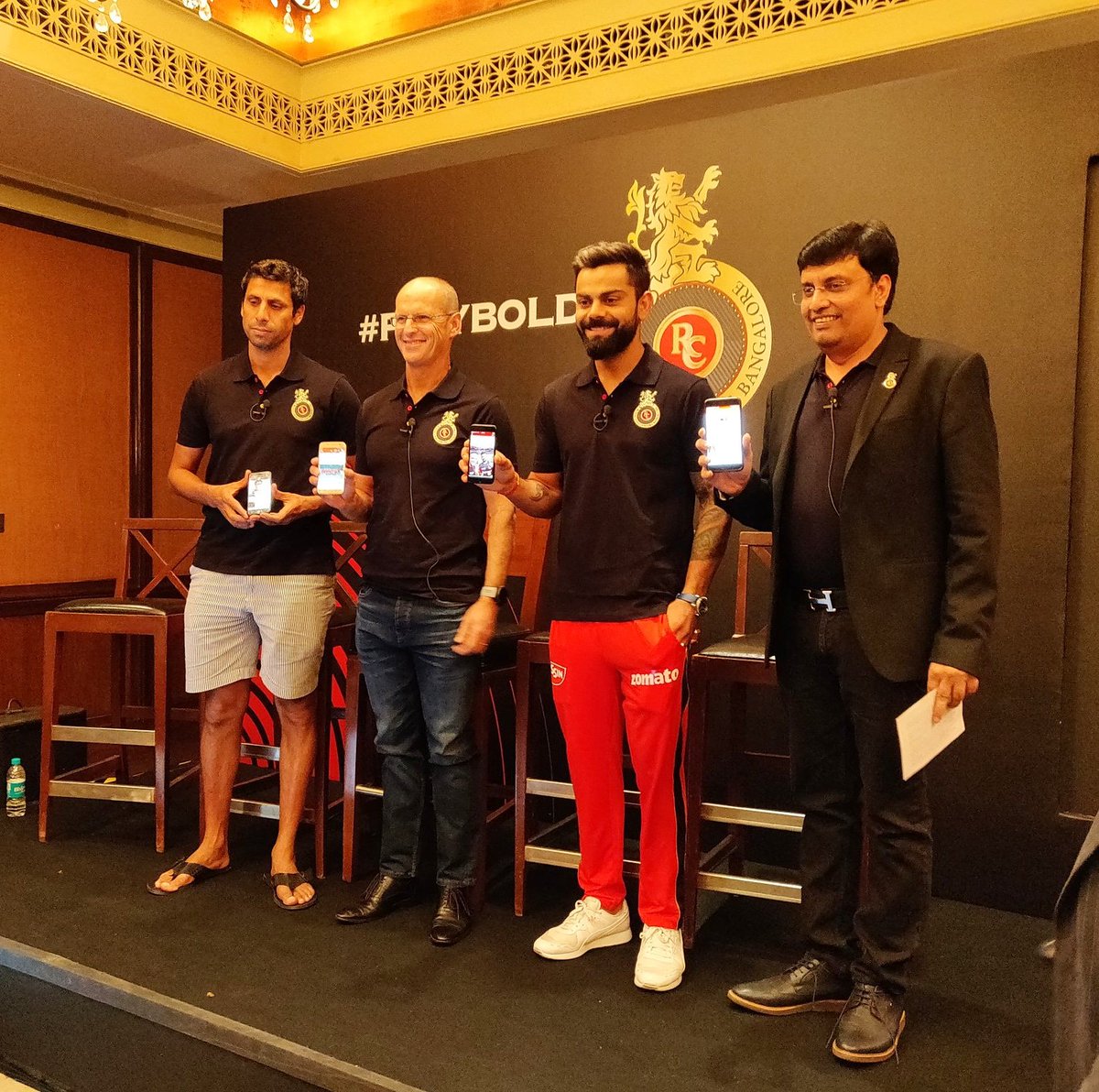 [wp_ad_camp_1]
Yesterday, the Red Army had every chance of clinching a victory after the visiting team somewhat choked Rohit Sharma's men in the death over. The Challengers scored 171 for seven in their 20 overs courtesy of a well-compiled knock of 75 runs from 51 balls with the help of six boundaries and four sixes. Moeen Ali also played a quickfire hand of 50 runs from 32 deliveries.
The game went down to the last two overs when the home team needed 23 runs with Hardik Pandya on strike and Kieron Pollard at the non-striker's end. In the meantime, Ashish Nehra, the RCB bowling coach, signalled from the dugout to introduce left-arm spinner Pawan Negi into the attack ahead of speedster Navdeep Saini, who had conceded 34 runs in his first three overs.
#Dream11 Game changer of the match !! #MIvRCB pic.twitter.com/WbQvXhOJU2

— ⒸⓈⓀ 💛 ΛB sᴛᴀʀᴋ (@Abineshviper) April 15, 2019
ABD from beside gave a rather confused look and walked away. The move seemed to have worked initially as Negi beat Pandya in the first ball. However, thereafter, Pandya laid into the left-arm spinner and kept finding the boundary with utter disdain. He scored those runs with six balls to spare. Subsequently, Twitter lashed out at Nehra for asking to introduce a spinner.
[wp_ad_camp_1]
Here's how twitter reacted for Nehra's advice :
Ashish Nehra to Virat Kohli! 😂
Asking Negi to bowl instead of Saini and that too when Hardik was batting.. #MIvRCB pic.twitter.com/Kzp5p7EbD1

— Chandler Stark Kings (@SarcasmChamp) April 15, 2019
Doubt Cleared :- Nehra has selected Hardik pandya as the Dream 11 Captain#MIvRCB #Nehra @imVkohli @SriniMaama16 @SirJadeja pic.twitter.com/QtWnfgv413

— R_G_R (@Cap0918) April 15, 2019
Nehra Ji to become first coach to be sacked mid season? 😛

— Nikhil 🏏 (@CricCrazyNIKS) April 15, 2019
Dale Steyn to join RCB Camp soon

Then Steyn will get tips from Nehra ji😂
OMG😂😂😂

Nehra ji suggestions in field always finished the game for RCB

Management should sack him😅#RCBvMI pic.twitter.com/y8L3D9Ozao

— BB_Tak (@Biggboss_Tak1) April 15, 2019
Never seen a weaker white ball captain than Kohli. How weak can he be. Ridiculous. Nehra is not letting him do a thing and he is gladly allowing Nehra to take charge.

— Abhishek (@Sajjanlaunda) April 15, 2019
Even before the arrival of Dale Steyn, RCB are done & dusted…

Now, the irony is that Steyn is going to play under Nehra's Coaching. . .🤦🏻‍♂#MIvRCB

— Abhishek Gupta (@SingleThikHoon) April 15, 2019
#MIvRCB #RCBvMI Negi
"Good was that we did not have Nehra as our bowling coach," Said Rohit pic.twitter.com/1LRFxYjB3g

— How Football Saved Humans – Great Book to Read (@HowHumans) April 15, 2019
[wp_ad_camp_1]
Nehra be now… #RCBvMI pic.twitter.com/nJ3jP3wZra

— DopE BoY! (@DoPeKettavan) April 15, 2019
பாரேன் அவனுக்கு எதுவுமே தெரியாதாம்…. pic.twitter.com/t81XPFGnqN

— RCB's G.Ѳ.А.T (@iParth_) April 15, 2019
ஸ்பின் பவுலர் க்கு கொடு, சீக்கிரம் கெளம்பனும் ன்னு சொல்லுற மாதிரி இருக்கு pic.twitter.com/iPJN6dvnVW

— CSK காந்த் (@roflkanth) April 15, 2019
Champ you shouldn't listen to Nehra ji yesterday 😭💔
He is not less than Dinda 😢 pic.twitter.com/HWVL1c68vr

— ANINDITA🇮🇳 (@anindita_das02) April 16, 2019
Credit to Nehra Ji, he saw the match was going beyond time so suggested RCB to bowl Negi and finished the game an over before. #Respect

— Nikhil 🏏 (@CricCrazyNIKS) April 15, 2019
#MIvRCB
Hardik Pandya was my captain. I won 44rs in Dream 11: Nehra pic.twitter.com/Yvq5hXoiKQ

— Justforfun (@Justfor94486937) April 15, 2019
Meanwhile Nehra mams#MIvRCB pic.twitter.com/EiSBw5NdHh

— லோக்கல் கை (@LocalRowdies) April 15, 2019
Nehra well play😂😂😂

— VIJAY LOVE💪👊 (@VIJAYLO12080029) April 15, 2019
Nehara should be removed 🤦🏻‍♂️ over acting coach and he act more & more when camera comes near🤦🏻‍♂️ and for abd ♥️ rcb is not right team🤦🏻‍♂️

— kannadiga (@A2Kannadiga) April 15, 2019
Main Villain Of RCB #Nehra 😂#MIvRCB pic.twitter.com/5lwbTTSK01

— Anniyan Memes ツ (@AMTAnniyan) April 15, 2019
Ashish Nehra dawwww💪!! pic.twitter.com/x8cl9cS3g5

— CSK/RR Katchi (@sudhanks) April 16, 2019
Meanwhile Nehra mams in dressing room. pic.twitter.com/CmKMydt7m1

— Suriya ♨ (@Catchme_Suriya) April 15, 2019
இந்த வீடியோவ நீலாம்பரி கணக்கா பாத்துட்டு இருக்கேன்! https://t.co/bRinQmsxGT

— RCB's G.Ѳ.А.T (@iParth_) April 16, 2019