During the nomination process, Nivisha who was maintaining a close bond with Asal Kolaar, while nominating contestants for eviction, had said that his eviction was unfair. Video of the same is trending in the social media platforms with those who voted against Asal, trolling her saying that she will become the next eviction if she ever comes in the nomination list.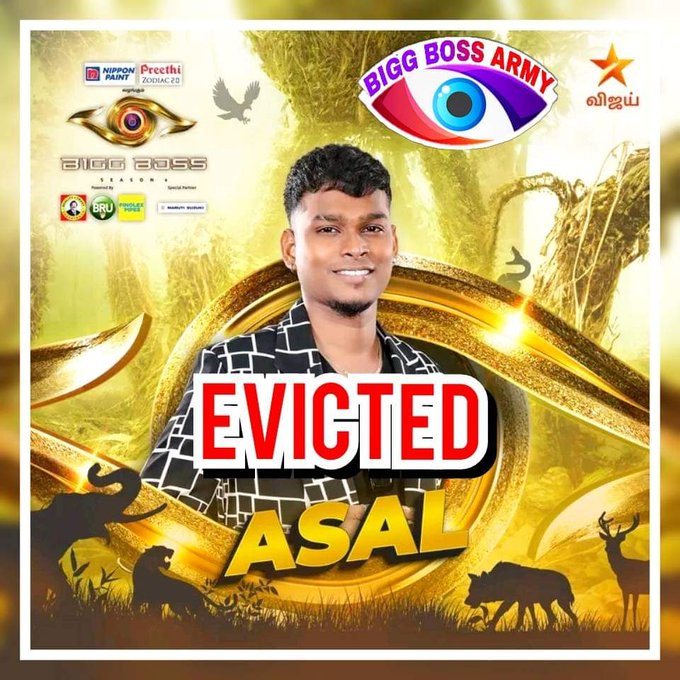 Asal Kolaar became the second contestant to get out of the house due to the less number of votes he received from the show's viewers. While sending him off, host Kamal Haasan asked whether his job was done inside the house and the contestant replied that only half the job is done.
After that, Kamal Haasan said that his friends will tell him why he got evicted from the house. Before eviction, Kamal asked Nivisha whom she thinks would get evicted between Azeem and Asal to which she said that the latter "must" say.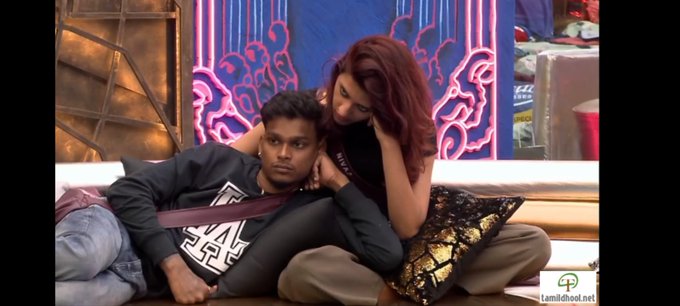 Now, during the nomination process of the third week, Nivisha, after naming two contestants for eviction, had said that she thinks Asal's elimination is unfair.
Watch the video below :
Nivashini saying Asal eviction is unfair 🤦🤦🤦🤦#BiggBossTamil6 #BiggBoss #biggbosstamil pic.twitter.com/2QjYJvN8Ez

— BIGG BOX TROLL (@drkuttysiva) October 31, 2022
 Check out some of the reactions her statement received :
Romba feel panranga pola silmisham #AsalKolaar evict anadhuku next week #Nivaa madam nominate ana evict pannida vendhidhudhan 🤣#BiggBossTamil6

— JD😼 (@JD_BiggBoss) October 31, 2022
beauty with no brains. Once she started talking she gets less attractive by the day.

— qwerty (@qwerty09954049) October 31, 2022
Asal should not even be in the show in the first place. Why is this girl ruining her reputation by associating with asal. Asal is a pervert, as we have seen him pawing the various women.
This girl is stupid or what?

— Kartini (@tuxeyjuno) October 31, 2022
Unnayum sernthu veliya anipu irukanom. #BiggBossTamil6 #BiggBossTamil https://t.co/90hujLUpFH

— Jack (@iamjack1992) October 31, 2022
Ava nomination la vantha parcel potaralam https://t.co/M0sVYSujxK

— Abishek Ravi (@Abishek37903715) October 31, 2022
The youngster has been getting into controversy ever since entering the house for the way he behaved towards female contestants of the Bigg Boss house. He was rumoured to be maintaining an intimate relationship with Niva and also accused to touching his co-contestants in an inappropriate way.
Due to Azeem's behaviour throughout the week, everyone including Azeem himself believed that he will get out of the house. The result came in as a shock and Nivashini got extremely emotional after knowing about it.