Being one of the most controversial contestant of the show, Vanitha was eliminated from Bigg Boss house for two times due to receiving less number of votes from the viewers of the it.
[wp_ad_camp_1]
Vanitha Vijayakumar who faced the wrath of public during her stint, got eliminated, made a comeback and won hearts of many viewers with her bold statements and with the way of approaching issues. She gained more support just few days before her eviction due to the freeze task in which she spent some lovable time with her adorable daughters.
After coming out of the Bigg Boss house, Vanitha is pretty active in social media platforms, especially in Twitter. Few Months back, Vanitha's brother and popular actor Arun Vijay posted a picture of him with his family members. However, Vanitha Vijay kumar could not be seen in any of the picture.
Check out one of the picture here :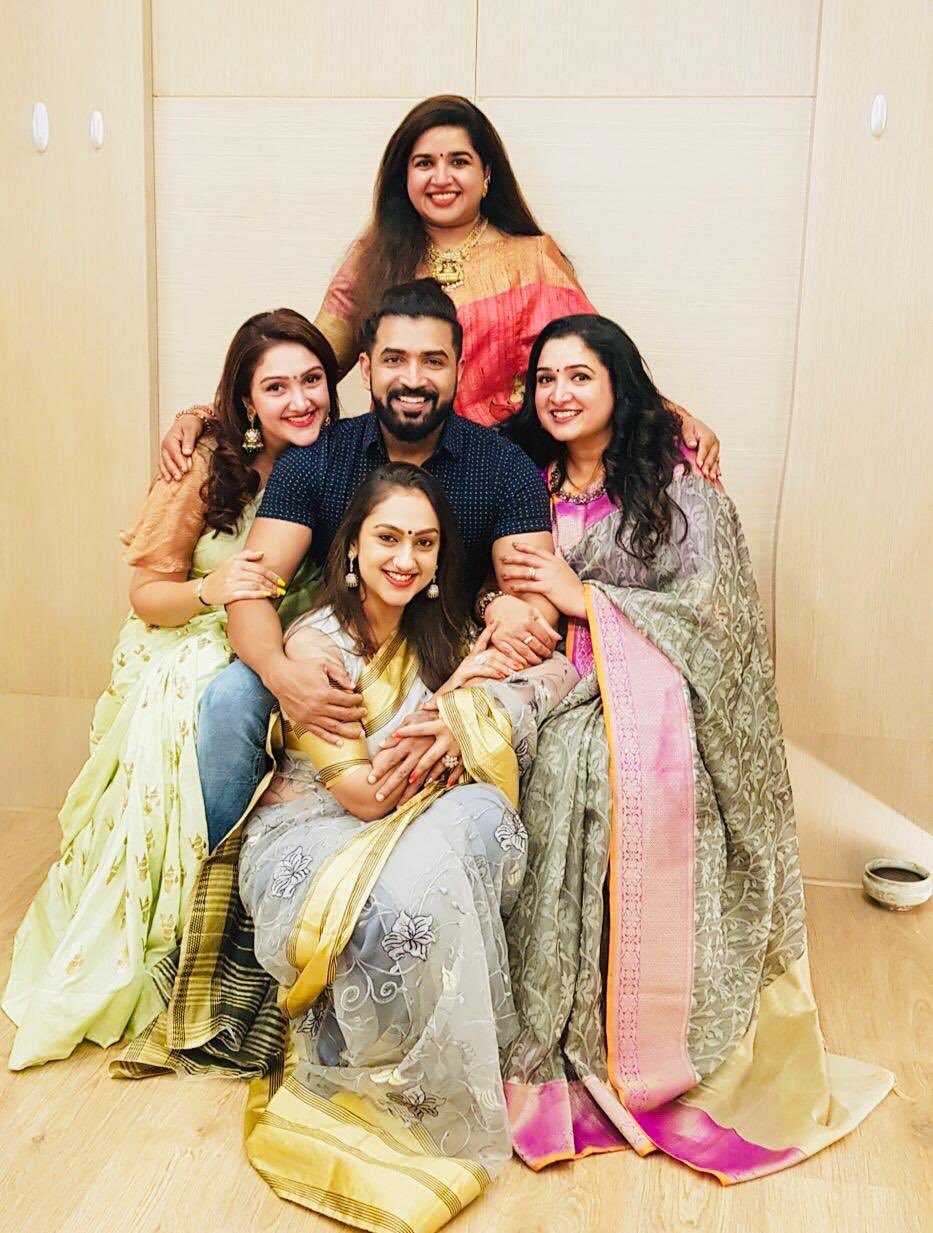 Here's the original post of Arun Vijay:
Family bonding!!❤️ #siblings #sisters #reunion pic.twitter.com/JdFdt7KoV7

— ArunVijay (@arunvijayno1) July 27, 2019
[wp_ad_camp_1]
Many of his followers, questioned Vijay about the absence of Vanitha Vijayakumar. They felt that the picture would complete only if she took part in the photograph session. Check out few of their replies :
Vanitha akka missing in this reunit, but arun sir please think about vanitha akka, she is also one of your sister.

— karthick (@hickkart22) September 22, 2019
Wer is vanitha sis… pic.twitter.com/r2cwVmSAjl

— siddiq (@siddiq003) July 27, 2019
Vanitha sister enga @arunvijayno1 bro 🙄🙄 pic.twitter.com/AcwalKQ0eD

— Surya magesh|| 👉 ᴮˡᵒᶜᵏᵇᵘˢᵗᵉʳ ᴷᵃᵃᵖᵖᵃᵃⁿ 👈 🔥 (@masssmagesh777) July 27, 2019
Endra periya mavaa enga da pona…
Avala yenda vutu poteenga pic.twitter.com/zw9B1nOhrO

— Prashant Kumar (@acerprash) July 27, 2019
Vanitha akka be like pic.twitter.com/buJUtd0xJ1

— Ramana (@ramanaaxe) July 27, 2019
[wp_ad_camp_1]
In a recent interview with Cinema Vikatan, Vanitha opened on this post of Arun Vijay. "Everything happens because of our time. Something is terribly wrong. If it is me, I would not accept to take a picture like that and post it in social media. Even the people whom I don't know personally are valuing my emotions. But it hurts to realize that my siblings didn't care. I cared for them. For Preetha, I took care of her till her last movie "Alli Arjuna". Right from taking care of her make-up to giving her food in shooting spot, I cared for her more than for myself. Every actor and director who worked with her know this." said Vanitha who got emotional.
Watch the video below from 17 : 50 :
Source : Cinema Vikatan
When the host of the show asked Vanitha whether Arun Vijay is angry with her, Vanitha politely denied it and said that it is Vanitha herself who has all the reasons to get angry against her family members.
As far as her upcoming projects are concerned, Vanitha said that she is going to be featured under her own production in near future. The film is titled as "Daddy" and is going to be directed by Vanitha herself.