"Are You Using Vijay's Name For Publicity ??" – Preethi Questioned Her Husband !! WATCH
Written by Dhiwaharan Published on Jan 31, 2022 | 18:23 PM IST | 112
Follow Us
Comments: 0
After participating in Bigg Boss show, Sanjeev participated in an interaction with his wife for a youtube channel and talked about his experience inside the house. Throughout the interaction, Preethi asked several questions to Sanjeev including whether he is using the influence of Thalapathy actor Vijay to get opportunities and to gain fame. Sanjeev who is one of the thickest friend of one of the highly paid actors of India for the past 25 years, didn't lose his cool and answered in a calm and composed manner.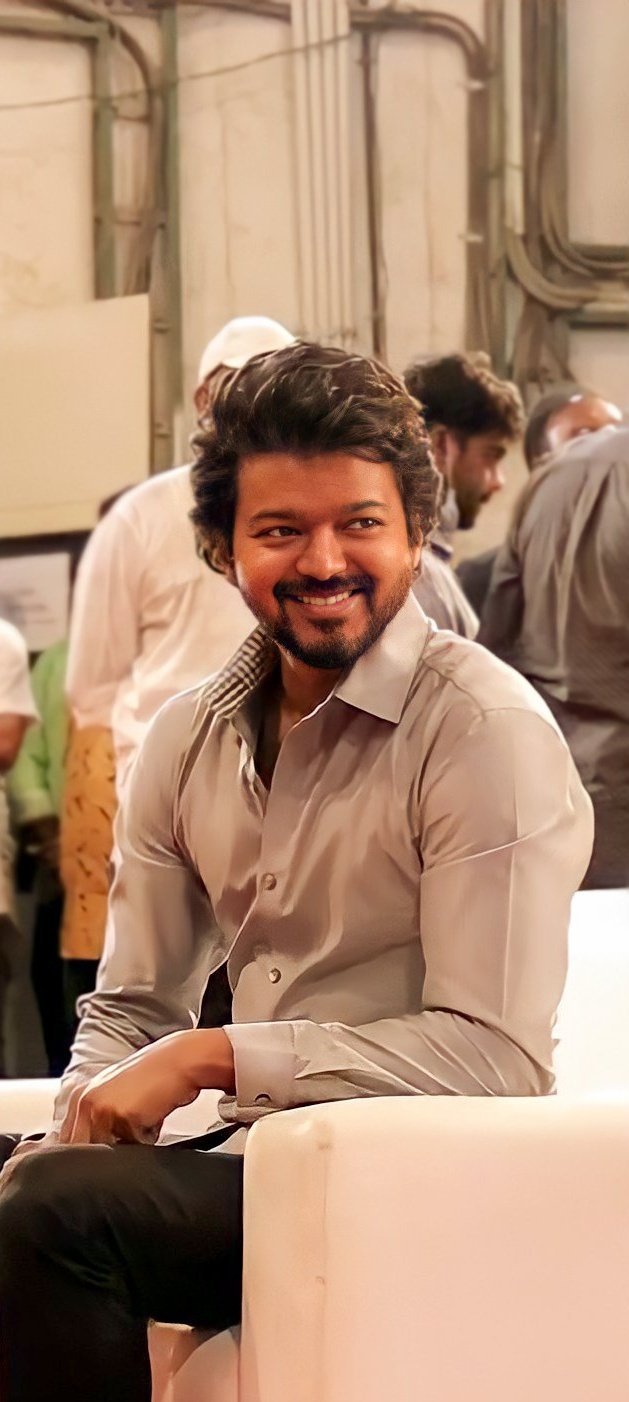 Sanjeev who studied with Vijay in Loyola college, acted with him in some of his earlier films such as "Nilave vaa", "Badri" etc. After that, Sanjeev went on to excel in TV serials and gained widespread fame after acting as "Selvam" in "Thirumathi Selvam" serial. He also hosted shows and audio launches. His last collaboration with Vijay was in "Master" movie where Sanjeev shook his legs with his dear friend.
Sanjeev entered into the Bigg Boss house as a wildcard entrant. He who got entered on 53rd day of the show, got evicted on 91st day. As the show got completed with Raju clinching the trophy, sanjeev participated in an interaction with his wife Preethi who was also a television actor. She questioned her husband about so many aspects of the shoew and his approach towards the problems that took place inside the house.
At a point, on behalf of the critics, Preethi asked "There is a complaint among public that you are using the name of "Thalapathy Vijay" for publicity. Some of making fun of it as well. What was your opinion about it ?" to her husband. Answering to her question, Sanjeev said "While entering Bigg Boss house, I was pretty much clear about not using my friendship with Vijay. I mentioned his name only at one point where they asked me whom I would share Biriyani with. I didn't mention Vijay alone as you could see me mentioning my other friends such as Srinath, Charles" Sanjeev said.
"In fact, I would avoid answering to the questions based on Vijay by just smiling. One couldn't approach Vijay for an interview easily but If someone is approaching me for an interview, it would definitely be about Vijay. I have only answered to the questions I was asked. I have never used his name voluntarily anywhere. I could have got many movie opportunities if I was going to use his name for publicity and Vijay could have casted me in all his films" Sanjeev said.
"Only because we treat Friendship and profession differently, our friendship is still strong even after 25 years. If we mingle both, our friendship won't be this much strong" he added and went on to share about an instance where he mentioned Vijay's name with respect which the actor didn't like. "I never took advantage of my friendship with Vijay" he further said.
Watch the video below :
Source : Galatta