"Arabic Kuthu Song Onnu Pothum" – Actress Got Trolled For Her Tweet
By Dhiwaharan
Popular Television host and actress Divya Dharshini who is known for presenting shows in Vijay Television, came up with a tweet expressing her excitement after watching Vijay's "Beast". While the film is getting negative reviews from all over the internet, DD said that the film is worth for the "Arabic Kuthu" song alone and got trolled by fans who said that it could be watched in TV and YouTube.
"Beast", actor Vijay's most anticipated flick which got released on 13th of April, didn't go well with a number of fans who watched the special shows of the film and among the reviewers including Prashanth of Tamil cinema review YouTube channel. Many said that the film didn't meet the expectation level it created and also expressed their disappointment over the weak screenplay of the film.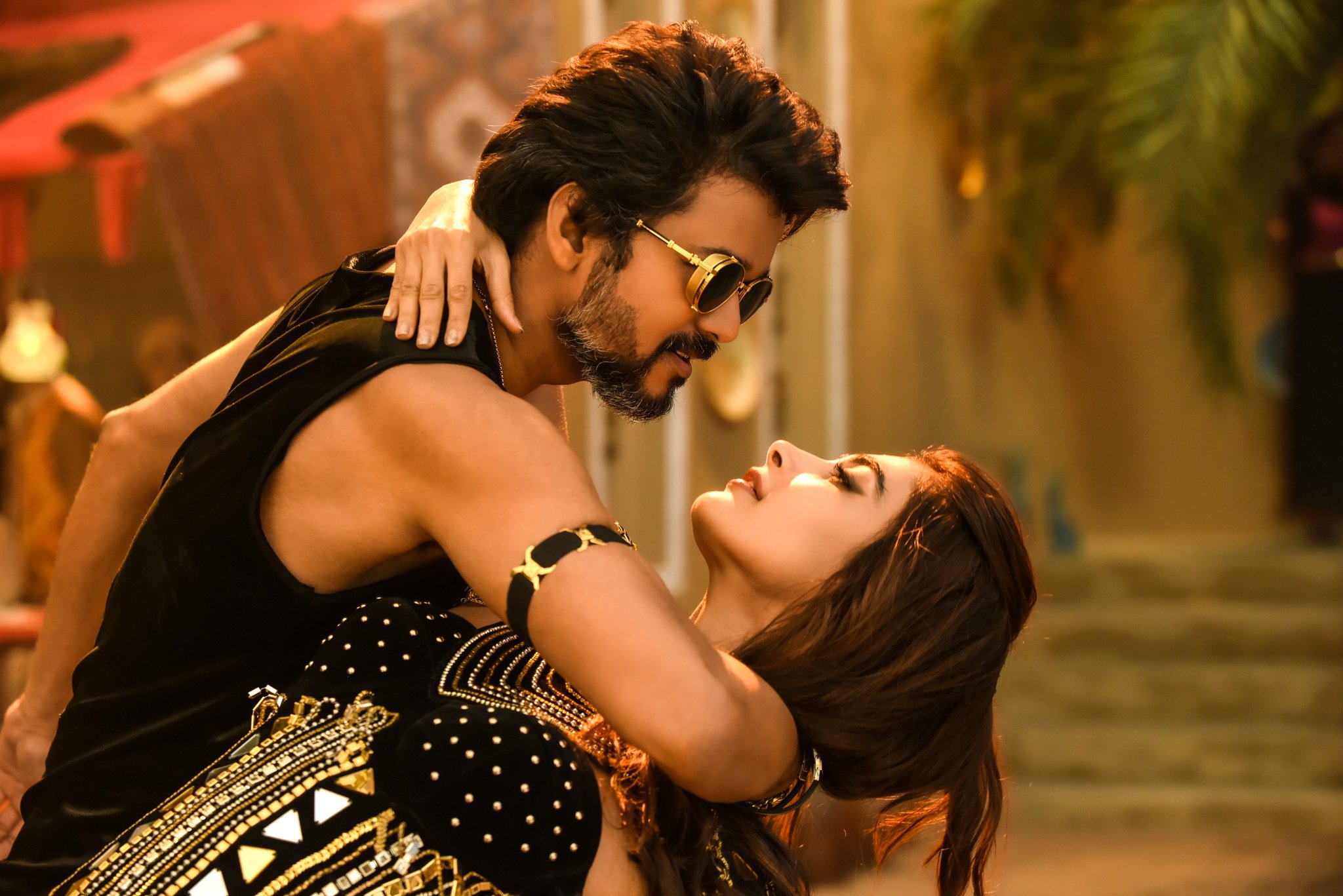 The film which revolves around a group of terrorists hijacking a shopping mall with 200 plus civilians to make the government release their head, shows Vijay as Veera Raghavan, a Raw agent who is fond of kids. Being a skillful spy, Veera Raghavan who geta caught inside the mall with public, manages to escape a sum of civilians from the terrorists and claims that he is from another group that belongs to Bangladesh.
The terrorists group which decides to give up, finds out that the claim made by Raghavan is a lie and successfully releases their head from prison. Rest of the film relies on how the protagonist re-arrests the terrorist group head by entering Pakistan.
Many started expressing their disappointment through their respective social media accounts after watching the film. "#Beast – Bundle of Blunders . A forgettable dream for @actorvijay and team. He steals the show with Arabic kuthu dance. And VTV Ganesh saved us with his comedy in many scenes !!" reviewer Prashanth said through his tweet with many other dropping trolls to vent their emotions out. Hashtag "Beast Disaster" is trending in the micro blogging social media site as well.
View this post on Instagram
 Among the many who posted their thoughts after watching the film, actress cum host DD came up with a tweet writing "Arabic kuthu oru song podhum full paisa vasool for Vijay sir fans #Beast sir dance supera aduvaru elarukum theriyum but still u can't help but drop ur jaws and say "yennapa ivaru ipdiaduraru"nu.complete Vijay sir's fans film & @Nelsondilpkumar ur truest fan rasichu yeduthiruke😍" in her tweet.
*Every frame sir looks like some freaking Hollywood star apdi filming by @manojdft & @anirudhofficial u have done a marvel on tis one❤️@selvaraghavan sir n entire cast n Vtv Satz Sunil kili🔥 @hegdepooja is so gud @anbariv stunts stuns you @Nelsondilpkumar u have made us so proud" she added.
Check out her tweets below :
Every frame sir looks like some freaking Hollywood star apdi filming by @manojdft & @anirudhofficial u have done a marvel on tis one❤️@selvaraghavan sir n entire cast n Vtv Satz Sunil kili🔥 @hegdepooja is so gud @anbariv stunts stuns you @Nelsondilpkumar u have made us so proud

— DD Neelakandan (@DhivyaDharshini) April 13, 2022
Here's how fans reacted to DD's tweet :
😂😂😂moththathula oru paatukaga padam paaka solra

— தலைவன் ஒருவனே 🤘🙏 (@Mytweettrends) April 13, 2022
நான் தூங்கிட்டேன் 😭😂😂#BeastReview 🐿️#BeastMovie 👎 #BeastDisater pic.twitter.com/mH3l1Czpa4

— Thanga Pandi – AFC 👑 (@Thanga_PandiAFC) April 13, 2022
அந்த கருமத்த சன் மியூசிக்ல ப்ரீயா போடுவான்…அதுக்கு ஏன் 1000 கொடுத்து பாக்கனும்..என்ன லாஜிக்

— P.A.M 🖤💙❤️ (@VinciJ6) April 13, 2022
அந்த ஒரு பாட்ட நாங்க YouTube ல பார்த்துக்குறோம் 😂

— Sri Ajith™ (@SriAjithOff) April 13, 2022
டேன்ஸ் மட்டும் பாக்க யாரும் தியேட்டருக்கு வர மாட்டாங்க DD…😏

அப்படி பாக்கனும்னு தோணிச்சின்னா டிவி ஆன் பண்ணா ஆயிரத்தெட்டு டேன்ஸ் ஷோஸ் இருக்கு…🤫

விஜய்க்கு டேன்ஸ் மட்டும் தான் ப்ளஸ்ன்னா
அவர இனிமே ஆல்பம் பண்ண மட்டும் சொல்லுங்க DD…😁😁

— Johnnie_Walker (@sethu_thala5192) April 13, 2022
டான்ஸ்க்கு ஒரு 50
மீதி 250 குடுங்க 😭😭😭😭👍👍👍 pic.twitter.com/sBfPZWgSQk

— Babu Jo 𓃵 (@BabuJo1224) April 13, 2022
So 😂😂😂😂 pic.twitter.com/CfciW3u2YU

— Ajith Simbu Forever ❤️ (@Tamilse95660132) April 13, 2022
அரபி குத்து ஒன்னு போதும்னா அதையே ஒரு 30-40 தடவ போட வேண்டியது தானே, எதுக்கு முழு படாதே போட்டுட்டு..வெரைட்டி முட்டு

— Average_Indian (@Naveen_M07) April 13, 2022
Padam nalla irukka kettaa, dance nalla iruku, paatu nalla irukunnu, ennamo olarittu kida pic.twitter.com/oI3XNexYIc

— I'm Harish ᵛᵃˡᶤᵐᵃᶤ (@harish_dude) April 13, 2022
என்னடா எவனும் படம் எப்படி இருக்குனு சொல்ல மாற்றானுங்க கேட்டா விஜய் நல்ல ஆடினார் பாடினார் னு சொல்றானுங்க 🤣 #BeastDisaster

— AKIL AK™ (@AkilAk_) April 13, 2022