It has been a clinical performance from the Indians as they did not allow even a single chance to the opposition in the match. India almost won the first international one day match against New Zealand.
[wp_ad_camp_1]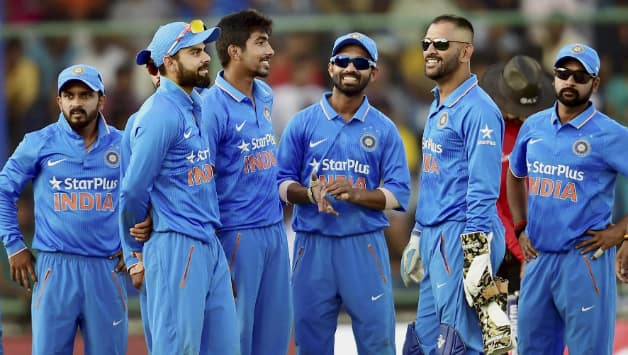 New Zealand captain Kane Williamson top-scored with 64 runs but the hosts failed to put up an impressive show after opting to bat in the series opener. Virat Kohli's Team India, riding high on the success of their historic tour of Australia, are facing New Zealand's strongest possible line-up. With the focus entirely on World Cup preparations, the visitors will hope to find a perfect middle-order combination despite their first-ever bilateral ODI series win on Australian soil.
[wp_ad_camp_1]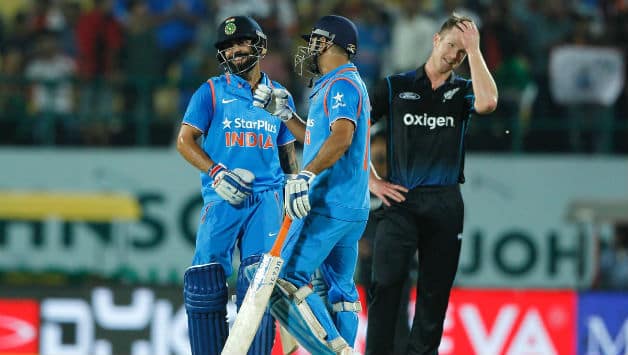 As team India reached Auckland, they were showered with love and appreciation. Our men in blue is there to play against New Zealand. They have a limited series to play for. For this 5 One day international matches and 3 t20s Indian team arrived Auckland  yesterday.
BCCI proudly posted on their official twitter handle a video, welcoming team India in Auckland. Check out the video.
Hello #TeamIndia. Auckland welcomes you #NZvIND ✈️😎🇮🇳🇮🇳 pic.twitter.com/8ER80bKS5b

— BCCI (@BCCI) January 20, 2019
Though many wished Indian team a very successful tour, few found some one odd about the video. It is no one but famous Bollywood actress and the wife of our national team skipper Anushka Sharma.
[wp_ad_camp_1]
Twitter users and Indian team users found it really odd and started to troll her for her presence along with the Indian team. Check out some of their comments :
Anushka at no.4 against kiwis 😍

— Mayur Magar (@mayurnmagar) January 20, 2019
Anushka join team india good luck

— Cricket Story 🔭 (@im_infinity45) January 20, 2019
Virat with team selection member anuska 😍😎😂

— Bhargava B (@bhargava_badda) January 20, 2019
Is Anushka sharma 12th player of the team.. Wherever u go my network follows😂

— SEKHAR (@rajsekhar031) January 20, 2019
So wife's are finally allowed to travel with the team ???? Was not aware if that was allowed by the board .!!!

— Binu Kumar (@v2bikum) January 21, 2019
Team India + Anushka

— Aditya Gupta (@researchAditya) January 20, 2019
Explain this @BCCI
What is the position and role of Anushka Sharma in the team…
Is Bowler / batsman or what?
Why she's always roaming with team??

— MoKshAm (@Victory_Truth_) January 20, 2019
From when Anushka Sharma is part of India. Why are the rules different for Virat. Why other players wives are not allowed to stay with them on tour. This is so unfair.

— Accidental Mumbaikar😎 (@MeraNaamMumbai) January 20, 2019
@imVkohli with India team vice captain @AnushkaSharma ,😂😁

— anjan bhattacherjee (@imanjan_ab) January 20, 2019
Anushka Sharma is NOT a member of squad! Why is she there all the time??? As if other players don't have families.😬

— Sana Rahman (@SanaRah40486684) January 20, 2019
Why only @AnushkaSharma is with Team Inida always? The other players wives are not allowed?
She is going only for residential status…!!

— Chirag Bafna (@ChiragBafna18) January 20, 2019
Next time BCCI should announce team of 24 players including their wives and girlfriends so if Husband is not playing ..wife /gf can ..after all it is all in the family, country comes later..!! 🤣🤣

— Abhishek Agrawal (@gamer_abhi) January 21, 2019
Anushka Sharma already been trolled for posing in a team picture. Do you really think that this matter should be trolled this much ??