The word Paparazzi refers to the people who take pictures of high-profile people, such as athletes, entertainers, politicians, and other celebrities, typically while subjects go about their usual life routines. Paparazzi tend to make a living by selling their photographs to media outlets that focus on tabloid journalism and sensationalism.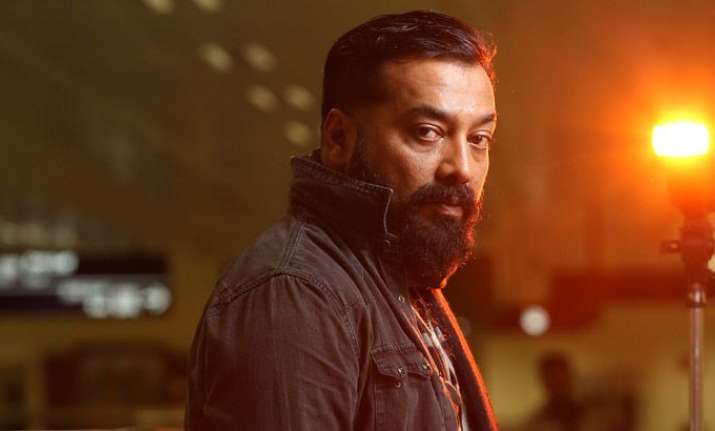 The recent victim of those people are famous director and actor Anurag Kashyap who is known as one of the best filmmakers in India. While certain celebrities are happy to pose for shutterbugs, others aren't comfortable with the constant hovering. Recently, filmmaker Anurag Kashyap lost his cool when he spotted paparazzi stationed outside a doctor's clinic.
[wp_ad_camp_1]
The Gangs Of Wasseypur filmmaker lashed out at the paparazzi and questioned their profession. "Tum log ye doctor ke yaha kyu khade ho photo lene ke liye? Tum logo ko kaam nai hai life mein? (Why are standing outside a doctor's clinic? Don't you have any job to do?)," Anurag asked the shutterbugs.
Responding to Kashyap, when one of the photographers said that this is their job, the Gangs Of Wasseypur filmmaker, insulting them further, said, "Jao jaakar shakal dekho sheeshe mein… log kahi bhi jaa rahe hain, unka photo le rahe hain. Ek baar baithke socho aur pucho apne aap se. (You should take a look at yourself in the mirror. You need to question yourself about the sort of job you are doing?)"
Watch the video here :
[wp_ad_camp_1]
As soon as the video surfaced online, people started pouring in their views. The comments section got flooded with two completely different views, however, majority of the opinions were in support of the filmmaker. There were just a few who bashed Anurag for his attitude. Most of the users asked paparazzi not to peep into celebs' life.
Check out some of the reactions here :
when paparazzi does not appear hate or respect the space to be given and starts poking nose being intrusive always this reaction is fair. Does media even realise their job. I don't say media is bad but if they new the job they would not do this. a doctors office is not glam stage

— sowmya ranganath (@sowmyaranganat2) May 10, 2019
So world's most 'handsome' @anuragkashyap72 insulted the paparazzi and asked them to look at the mirror. Let me tell you Mr Kashyap, we all know how much help the industry needs of the media. You have a problem when you don't get clicked or vice versa! https://t.co/0qUnQHRm2Y

— Vinay Nirmala 🏳️‍🌈 (@ivinaynirmala) May 9, 2019
[wp_ad_camp_1]
Press (print, tv and web) should boycott his films. Don't show any news related to his films. He will come running towards you begging for coverage.

— Chowkidar Harish (@harishsave) May 9, 2019
On the professional front, Anurag Kashyap is bankrolling Saand Ki Aankh starring Taapsee Pannu and Bhumi Pednekar. Helmed by Tushar Hiranandani, the film revolves around the lives of India's oldest sharpshooters Chandro and Prakashi Tomar and will hit the screens on October 25.