"World Loves Only Soft Spoken Smiling Girls" – Anitha After Her Eviction !!
Anitha
Bigg Boss
Ultimate
CM / Updated: 2022-03-23
17:22 IST
By Dhiwaharan
Anitha Sampath of Bigg Boss fame answered to the comments of her followers after getting eliminated from the show due to the less number of votes she received from the audience. Ever since getting out the house the former news reader has been sharing the positive posts of her fans. On Wednesday, she conducted a chat session with her Instagram followers and answered to many of them.
A follower said that she is an example child for many parents and wished to raise their children like Anitha. Answering to the message, Anitha said that bold girls are prone to criticism but they shouldn't fear.
"Keep going some fake society people can't accept a woman talking louder but keep going" another follower said to whom Anitha replied saying "Women can never be louder in this world. World loves only soft spoken smiling girls. We are still backward in this modern world. We can be poo, mayil, nila but can never be singam, puli, suriyan"
Many of her followers admired Anitha's bonding with Niroop and asked her to make a come back in any possible way. Few even said that she is their inspiration through their messages. Anitha even revealed about how her parents reaced for her eviction, her future plans etc.
Check out the screenshots of some of her answers :
After starting her career as a news reader, Anitha went on to act in some films as news anchor/reader. She took part in Bigg Boss season 4 as a participant and got evicted after spending 84 days inside the house. During her stint, she got appreciated by Kamal Haasan for talking against superstitions that oppresses women in the Tamil society.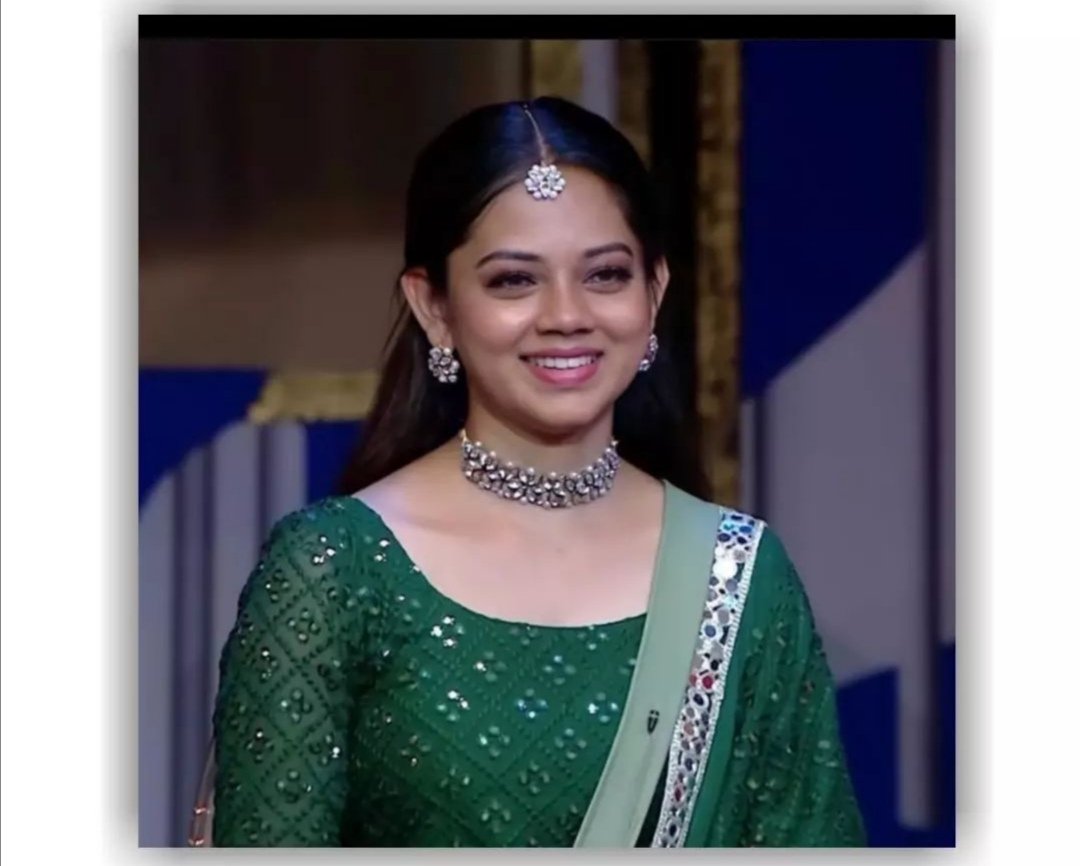 The most awaited Bigg Boss ultimate got inaugurated on 30th of January with the already participated contestants of the celebrity game show taking part in it. The activities of the contestants is streaming in the OTT platform for 24 hours and Kamal Haasan welcomed the contestants in the inaugural episode of the cash rich show. Unlike the regular Bigg Boss show, the "Ultimate" version of Bigg Boss gets access even to never seen "smoking room" as it is a show streaming for adult audience.
Vanitha Vijayakumar, Thamarai Selvi, Niroop nandakumar, Balaji Murugadoss, Suja Varunee, Snehan, Suresh Chakravarthi, Julie, Thaadi Balaji, Abhinay, Abhirami Venkatachalam, Suruthi, Shariq, Anitha Sampath are the fourteen contestants who took part in the show which is streaming only on Disney plus hotstar. Kamal Haasan recently announced that he was walking out of the show due to his hectic schedule and Simbu replaced him from the next week.