Anikha Replied To A Follower Who Asked Her About The "Kissing" Experience!!
Written by Dhiwaharan Published on Feb 25, 2023 | 06:16 AM IST | 604
Follow Us
Comments: 0
Anikha Surendran who recently made headlines after performing in a number of "kiss" scenes in her upcoming romantic film "Oh My Darling", answered to one of her followers who asked her about the experience of shooting the "kissing scene". Answering to her, Anikha said that she never thought that people would react in this way for that scene.
also read : Anikha Surendran Opened On "Lip Lock" Scene In Her Very First Film!!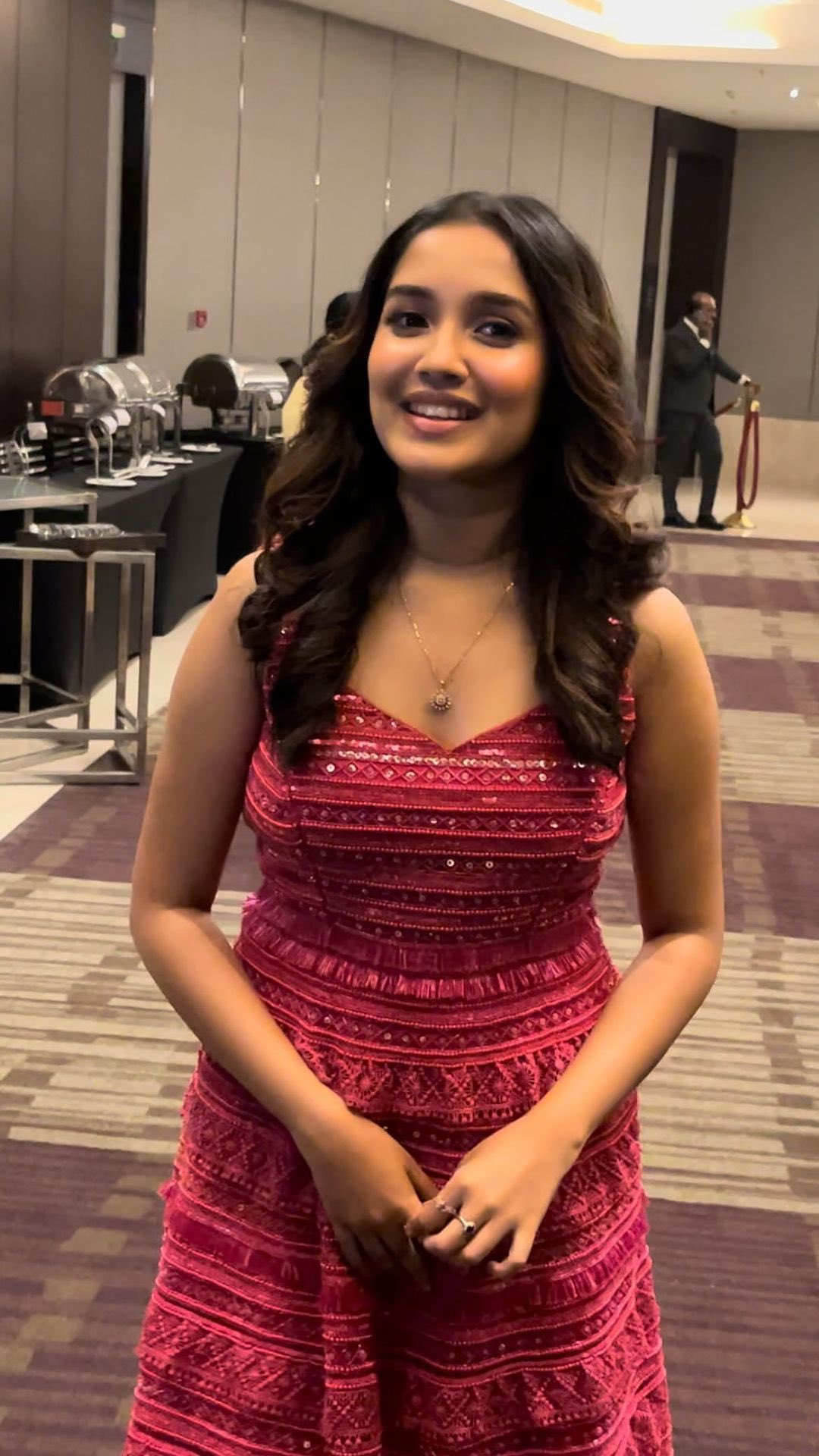 Anikha said that the shooting experience wasn't weird but the outcome was. The actress said that she initially think that it wasn't that big of a deal but people making it such a big deal made her feel weird. The 18 year old actress also said that she was little uncomfortable about people knowing how she would "kiss".
Here's the trailer of the film :
The emerging actress said that she always felt that "kissing" is something people do in private and tons of people watching it made her little conscious. Earlier, Anikha was supposed to answer to questions on how she acted in a "lip lock" scene in a very first film as a leading actress.
also read : 16 Year Old Anikha Answers On Facing Harassment & Slut Shaming !! WATCH
Anikha who was busy acting as a child artist in films, especially which were being made in India, became heroine through a film titled "Butta Bomma". The film stars " Kaithi" star Arjun Das in an important role. She also acted in a film titled "Oh My Darling", promotions of which the actress is currently busy participating in.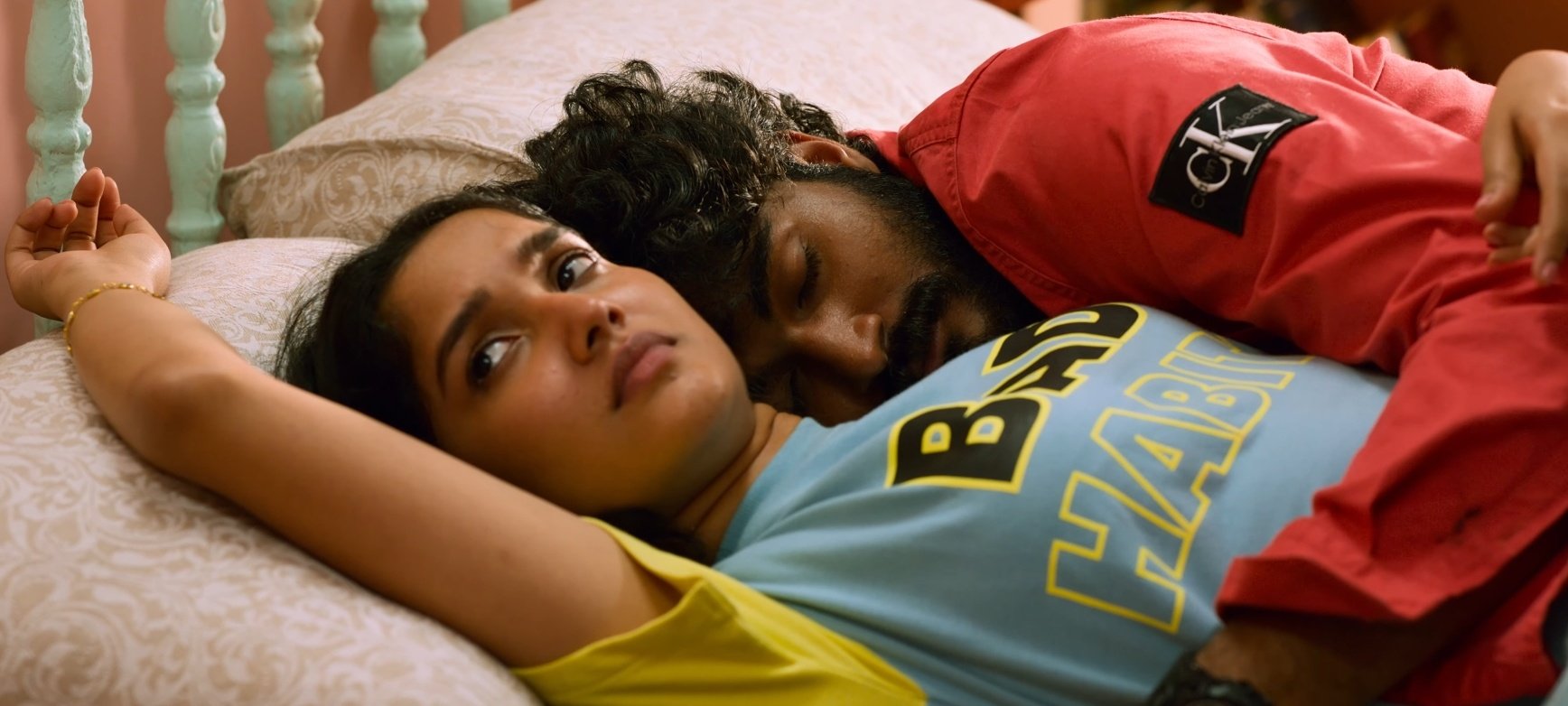 The 18 year old actress is known for sharing screen space with some of the top actors of the country which includes actor Ajith Kumar, Nayanthara, Mammootty, Vijay Sethupathi and others. She who is enjoying one million plus followers in Instagram, has uploaded more than 300 posts in the photo/video posting social media platform so far.
Anikha is known among Tamil audience for her appearance in films like "Viswasam", "Ennai Arinthaal" as Ajith kumar's daughter. In "Naanum Rowdy Thaan", she did the role of younger version of Nayanthara and acted as her daughter in a number of films including "Bhaskar The Rascal" in Malayalam. She also acted in "Queen" web series directed by Gautham Vasudev Menon as Late chief minister Jayalalithaa's younger version. Before turning heroine, She recently performed in an advertisement along with Bollywood Superstar Amitabh Bhachchan as well.
On seeing the way she carries herself in public events and photoshoots, many users of internet platforms compared her looks with Nayanthara who is fondly called as Lady Superstar by her fans. Most lately, on seeing the glimpses of "Oh My Darling", many criticized Anikha saying that the role she is doing is irrelevant to her age.
also read : "Behave According To Your Age"- Follower's Harsh Comment Made Anikha To Reply !!
In a way of replying to such comments, Anikha, in an interview said that people will realize why she accepted while watching the film. The actress said that she only did a role that is appropriate to her age. "While telling the story, the director said such scenes are required in the film and I too felt the same after hearing the story" Anikha said.
"Audience might feel in a different way while watching the trailer but while watching the film, they won't feel that way" she added.
Now, replying to a follower about the shooting experience of her kissing scene, the actress said "ok well shooting it wasn't weird at all but the outcome was. i genuinely didn't think it was gonna be that big of a deal and people making it such a big deal made me feel kinda weird about it was well. but yeah, the only thing that made me feel a little uncomfortable was that people were gonna know how i kiss and i've always felt I like that's something you do in a private space and a shit ton of people seeing that makes you feel a lil conscious"
Here's the screenshot of her reply :