Anika To Raveena, 5 Child Artists Who Are Ruling Instagram !!
Written by gokul krishnan Published on Jun 30, 2023 | 16:24 PM IST | 138
Follow Us
Comments: 0
Anika Surendran, Gabriella Charlton, Raveena Taha, and Esther Anil are child stars who have garnered attention not only for their performances but also for their growing presence on Instagram. Let's delve deeper into the achievements of each of these talented individuals and their notable contributions to the film industry.
Anika Surendran, a young actress, burst onto the scene with her exceptional performances. Starting her career as a child star, she has worked in numerous Malayalam films. Anika gained recognition for her roles in films like "Ennai Aindaal" and "Viswasam," where she showcased her acting prowess and won the hearts of the audience. Despite her young age, Anika has proven her talent and potential, positioning herself as a promising actress in the industry.
also read: Blue Sattai Maran's "Maamannan" Review Out !! WATCH VIDEO
Esther Anil is an Indian actress primarily known for her work in Malayalam language films. She made her debut as a child star in the movie "Nallavan" in 2010. However, she gained widespread fame for her portrayal of Anumol George (Anu) in the 2013 drama-thriller film "Drishyam" and its sequel "Drishyam 2". Her performances in these films were highly appreciated by both critics and audiences alike. Esther's ability to bring depth and authenticity to her characters has set her apart as a talented actress in the industry.
Gabriella Charlton made her mark in the film industry with her role as child star Sumi in the romantic thriller "3". She later appeared as Riya in "Chennaiyil Uru Naan" and portrayed Rashida in "Daddy." In addition to her film career, Gabriella was a finalist in the popular reality show Bigg Boss Season 4, showcasing her versatility beyond acting. Currently, she is playing the lead role in "Eramana Rojave 2," where she continues to display her talent and versatility as an actress.
also read: "Maamannan" Fahadh Faazil Denotes This Tamilnadu Politician ? Udhayanithi Stalin Replied
Raveena Taha, an Indian actress and model, began her acting career at the age of 4 with the Tamil serial "Thangam," aired on Sun TV in 2009. Throughout her career, she has worked in more than 15 television series, leaving a lasting impression on audiences. Raveena has played notable roles in prominent serials such as "63 Nayanmars," "Sandiyam," "Vasantham," "Ramanujar," "Bhairavi," and "Chandralekha." In 2016, she made her debut in the Tamil movie "Kathai Solla Borom." Recently, she also participated as a contestant in the popular cooking reality show "Cook with Komali Season 5," further expanding her presence in the entertainment industry.
Shriya Sharma, an Indian actress, model, and advocate, has appeared in Hindi, Tamil, and Telugu films. She rose to fame through her role in the film "Chillunu Oru Kadhal." Shriya Sharma is known for her versatile acting skills and mesmerizing performances. She has demonstrated her talent in various films across different languages. In addition to her acting career, she has ventured into modeling, gracing numerous fashion shows and photo shoots, where she showcases her elegance and style. Shriya's ability to effortlessly transition between acting and modeling has made her a sought-after talent in the entertainment industry.
also read: Subhashree Sahu Leaked Video : Netizens Fuming Over The Trending Issue !!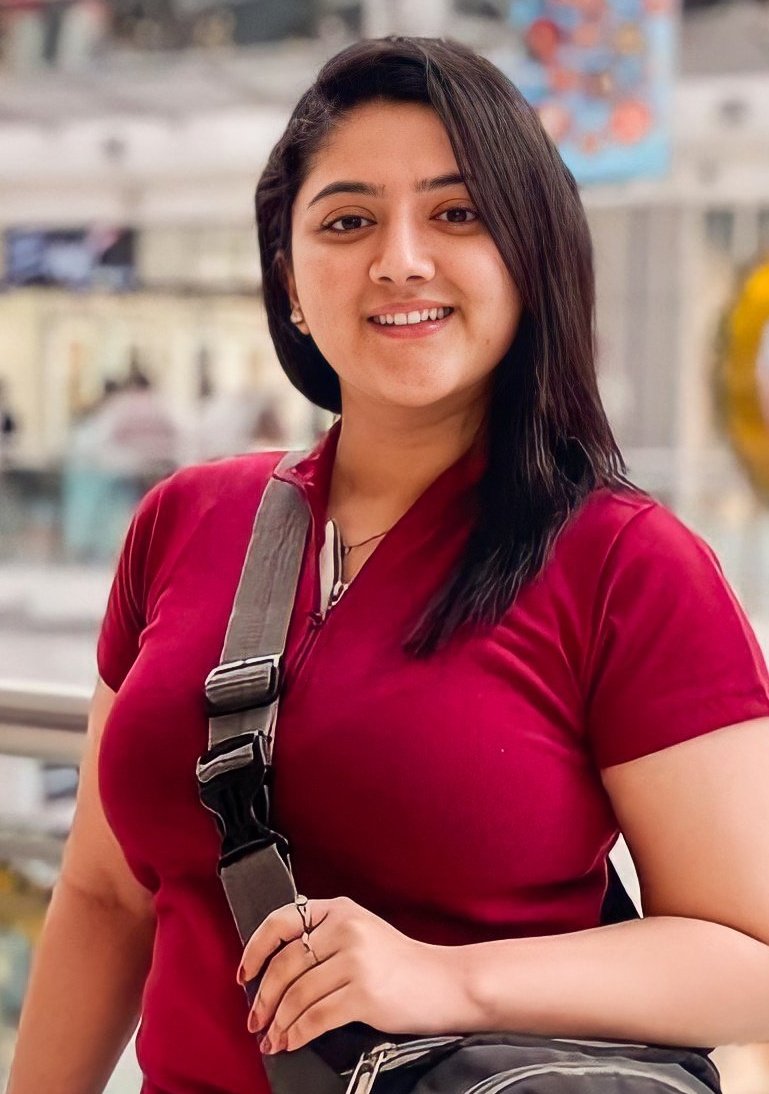 Anika Surendran, Gabriella Charlton, Raveena Taha, and Esther Anil are young talents who have made a significant impact in the film industry. Through their exceptional performances and dedication to their craft, they have garnered recognition and admiration from audiences. Their presence on Instagram allows fans to connect with them and witness their journey in the world of cinema and entertainment. As these child stars continue to grow and evolve in their respective careers, it is evident that they are poised for even greater success in the future. Their immense talent and dedication are propelling them towards becoming influential figures in the film industry. We eagerly anticipate their future endeavors and the remarkable contributions they will continue to make in the world of entertainment.