Andre Russel Married To "Super Deluxe" Fame Gayathri ?? Here's How The Actress Reacted !!
Written by Dhiwaharan Published on May 04, 2019 | 18:10 PM IST | 168
Follow Us
Comments: 0
Andre Russell has been the player of the season. Russell's breathtaking form has not only won the hearts of his fans but also his critics. Russell, who is looked at more as a finisher, has evolved as a batsman and is winning games on his own. The Jamaican who recently turned 31 thanked his wife for his good run. Jassym Lora has been traveling with the team and has been spotted at venues rooting for him.
[wp_ad_camp_1]
Recently, a surprise party was organised for Russell who apparently was unaware of it. His wife with support from the KKR players was able to execute the party. In the pictures, fans can see Russell's wife always close to him. She is wearing a black outfit, whereas the Jamaican is donning a smart-looking short.
Russell has had a dream season where he has smashed more than 50 sixes. He has amassed 486 runs in 12 matches at an average of 69.42. What stood out in this season was his strike-rate which is a staggering 207.69.
Luckily, KKR are still alive in the tournament with their effortless win in the yesterday's match against Punjab. Meanwhile Srini Mama, the parody twitter account of former ICC chairman N. Srinivasan made a weird speculation by comparing Russel's wife with tamil actress Gayathri.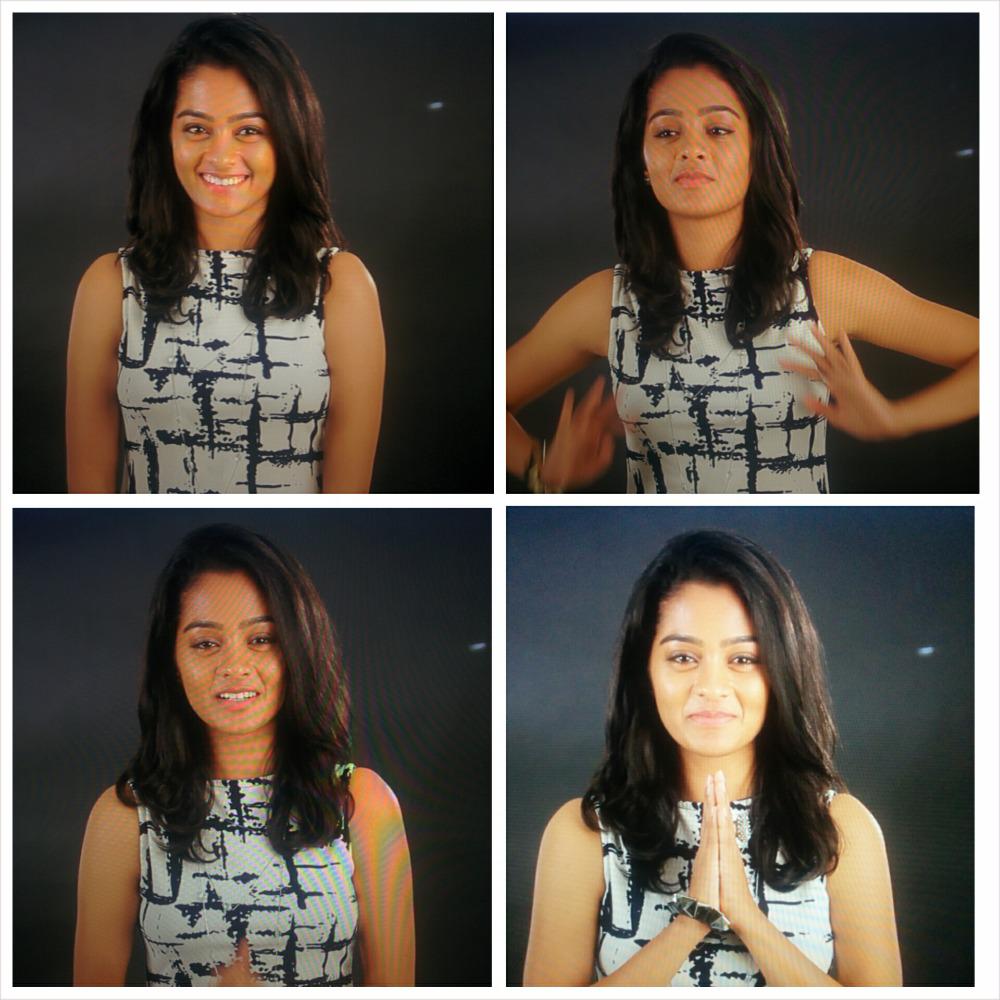 Gayathrie Shankar is a Tamil film actress, who is best known for her role in Naduvula Konjam Pakkatha Kaanom. She has since featured in various movies like Ponmaalai Pozhudhu, Rummy, Oru Nalla Naal Paathu Solren, Puriyatha Puthir, etc. Vella Raja saw her dabble in web series. She was last seen in Super Deluxe directed by Thiagaraja Kumararaja.
[wp_ad_camp_1]
In his tweet Mama posted a picture of Russel's wife Jassym and wrote "Didn't know until recently that Andre Russel is married to the Naduvula Konjam Pakkatha Kaanum actress, Gayathrie Shankar."
Didn't know until recently that Andre Russel is married to the Naduvula Konjam Pakkatha Kaanum actress, Gayathrie Shankar. pic.twitter.com/YxPjotexsz

— Srini Mama (@SriniMaama16) May 3, 2019
It is indeed a humorous comparison which Mama would do often by comparing cricket players with Tamil actors. This comparison of him received hilarious reactions from his own followers and what we didn't see coming is the actress's reply. Yes, the tweet grabbed the attention of actress herself who immediately reacted with laughing emojis.
She also asked a big "What" 
😂😂😂😂 whaaaaatt?! https://t.co/cT7YD30G6p

— Gayathrie (@SGayathrie) May 3, 2019
In a world where celebrities, especially Tamil actress getting easily offended with the trolls of fans, it is really heartwarming to see Gayathri reacting in a light manner. Meanwhile many of her followers also thought exactly as Srini mama's post :
Yes seems ur sister

— 😘NGK🥰 (@Ya_Itsme_D) May 3, 2019
Hahahaha lolllll what Gayathri u didn't tell us secret marriage ah !!!!😂😂😂😂

— Kumar Mystic (@MysticBoom) May 4, 2019
Twin sister ah

— KARTHIK RAJ (@JAYADEV2014) May 4, 2019
[wp_ad_camp_1]
Ada ama ore madhri than irukkanga…… ❤️❤️❤️❤️❤️😂😂

— PRASANTH R (@PRASANTH3114032) May 4, 2019
Antha 7per la oruthavanga ivanga

— Karthik Robben (@KarthikRobben) May 3, 2019
Chance ille … sirichu sirichu intha night thookam poche :)😄😄😄 #Vadivelu sonna maari Room pottu yosikirangalo 🤔🤔🤔

— Dinz (@Dinz002) May 3, 2019
What do you think on this ?? Comment your views below !!