Anchor Priyanka Exposed The Real Face Of Mumtaz In BIGG BOSS !! Here's The Proof !!
CM / Updated: 2018-09-01
12:52 IST
By Dhiwaharan
The eleventh week in Bigg Boss Tamil season two saw the contestants completely overcome with emotion as their family members paid a surprise visit to the house. There was no time for any major drama, and it was just love and joyful tears throughout the episodes. Now, there are nine contestants inside the house, with the latest entrant being actress Vijayalakshmi of Chennai 28 fame.
[wp_ad_camp_1]
After Mahat was evicted from the Bigg Boss house last week, Yashika and Aishwarya felt ignored. Some inmates genuinely believed that it was because of Yashika and Aishwarya that he was ousted last week. It took a day for all the contestants to get back to their senses since Yashika and Aishwarya continued to weep bitterly. "We stood for Mahat, and these people are cornering us for that. Mahat had to leave because they exaggerated things. Now we have to prove in the tasks and win the hearts of people," said Yashika, while trying to cope with the new environment in the house. She reminisced how the bond between her and Mahat formed. Rest of the inmates seemed at peace after venting out their emotions to Kamal Haasan on the weekend episode.
The inmates received letters from their family which they read out to fellow contestants. The contestants cried their hearts out while reading the messages and listening to other's notes. It was during this task that the awkward gap between the housemates and Yashika and Aishwarya waned. Mumtaz's brother sent Sendrayan the white shirt which Mumtaz promised to gift him.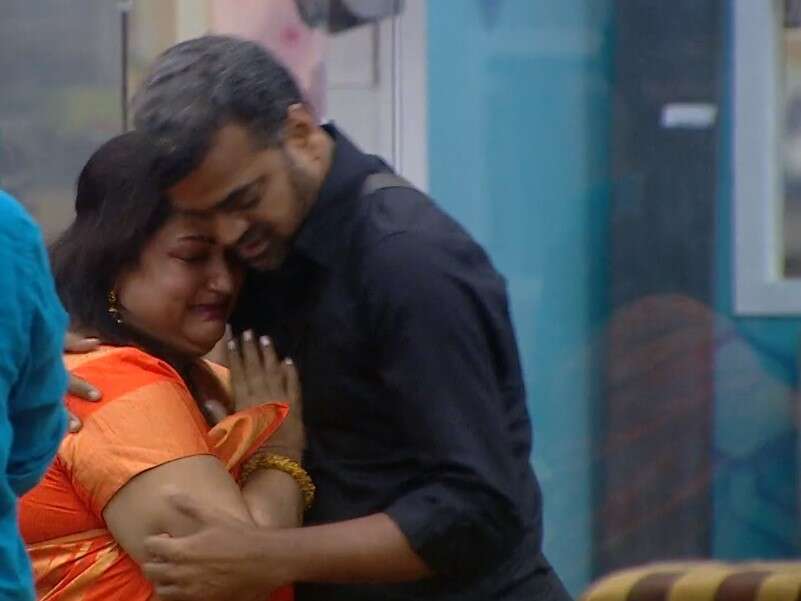 The inmates had a fun time with this week's luxury budget task, where the inmates had to play according to Bigg Boss's freeze and release, loop, fast forward and slow motion commands. But what they did not expect was the surprise visits of their loved ones. Danny's girlfriend, who accompanied his mother, opened up about the news of their wedding. After hinting about Yashika and Aishwarya backstabbing him, she asked him not to gossip and be kind to Mumtaz whom she mentioned was her favorite contestant in the show.
The housemates put aside all their misunderstandings and got together to extend a warm welcome to all the guests on Wednesday's episode. It turned out to be the most heartwarming episode in this season of Bigg Boss.
[wp_ad_camp_1]
Mumtaz one of the contestant in the house was initially hated by the audience because of her adamant behaviour. She said she cannot do tasks as her health is poor at initial stage but later she showed her involvement in tasks to gain fans.
In a state where audience got confused to identify what actual character of Mumtaz is, Mahat's enmity with Mumtaz began where he physically and verbally abused Mumtaz especially during tasks. This gained people's pity towards Mumtaz and raised hatred towards Mahat. People eliminated Mahat for his bad activities inside the house which also gained him the least number of votes that week. In the same week Mumtaz gained the highest number of votes.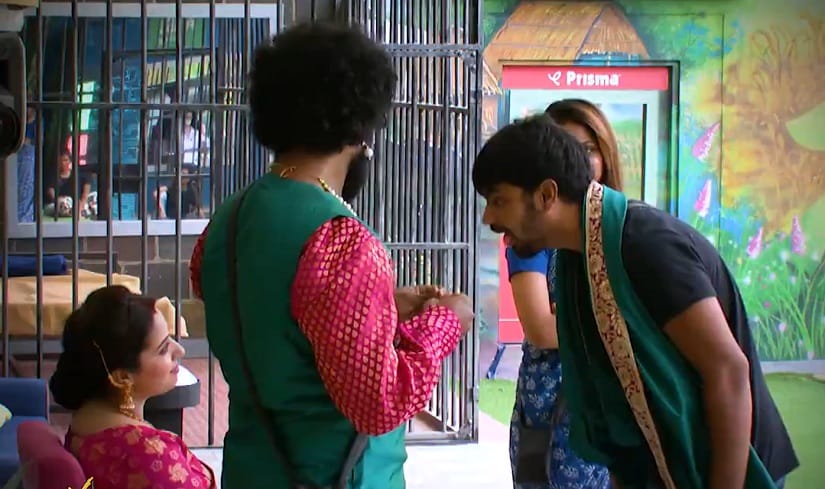 [wp_ad_camp_1]
Meanwhile a hotstar show which is hosted by Rio Raj revealed what kind of strategy Mumtaz is using in this Tamil Bigg Boss. In that show which had Vijay Tv host Priyanka, Rio Raj, Comedy actor Sathish Priyanka explained about Mumtaz's role in Bigg Boss.
She said Mumtaz is following the strategy of Shipa Shindel who participated in one of the season of Hindi Bigg Boss. She said Shilpa had been concentrated on tasks and acted like a Motherly figure for other contestants which is followed by Mumtaz in this season.
Watch the video here :
As Mumtaz's belongings is northern part of the country there are so many chances for waht Priyanka is saying. And yes, only because of Mahat's extreme violence she gained the support of people where people not much impressed with her conventional activities before.
Whats your take on this statement of Priyanka ?? Comment below !!