Ananya Pandey Dating This Actor ?? Pictures Are Out
Written by gokul krishnan Published on Jul 12, 2023 | 23:22 PM IST | 75
Follow Us
Comments: 0
Ananya Pandey and Aditya Roy Kapur have been making headlines for quite some time now. Although the pair has chosen to remain tight-lipped about their alleged relationship, recent events have ignited speculation and set social media abuzz. With a secret concert date that sparked a frenzy among fans, it seems love may indeed be in the air for these young actors. Let's delve deeper into the intriguing developments and the public's growing curiosity surrounding Ananya and Aditya's possible romance.
The speculation surrounding Ananya and Aditya's relationship first began at Kriti Sanon's Diwali party in 2022, where the two were seen together. This appearance fueled rumors of a potential romance, although they opted not to comment on the matter. However, their recent viral photos together have further stoked the fire and intensified public curiosity about their relationship status.
also read: Microsoft Terminated Hundreds Of Employees Because Of This Reason!!
A significant event that intensified the rumors was Ananya's Instagram story on July 11, where she shared her excitement about attending an Arctic Monkeys concert in Spain. She expressed her admiration for the band and shared, "Nothing like @arcticmonkeys, my favorite song of all time."
Coincidentally, Aditya also posted a video from the same concert, hinting at a secret date with Ananya by using a monkey emoji. Fans quickly connected the dots and speculated that the couple had attended the music event together. This revelation led to an outpouring of support and excitement on social media, with fans dubbing them their "favorite couple of all time."
also read: Ritika Singh Replied To The Most Annoying Question She Received!!
While Ananya has recently stated that she believes she is too young for marriage, Aditya has chosen to remain tight-lipped about his relationship with the young starlet. Despite the lack of official confirmation, both actors have dropped hints that continue to fuel the rumor mill. Their enigmatic social media posts and public appearances together have only added to the intrigue surrounding their alleged romance.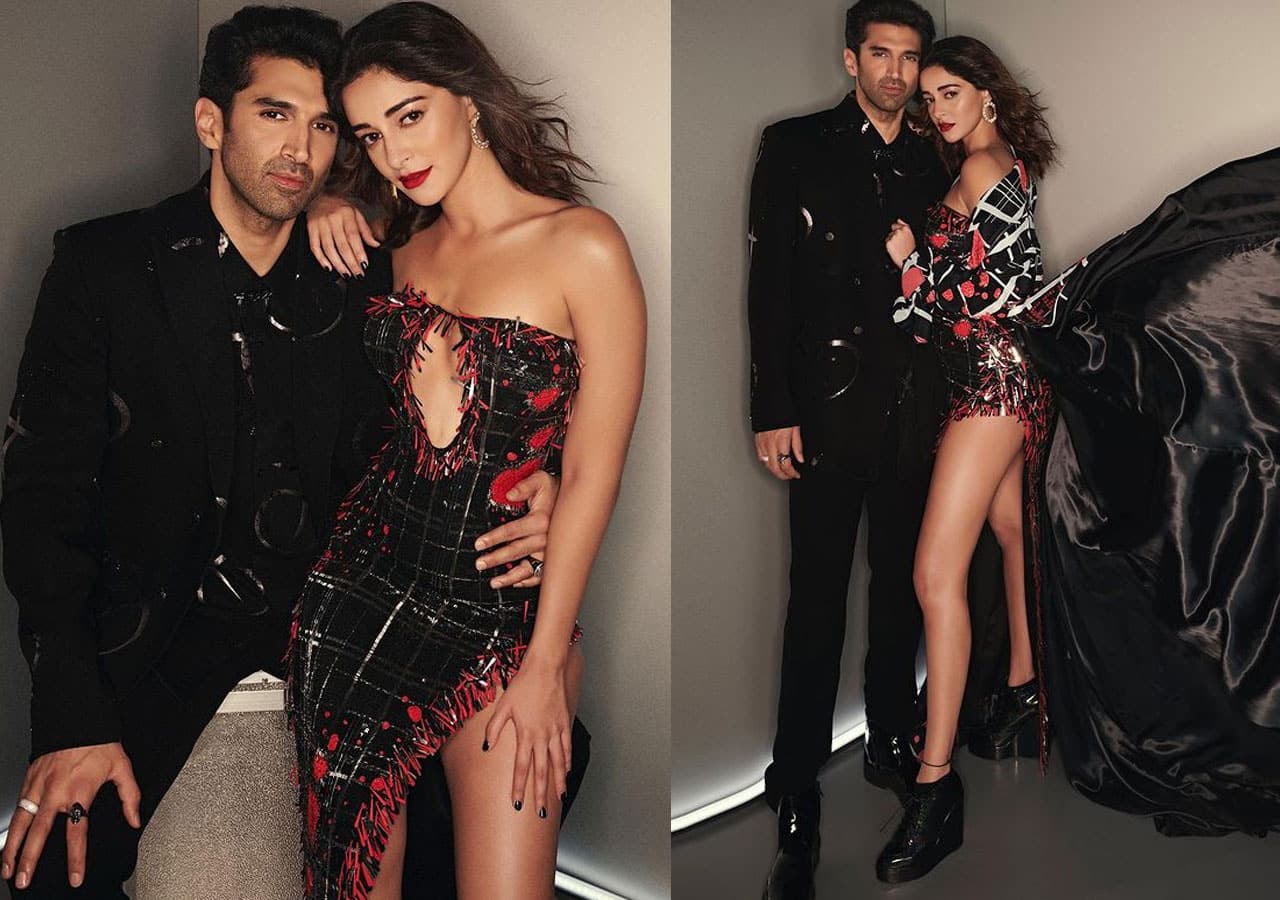 In addition to their personal lives, Ananya and Aditya have been focusing on their professional endeavors. Ananya Pandey is gearing up for her upcoming film, "Dream Girl 2," where audiences eagerly anticipate witnessing her talent on the big screen once again. Aditya Roy Kapur was last seen in the web series "The Night Manager 2," which received critical acclaim. These projects serve as a reminder that amidst the whirlwind of romance rumors, both actors are dedicated to their craft and continue to impress audiences with their performances.
also read: Thalapathy Vijay Paid Fine Amount For Violating Signal!!
In today's age of social media and the 24/7 news cycle, celebrity relationships often become the subject of intense scrutiny and speculation. Fans invest themselves emotionally in the lives of their favorite stars, and any hint of a romance can send the internet into a frenzy. While it is natural for fans to be curious about the personal lives of their beloved actors, it is crucial to respect their privacy and allow them to address such matters on their own terms.
Here is the tweet below:
All new pics of #AnanyaPanday and #AdityaRoyKapur from Spain go viral! pic.twitter.com/91doMmemdU

— Filmfare (@filmfare) July 12, 2023
The alleged romance between Ananya Pandey and Aditya Roy Kapur has captivated fans and generated considerable buzz in recent times. Despite the lack of official confirmation, their secret concert date and cryptic social media posts have only intensified public interest. As the speculation continues to swirl, it is important to remember that celebrities are entitled to their privacy. Let us appreciate their professional achievements and eagerly await any updates they choose to share regarding their personal lives. Only time will tell whether Ananya and Aditya are indeed Bollywood's newest power couple, but until then, let the rumor mill keep spinning.