An Indian Called Virat "An Overrated Player" !! Kohli Openly Thrashed Him !!
CM / Updated: 2018-11-07
19:07 IST
By Dhiwaharan
Virat Kohli became only the fourth batsman to score 10,000 ODI runs for India and in the process, he also broke Sachin Tendulkar's record to become the fastest to reach the milestone.
Virat Kohli has given a list of reasons to Indians to be proud of him as a cricketer. He has created and shattered several records which have got him a huge and loyal fan following.
[wp_ad_camp_1]
However, appreciation and controversies go hand in hand with Virat and this time it's no different. The Indian Cricket captain has found himself in trouble after he suggested an Indian to change the country for not liking domestic cricketers.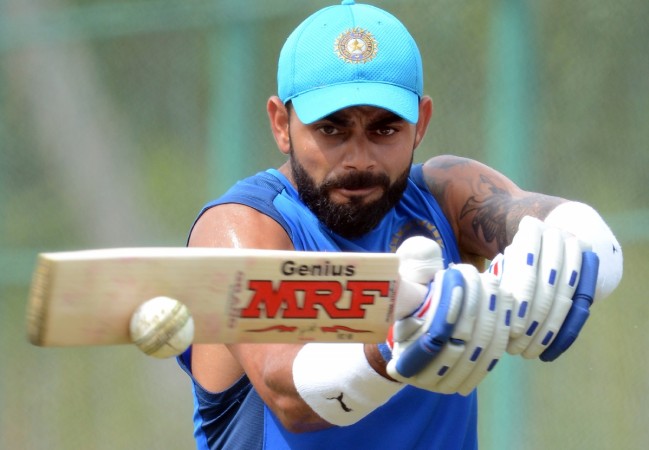 Team India captain Virat Kohli might be taking a break from cricket but continues to set social media on fire. After a deluge of Virat Kohli birthday wishes stormed on November 5, the Indian captain is now in the spotlight for slamming a cricket freak who expressed his views on Indian batting. In a message sent to Kohli, the fan said, "I enjoy watching English and Australian batsmen more than these Indian."
[wp_ad_camp_1]
In the video available on his newly released app, Kohli reads out tweets and Instagram messages offering his opinions on them. He then gets to a comment by a user who says Kohli is an overrated batsman. The user says that it's preferable to watch Australian and English batsmen. "Over-rated batsman and personally I see nothing special in his batting. I enjoy watching English and Australian batsmen more than these Indians," Kohli reads.
Kohli, in turn, took a dig at the user and said, "Okay, I don't think you should live in India then… you should go and live somewhere else, no? Why are you living in our country and loving other countries? I don't mind you not liking me but I don't think you should live in our country and like other things. Get your priorities right."
Kohli's approach to the question has not gone well with social media users and the 30-year-old has faced flak from various quarters. Some even went on to remind Kohli of his statement during the U19 Cricket World Cup in 2008, wherein he said that his favourite cricketer was former South African opener Herschelle Gibbs.
Check out the reactions for his statement :
Does kohli use an Indian made phone to read those tweets on?

And don't you endorse Audi, Puma and Tissot, @imVkohli?

— Sandhya Menon (@TheRestlessQuil) November 7, 2018
The latest blabbering by @imVkohli shouldn't be taken too seriously.
In the month of November, he tends to go off the rails.
This is nothing compared to what he said 2 years ago. 😲🤔😋 pic.twitter.com/WqElQmrohj

— Akash Banerjee (@akashbanerjee) November 7, 2018
With all due respect, @imVkohli didn't complete his formal education..He is one of the best cricketer but not an intellectual..So better ignore his comments on anything other than Cricket

— Dr. দাদা (@SHATADRUTK) November 7, 2018
[wp_ad_camp_1]
Has he lost it?

— 🦋 🦋 KITZY 🦋 🦋 (@WittyKittyVixxy) November 7, 2018
Then ask BCCI to stop IPL, a big reason we love another country players is IPL.

— Afzal Ansari (@afzal_anees454b) November 7, 2018
What do you think on his statement ?? Comment below !!