People across the country are devastated on seeing the crimes that are taking place against women. As we all know, the number crimes against women in India is increasing day by day. The series of recent happenings of rape and murder shook the entire country and is making a very big impact in social media. As soon as the pictures of the criminals who gang raped and murdered Priyanka Reddy released, people in social media are demanding an immediate justice with severe punishment to them.
[wp_ad_camp_1]
Various hashtags regarding the same is still trending nationwide to get justice for the victims. Mohammad Ali alias Arif, Chennakeshavalu, Naveen and Shiva are the accused who caused a brutal gang rape and the murder of Doctor Priyanka Reddy. The four were drunk when they saw Dr Reddy at around 6 pm. That's when they hatched their plan to rape and kill her.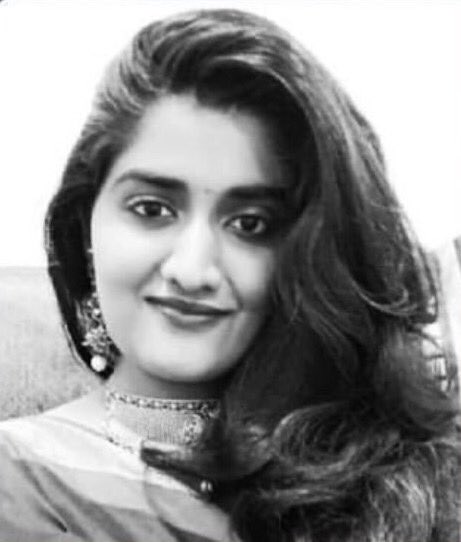 Video of the culprits got released recently and doing rounds in social media. The four men were seen standing infront of police officers. The video which got surfaced instigated the emotions of people in social media. Many demanded the government to punish them in a never before way to prevent such crimes from taking place in the country in future.
Meanwhile, actress Amritha Aiyer who rose to fame through Bigil movie has said that she couldn't post anything happily in her social media account after seeing a video explaining the saddest state of the country. The 2018 video shows a news reader questioning the police officers, politicians and the men of Indian country to provide a safest country for a women to live in. After reading out a series of rape cases that occured in three days, the journalist slams the politicians for being lousy.
[wp_ad_camp_1]
Watch the video shared by Amritha here :
Sharing this video, Amritha wrote "Pls watch !! I am really in tears to see all this, this is so disturbing, Not able to post anything happily after listening to what's happening around us. I'm sure you guys will support this issue"
Here's the screenshot of her Instagrams story :
[wp_ad_camp_1]
Though it is an old news which was reported months ago, we could not deny the fact that such crimes are still taking place constantly in our country. Not only Amritha actress Gayathri also raised her voice against the murderers of Priyanka Reddy. She asked the government to hand them over to the public to provide them an appropriate punishment. Entire Internet Reacts On Seeing The Picture Of The Criminals !!
A top police source told India Today TV that the woman doctor was forced to consume liquor-laced cold drink before the crime took place. The doctor died due to suffocation since the accused had closed her mouth and nose during the crime. They later brought petrol from a nearby village and burned her body under a culvert in Chatanpally on the Hyderabad-Bengaluru national highway.