Amala Shaji Trending In Internet After Recreating "Kaavaalaa" !!
Written by gokul krishnan Published on Jul 17, 2023 | 13:03 PM IST | 160
Follow Us
Comments: 0
Amala Shaji, the popular Indian YouTuber and social media personality, has recently made headlines with her upcoming acting debut. The young talent, known for her content creation and entertaining videos, recreated the hit Tamil song "Kaavaalaa" from the movie "Jailer." However, the release of the video has caused a stir among fans, leading to a divided response.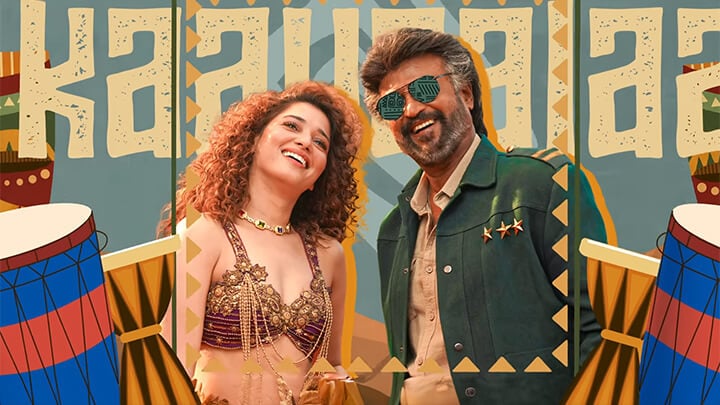 Amala Shaji, born on October 25, 2001, in Trivandrum, Kerala, is no stranger to the limelight. With a growing fan base and a successful online presence, she has captured the attention of many through her engaging content. Graduating from the prestigious Rajiv Gandhi Academy for Aviation Technology, Amala has now set her sights on exploring the world of acting.
also read: Remember This Kid From "Bajrangi Bhaijaan"? Here's How She Looks Now
The decision to recreate the popular Tamil song "Kaavaalaa" for her debut video stirred excitement among her followers. The track, originally sung by Shilpa Rao, featured the iconic Superstar Rajinikanth and Tamannah. With the music composed by the renowned Anirudh Ravichander and direction by Nelson, expectations were high for this recreation.
However, as the video surfaced online, it quickly became the center of controversy. While some fans welcomed Amala Shaji's foray into acting and praised her efforts, a significant portion of the fan base voiced their disappointment and criticism. Negative comments flooded social media platforms, questioning her ability to do justice to the song and expressing concerns about her acting skills.
also read: Tamannaah & Vijay Varma Relationship Is A Publicity Stunt ? Latter Replied
It is not uncommon for fans to have differing opinions and expectations when a beloved song is recreated or an admired personality steps into a new field. The controversy surrounding Amala Shaji's recreation of "Kaavaalaa" highlights the challenges she faces as she ventures into acting. It is crucial to remember that criticism, even when harsh, can provide valuable feedback and contribute to personal growth and improvement.
Amala Shaji's recreation of "Kaavaalaa" undoubtedly required tremendous effort and dedication. Acting is a complex art form that demands skill, expression, and the ability to connect with an audience. While some fans may have reservations about her ability to meet these requirements, it is important to give her a fair chance and support her as she embarks on this new journey.
also read: Here's How The Girl Reacted After Getting Simbu's Coat At Yuvan's Concert!!
In the world of entertainment, every artist faces scrutiny, especially during significant transitions or when attempting something new. This scrutiny can be both a blessing and a curse. On one hand, it shows the level of passion and investment fans have in an artist's work. On the other hand, it can create an overwhelming environment, potentially deterring new talents from exploring their full potential.
The internet has become a powerful platform for fans to voice their opinions, and it is essential to maintain a respectful and constructive dialogue. While it is natural to express disappointment or concern, it is equally important to remember that artists are constantly evolving and improving. Offering constructive criticism can help them refine their skills and grow as performers.
also read: Yuvraj Singh Garnered Internet's Attention After Uploading Picture With This "Mystery" Woman!!
Amala Shaji's recreation of "Kaavaalaa" may have sparked a divisive reaction among fans, but it also highlights the potential for growth and learning. It is a reminder that artists should be given the opportunity to explore different avenues and experiment with their talents. By supporting and encouraging young talents, we contribute to a thriving and diverse entertainment industry. As Amala Shaji continues to make her mark in the acting world, it is essential to keep an open mind and embrace the potential for growth and improvement. With time, dedication, and the support of her fans, she may overcome the initial backlash and establish herself as a capable and respected artist.
Here is the video below:
View this post on Instagram
Amala Shaji's recreation of "Kaavaalaa" has sparked controversy and divided fans. While some have praised her efforts, others have criticized her acting skills. It is important to remember that constructive criticism can contribute to personal growth, and artists should be given a fair chance to evolve and improve.
Here is the tweet below:
Amala Shaji 🙀❤️>> Tamannah In Kaavaalaa#Leo pic.twitter.com/aBILiNr1DJ

— #Mᴀʜᴀ❤️Mɪᴛʜʀᴀ™ (@Thalapathi_MAHA) July 15, 2023
As Amala Shaji embarks on her acting journey, it is crucial to maintain a respectful and supportive environment that encourages young talents to explore their full potential.
Here is the reaction below:
My Brain 🧠 To Me : நீ உடனே Amala Shaji வீட்டுக்கு சென்று kaavaalaa Song ரீல்ஸ் ஏய் Delete செய்து விட்டு வரவும்…👨‍🦯👨‍🦯 pic.twitter.com/hv7NHgnkbD

— ⚡🗡️𝓡𝐨𝐁𝓘ᶰ т𝔥ε 𝐁Adⓖù𝐘😈 🛡️ 🗡️ (@robinthebadguy) July 17, 2023
— ᴬᴺᴳᴱᴸ👑 ԄƐƓıИĄ ⱽᴶ🫰🏻🫶🏻 (@ReginaVj2) July 15, 2023
மனிதர்கள் ஆ டா நீங்கலாம் 🤧🙊 https://t.co/OxMaHS8wrL pic.twitter.com/4QD3yIgLFr

— ⚡🗡️𝓡𝐨𝐁𝓘ᶰ т𝔥ε 𝐁Adⓖù𝐘😈 🛡️ 🗡️ (@robinthebadguy) July 15, 2023
Iwaluku seekiram Cinema chance kudungaiya 😩😩 mudiyala https://t.co/q6zodzSwP3

— DD ᴸᴱᴼ (@DD_nas18) July 15, 2023
Omg cringe Vaathutaalaaa 🙄🙄 https://t.co/gcaoyE0VqK pic.twitter.com/TCE8GBcpPY

— ♛⧐𝒦𝒾𝓃𝑔⧏♛ (@Mikah_Amyy17) July 15, 2023
Here is the video below: