UNEXPECTED : Alia Bhat Unfollowed Rajamouli Due To This Reason??
By Dhiwaharan
Bollywood actress Alia Bhatt who recently made her South Indian debut through SS Rajamouli's magnum opus "RRR", has unfollowed the filmmaker in the photo/video posting social media app Instagram as she became unhappy after seeing the final out of the film. Though the film became a huge success, the actress expressed her displeasure through her online activity, according to reports.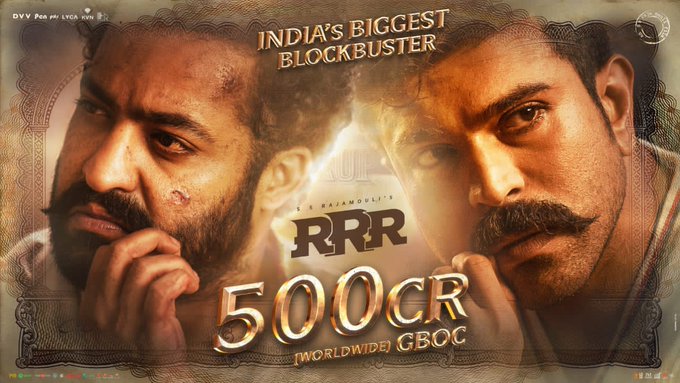 The most anticipated "RRR" released across the world on 25th of March and has collected a whopping amount of Rs. 223 crore on the first day of it's theatrical run, according to reports. So far, the film has collected more than 500 crores if the online sources are to be believed.
With Junior NTR and Ram Charan playing the lead roles, Alia Bhatt, Samuthrakani and others led the supporting cast. The film released in different languages including Tamil and Hindi. Promotional speeches of the makers and teaser, trailer and songs raised the anticipation for the film of the "Bahubali" maker.
View this post on Instagram
Plot of the film revolves around two lead actors who have different goals in their life. Set in 1920, the period film showed how India was doing prior Independence.While Ram   (played by Ram Charan) was aiming to take control over the weapon department of British Empire, Bheem will be planning to rescue a child who got kidnapped by the rulers of British government. The film relies on the friendship of the duo and on whether they achieved their respective goals or not.
In the film, Alia Bhatt played the role of Ram Charan's love interest. With very less screen time and minimal space to perform, the role of Alia failed to make an impact in the film. As a reaction to the same, the Bollywood actress who was actively involved in promoting the film prior release postpone, became unhappy after watching the final out.
#CINEMA || RRRல் தனது பாத்திரத்துக்கு முக்கியத்துவம் இல்லாத அதிருப்தியில் ராஜமௌலியை அன்பாலோ செய்தார் ஆலியா பட்.#aliabhatt | #SSRajamouli pic.twitter.com/yLBpd4W0OR

— Thanthi TV (@ThanthiTV) March 29, 2022
According to IANS, it is too early to draw conclusions but it is true that Rajamouli failed to pen the best of characters for Alia Bhatt in "RRR", if her stardom across Bollywood is to be considered. So, there's is no wonder in the actress getting upset, said reports.
Apparently, Alia Bhatt has unfollowed SS Rajamouli in Instagram and has also deleted some of her posts about the pan Indian movie. During the second leg of RRR promotions, the actress went inactive and participated in only one big event to promote the film. However, the actress is still following Ram Charan whom she paired opposite to in the film.