Tamil star Ajith Kumar's much anticipated 59th film's trailer has been released. Titled Nerkonda Paarvai, the H Vinoth directorial is the official remake of Amitabh Bachchan's courtroom drama Pink, which released in 2016 and had Tappsee Pannu, Kirti Kulhari and Andrea Tariang in pivotal roles.
[wp_ad_camp_1]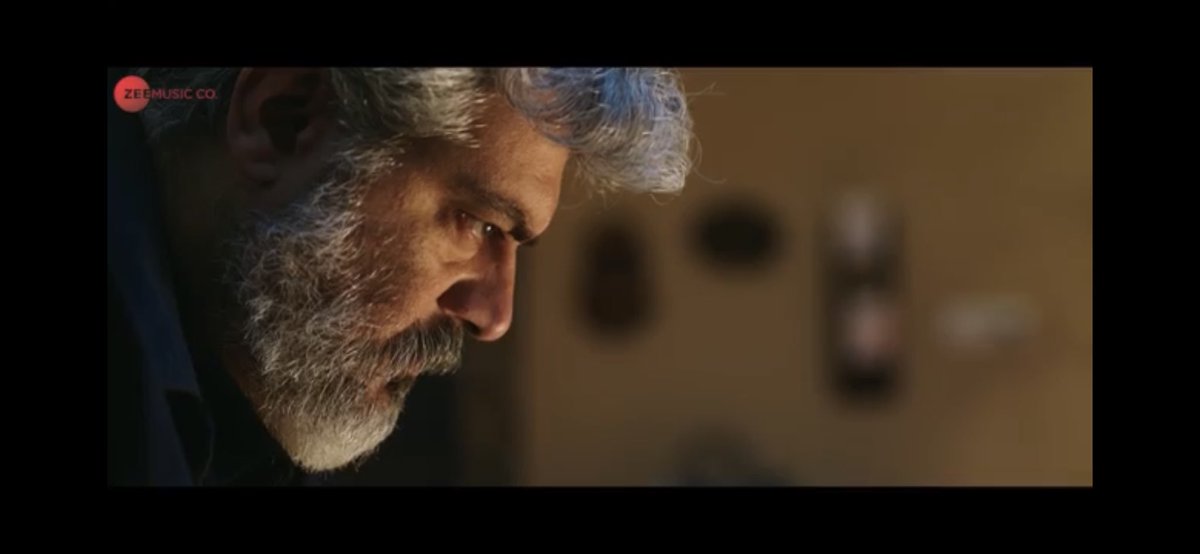 Ajith will portray the role of an aged lawyer, the part played by Amitabh in the original film, in Nerkonda Paarvai. National award winning actress Vidya Balan is also making her Tamil debut and is paired opposite Ajith in the film. However, she does not appear in the two-minute-long trailer.
As soon as the trailer released the hashtag trended world  wide and the reactions are pouring in Internet. Check out some of them here :
Nice intense teaser … best of luck Ajith sir and team #NerkondaPaarvai #NerkondaPaarvaiTeaser

— G.V.Prakash Kumar (@gvprakash) June 12, 2019
பாண்டே எந்திரிச்சு அப்ஜக்‌ஷன் யுவர்ஆனர்னு சொல்லும்போது உக்கார்றா சங்கிப்புண்டனு ஒரு டயலாக் வச்சிருந்தா படம் ப்ளாக்பஸ்டர்..

— விமலிசம் (@vemalism) June 12, 2019
[wp_ad_camp_1]
அஜித் கத்தும் போது வடிவேல் Dialogue தான் நியாபகம் வருது ! 😂 I am speaking no cross speaking…..

Mr.வண்டு கோர்ட்ல இப்டிலாம் கத்த கூடாது ! 😑#NerKondaPaarvaiTrailer #NKPTrailerTROLLS

— TʜʀɪʟʟᴇR ツ (@Itz_Thriller) June 12, 2019
#NerKondaPaarvaiTrailer – Looks like a faithfully done remake. #ThalaAjith in a genuinely content-driven film. This should be interestinghttps://t.co/J4bEBaDyJo

— Surendhar MK (@SurendharMK) June 12, 2019
Ajith looks super classy 👏👏 terrific 👌 https://t.co/xTK5DZan6a

— Shabbir Ahmed (@Ahmedshabbir20) June 12, 2019
Verithanam over loaded pakka mass #NerKondaPaarvaiTrailer pic.twitter.com/nR3mNgnFdz

— Aravindkakarlalᴺᴷᴾ (@Aravindkakarla2) June 12, 2019
Look at his Eyes, Goosebumps 🔥🔥🔥#NerKondaPaarvaiTrailer pic.twitter.com/M2Dzu5St55

— Sandy pugazh (@ImPugazh) June 12, 2019
Pandey enna thakkali thokka pic.twitter.com/kQ4Too68Mn

— Manoj Prabakar S (@imanojprabakar) June 12, 2019
Look son, a Siva-less Ajith movie. pic.twitter.com/ddU9GDBuOm

— காக்கைச் சித்தர் (@vandavaalam_) June 12, 2019
This is for ?

Anyways. Rightly said ❤️🤩🥳 #NerKondaPaarvaiTrailer pic.twitter.com/Te9HKo7A8A

— Balaji Duraisamy (@balajidtweets) June 12, 2019
Oh Man.. Thalaaaaaaaa 🙌

so glad he did this movie, this is what we tamil audience want to see.. a quality movie with a message. https://t.co/wxvXqAaHrr

— Nayanthara Live (@NayantharaLive) June 12, 2019
Dialogue that perfectly suite for Thala fans…🔥🔥🔥
Sokka sonna thala….👌👌👌👌#ThalaAjith#NKPTrailerTROLLS pic.twitter.com/rC4Rfp5ogE

— Raj Maran (@RajMara63768731) June 12, 2019
Best wishes from thalapathy Vijay fan pic.twitter.com/YP4aiBF5x1

— என்ன கொடுமை சரவணன் (@Kamarde97274977) June 12, 2019
Bro where is Vidhya balan scenes u don't express her 🤐😮

— Niclash balaji (@BalajiNiclash) June 12, 2019
1.28 – Intensity at its peak with #ThalaAJITH dialogue delivery with @thisisysr 's ultra bgm !!! #NerkondaPaarvaiTrailer https://t.co/TDHLaO6bE4

— Rakesh Gowthaman (@VettriTheatres) June 12, 2019
[wp_ad_camp_1]
In Ajith's Nerkonda Paarvai, he will be the defence lawyer of powerful men, played by the Big B in the Hindi version. H Vinoth-directorial movie has Vidya Balan playing Thala's wife, while Shraddha Srinath, Andrea Tariang and Abhirami Venkatachalam are in the important roles. Delhi Ganesh, Arjun Chidambaram, Ashwin Rao and others are in the cast.
What do you think on this trailer ?? Comment your views below !!